MPs have called on Ofsted to cut schools off from the top two inspection grades if they fail to comply with the Baker Clause.
In a report out today, the education select committee recommends a school be limited to a grade three under such circumstances.
This comes days after Ofsted bosses caused confusion about whether Baker Clause compliance ought to be a limiting factor on which grade a school was awarded.
The committee's report, titled 'The forgotten: how white working-class pupils have been let down, and how to change it', says that "for too long" schools have "failed to fully deliver" on the Baker Clause.
Baker Clause 'must be more uniformly enforced'
Authored by former education secretary Kenneth Baker and introduced in 2018, the clause mandates schools to allow training providers access to their pupils to discuss technical education routes.
The committee, according to the report, believes the clause "must be more uniformly enforced to prevent many disadvantaged pupils, including disadvantaged white pupils, missing the opportunity to access a variety of careers".
The Department for Education-ordered review of careers guidance in schools by Ofsted will be watched closely by MPs, who say they "look forward" to the watchdog's recommendations on how schools could improve the advice they give pupils.
MPs also want the government to conduct a "significant" review of its funded careers agencies to identify "if they are focused on skills, building employer-school partnerships and helping those from white working class in schools in disadvantaged areas".
Furthermore, it has also been recommended the government fast-track a plan to bind its careers advice funding to Baker Clause compliance, which was included in the government's landmark Skills for Jobs white paper in January.
AELP wants schools limited to Ofsted grade two
Last week, Ofsted chief inspector Amanda Spielman told the committee it was "unlikely" a school could get an 'outstanding' grade if it were found not to have complied with the Baker Clause.
This statement clashed with that of Ofsted's deputy director for FE Paul Joyce, who told the Association of Employment and Learning Providers national conference the week before he did not think compliance should be a "determining factor" of an inspection grade.
The committee's report cites the AELP's evidence to the Skills Commission of MPs and peers which stated schools ought to be limited to a grade two if they fail to comply with the clause.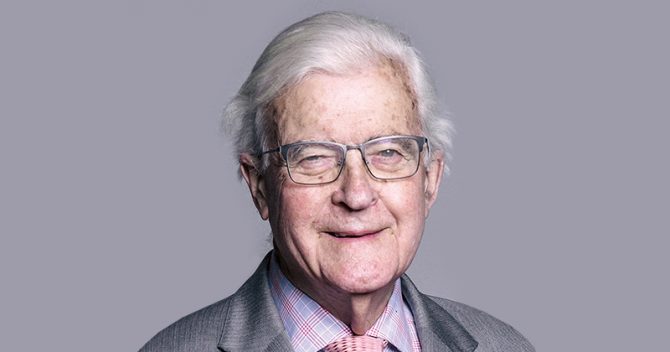 Caps on Ofsted grades may turn out to be a lesser problem for schools however, as Lord Baker announced to the House of Lords last week he was seeking to amend the Skills and Post-16 Education Bill, currently going through parliament, to make his clause a statutory duty.
Currently, ministers have to include the clause in their guidance to headteachers in order for it to be enforced; but under Lord Baker's plans, stakeholders such as parents or training providers could take a school to court if they were non-compliant.
Baker told FE Week he was having the clause drafted, and it still needs to be voted on in parliament.
This comes after increasing discussion about schools ignoring the clause, and how it could be enforced.
In addition to making careers guidance funding contingent on compliance, the white paper also promised government would set a new minimum requirement about who is to be given access to which pupils and when, as well as take "tougher, formal action against non-compliance".
Previously, in February 2020, then-academies minister Lord Agnew wrote to headteachers to remind them of the obligation to promote technical education under the clause.
UCAS pledged to become a "digital Baker clause", providing information and advice to young people on their opportunities when it reported last month that one-third of students are not told about apprenticeships.
Oli de Botton, chief executive of the government's own careers quango, The Careers and Enterprise Company, told the AELP conference earlier this month it was "true historically that there hasn't been enough access for ITPs or enough information about apprenticeships and technical routes for young people".
An Ofsted spokesperson said: "Good quality careers information, education, advice and guidance is really important. 
"While a review of careers advice remains to be considered, the Baker Clause forms part of our 'personal development' grade, and all our inspectors are trained to understand the requirements and how to look for them.
"Most inspection reports include a mention of careers education in general, even if they don't specifically report on compliance with the clause.
"We'll soon be updating our handbooks to clarify that inspectors will always report where schools fall short of the requirements of the Baker Clause, as well as considering how it affects a school's grade."