FE Week is the premier news service for the further education and skills sector in England.
Since its founding in September 2011, FE Week has firmly cemented itself as the go-to news source for further education and skills. We are proud of our reputation for breaking news, investigations and expert analysis, which is second to none in the sector.
FE Week is published weekly during term time, and is written for middle and senior management working in colleges and private training providers, and those interested in this sector, including government, policy shapers and other service providers.
Meet the FE Week team:
Shane Mann is managing director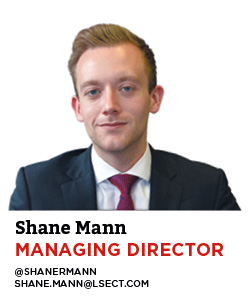 Shane is the managing director of Lsect, the publisher of Schools Week and FE Week. He is responsible for the overall management and performance of the organisation, and is also the managing director of our sister organisation Summerhouse Events, which runs the prestigious The Telegraph Festival of Education and Festival of Skills.
---
Nick Linford is editor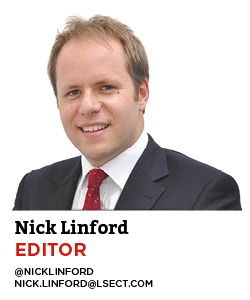 Nick Linford is the editor of FE Week and an expert in further education funding and performance systems.
He runs a series of popular workshops, conferences and webinars about funding and data, which have been attended by more than 15,000 people in the last six years.
Nick is also author of the Complete guide to funding apprenticeships, two books about funding and data, and is the founding editor for Lsect's weekly newspapers: FE Week and Schools Week.
Prior to setting-up Lsect in 2010, Nick established an education think-tank at the publishers Pearson, and before that was for seven years director of planning and performance at Lewisham College, during which time they achieved an Ofsted grade one.
---
Jean-Louis Dutaut is commissioning editor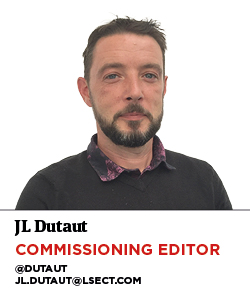 JL had a 'sliding doors' moment 15 years ago when a fledgling career on the production desk of a magazine slipped onto an alternate timeline, and he found himself in a classroom instead.
In the intervening decade and a half, JL has taught and held a variety of middle leadership positions in Further Education and in secondary schools, and been a governor at an infants' school. He has published a book on teacher professionalism and been commissioned by unions and think tanks to research topics ranging from accountability to higher education access.
Having come full circle, and now as commissioning editor, JL is committed to making depth and diversity the hallmarks of the features in Schools Week and FE Week, and giving a voice to the teachers and lecturers he still considers his colleagues.
---
Billy Camden is deputy editor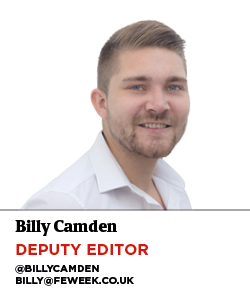 Billy studied journalism at Anglia Ruskin University before gaining his NCTJ qualification. He initially spent two weeks as an intern at FE Week in February 2014 before being offered a junior reporter position at sister paper Schools Week when it was set up the following September.
In September 2015 he moved from being head commander of the Bulletin, Campus and Movers & Shakers sections to become a fully-fledged reporter on both FE Week and Schools Week.
He's now the deputy editor at FE Week and helps the editor lead the news team to cover in-depth investigations, anything and everything to do with FE that hits Parliament, and sector events across the country.
---
Fraser Whieldon is a reporter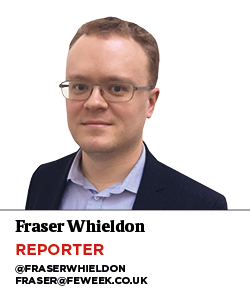 Fraser came to FE Week in January, following a job at a local newspaper in St Albans, a degree in politics at the University of Kent, and attaining not one, but two qualifications in journalism from the National Council for the Training of Journalists.
Since then, he has covered UCU strikes, Hadlow College and West Kent and Ashford College becoming the first to fall under the insolvency regime, and followed Team UK to Russia to cover WorldSkills 2019.
He can often be found with a cup of coffee at FE receptions and report launches, and writing up features of sector leaders, Ofsted watch, or Movers and Shakers.
---
Yasemin Craggs Mersinolgu is a reporter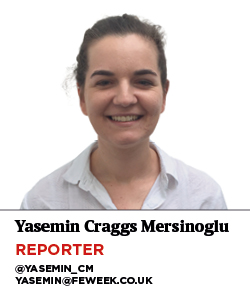 Yasemin joined FE Week as a reporter in September, having previously gained a Masters degree and her NCTJ qualification.
She has worked across regional and national newspapers as well as for digital publications in the UK and abroad.
Since starting at FE Week, Yasemin has investigated further education loan scandals, analysed government policy and Ofsted grades and also written features – becoming the newspaper's chief canine reporter in the process.