FE Week is the premier news service for the further education and skills sector in England.
Since its founding in September 2011, FE Week has firmly cemented itself as the go-to news source for further education and skills. We are proud of our reputation for breaking news, investigations and expert analysis, which is second to none in the sector.
FE Week is published weekly during term time, and is written for middle and senior management working in colleges and private training providers, and those interested in this sector, including government, policy shapers and other service providers.
Meet the FE Week team:
Shane Mann is managing director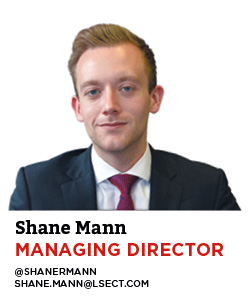 Shane is the managing director of Lsect, the publisher of Schools Week and FE Week. He is responsible for the for overall management and performance of the organisation, and is also the managing director of our sister organisation Summerhouse Events, which runs the prestigious The Telegraph Festival of Education and Festival of Skills.
---
Nick Linford is editor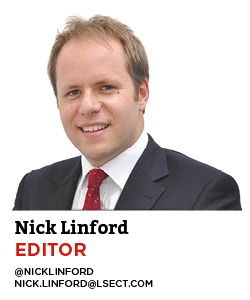 Nick Linford is the editor of FE Week and an expert in further education funding and performance systems.
He runs a series of popular workshops, conferences and webinars about funding and data, which have been attended by more than 15,000 people in the last six years.
Nick is also author of the Complete guide to funding apprenticeships, two books about funding and data, and is the founding editor for Lsect's weekly newspapers: FE Week and Schools Week.
Prior to setting-up Lsect in 2010, Nick established an education think-tank at the publishers Pearson, and before that was for seven years director of planning and performance at Lewisham College, during which time they achieved an Ofsted grade one
---
Cath Murray is features editor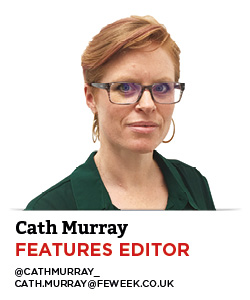 Cath spends her days balancing her roles as features editor for Schools Week and our sister publication FE Week, and heading up the digital side of things for both publications.
She doesn't mind the juggling act, as it's a refreshing change from the many years she spent holed up in an office in Andalucia, translating and editing articles for science journals.
Cath loves encouraging people who are passionate about what they do to get involved in the debate, and in her spare time devours books, blogs and research insatiably.
Having lived abroad for over a decade, her special skill is to take on an entirely different personality whenever she speaks a foreign language.
---
Jude Burke is senior reporter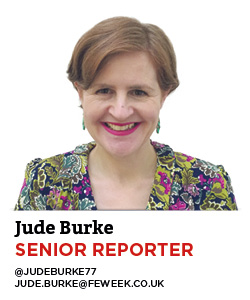 Jude joined FE Week as a reporter in September 2015, and recently got promoted to senior reporter. Despite harbouring an ambition to become a journalist since her school days, this is actually her first job in journalism. Before joining FE Week, she spent 15 years working for charities in various different communications and information roles, before finally deciding it was time to do something about that long-ago dream.
Jude has first-hand experience of the FE sector having studied at two different colleges – Sheffield College and, more recently, Lambeth College, where she did her journalism training.
In her spare time she likes to knit and sew, and has been known to come into work in an entirely handmade outfit.
Jude's special skill is her encyclopaedic knowledge of college merger plans, for which she had been named "the FE oracle".
---
Billy Camden is senior reporter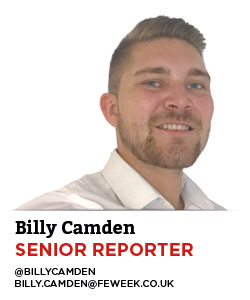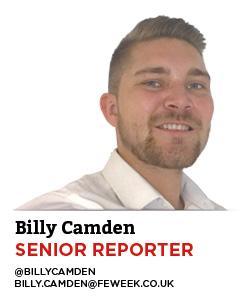 Billy initially spent two weeks as an intern at FE Week in February 2014 and impressed so much that he was offered a junior reporter position at sister paper Schools Week when it was set up the following September.
In September 2015 he moved from being head commander of the Bulletin, Campus and Movers & Shakers sections to become a fully-fledged reporter on both FE Week and Schools Week.
Over the past two years he's become experienced in both sectors, writing about everything in education ranging from failed football club sponsored free schools to the flaws in the government's advance learner loans policy.
In September 2017 Billy was promoted again and became a senior reporter for FE Week. He has a particular eye for stories concerning providers that go bust, UTCs, and FE loans.
Billy lives in Greenwich and his special trick is getting caught on video dancing with strangers at the work Christmas party.
---