Over 400 students and apprentices have won their place in the WorldSkills UK National Finals from competing in regional qualifiers across the UK in an array of disciplines such as metal fabrication and cyber security.
WorldSkills UK has today published the list of finalists through to the prestigious national skills competitions who will compete across 51 categories to win their chance at joining the WorldSkills UK international development programme to compete globally at the WorldSkills 2026.
View the full list of WorldSkills UK 2023 national finalists
The finalists were drawn from a cohort of 6,000 young people who registered to showcase their skills across disciplines such as digital construction, health and social care, and additive manufacturing.
The 442 remaining contenders will now enter the final stage of the national skills competition, which will be hosted at colleges, independent training providers and universities across Greater Manchester from November 14 to 17.
Meanwhile, the industrial robotics competition, run in partnership with Fanuc, will take place between November 14 to 16 at Fanuc's headquarters in Coventry.
The medallists will be announced at an awards ceremony on November 17 at the Bridgewater Hall, Manchester.
WorldSkills UK has set up skill-specific training days to support the national finalists and has also made online resources accessible for free on the WorldSkills UK Learning Lab.
Ben Blackledge, chief executive of WorldSkills UK said: "I offer my congratulations to all of the national finalists. We know our competition-based training programmes deliver real value and benefits to the young person taking part, but the programmes also provide opportunities for the development of their educators and trainers in delivering training that meets the latest industry standards.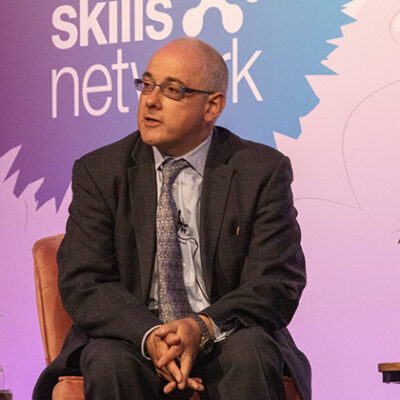 "The young people that take part in our national programme are a true inspiration and demonstrate the skills we have in the UK. As well as giving them the chance to shine we will be sharing their career journeys and success stories, so we can inspire more young people, from all backgrounds, to see that an apprenticeship or technical education is a first-class route to success in work and life."
The Team UK squad has already been selected for the 47th WorldSkills international competition, taking place in Lyon, France, in September 2024. The team is currently in training for the competition.
Skills minister Robert Halfon said: "Congratulations and best of luck to all of the apprentices and students competing in the national finals this year and showcasing their exceptional talents in a diverse range of skill disciplines, from manufacturing and engineering to health and social care.
"WorldSkills UK not only provides an unparalleled opportunity to hone your skills and climb the ladder of opportunity towards a better and brighter future, but it is also a chance to celebrate and champion vocational courses and the further education sector."
Feature image photo credit: Institute of Motor Industry