2019 is set to be a big year for the FE and skills sector.
While it's still not clear what impact the biggest event of the year – Brexit – will have (on anything!), we've taken a look ahead at some of the other key developments expected over the coming 12 months – including the introduction of the college insolvency regime, devolution of the adult education budget and the upcoming government spending review.
---
Apprenticeship policy tweaks
Large employers will be able to transfer a greater proportion of their levy funds from April this year, but small employers are still waiting to hear when the amount they must pay towards apprenticeship training will be cut.
The increase in the levy transfer facility, from 10 per cent to 25 per cent, was revealed by the chancellor, Philip Hammond, at the Conservative party conference in October.
Later that month he announced, as part of his Budget speech, that the fee small employers pay when they take on apprentices would be halved, from 10 per cent to five per cent.
The Treasury initially said this would take effect in April, but later backtracked. 
No other policy changes are currently on the horizon – although there may well be in the future.
The Education and Skills Funding Agency has started seeking views from employers and providers on the long-term operation of the apprenticeship levy.
In December Anne Milton admitted that she will look at whether the government should continue to fund all apprenticeships, following reports that the budget is set to be overspent – in large part because of the growing number of expensive management apprenticeship starts.
The next set of statistics, due to be published later this month, will reveal whether there has been any change in this pattern over the first quarter of 2018/19. 
---
Tender results due as T-level development picks up pace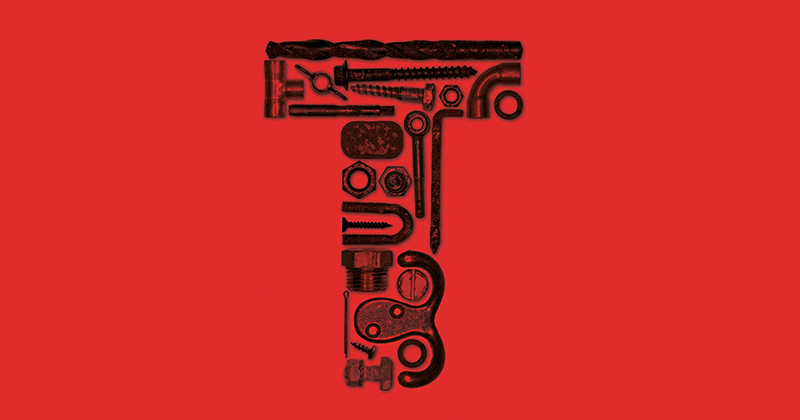 With just 20 months to go until the first T-levels are set to be launched, the pace of their development is set to pick up in 2019.
The names of the awarding organisations to have won the contracts to develop the first of the new technical qualifications are due to be announced in February, around the same time that a tender for the next six T-levels will open.
The controversial tender process for the first three pathways ran from early September to late October 2018, in which AOs were invited to bid for an "exclusive license" to develop and deliver the new qualifications.
Three contracts were on offer, worth £17.5 million – one for each of the first pathways to be delivered in 2020, in digital (digital production, design and development); childcare and education; and construction (design, surveying and planning).
The contracts begin on March 4, meaning the winning bidders will have 18 months to develop the qualifications before they begin to be taught.
A second tender process for the six pathways that are due to be introduced for teaching from 2021 will kick off in spring, with the winning bidders expected to be announced in the autumn.
Meanwhile, providers interested in delivering the new qualifications in 2021/22 will be invited to submit an expression of interest later this month, with the successful providers expected to be announced in June.
---
High hopes for spending review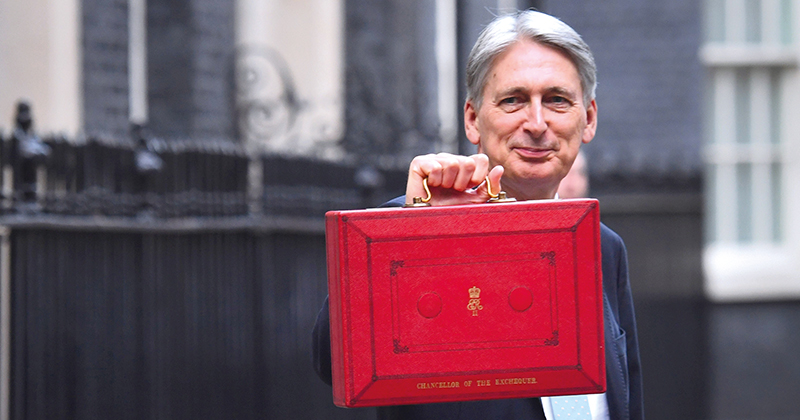 The government's comprehensive spending review is due on a yet-to-be-confirmed date in 2019 – and many are hoping that it will lead to increased funding for the sector.
This is the process, first announced by chancellor Philip Hammond in March last year, by which government departments will be given their funding allocations for the coming years.
High on the sector wish list for the review is an increase in the unweighted base rate for 16- and 17-year-olds, which has remained unchanged at £4,000 since 2013.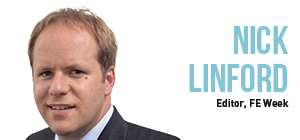 Both the Sixth Form Colleges' Association and the Association of Colleges are campaigning for the rate, currently set at £4,000 for 16 and 17-year-olds and £3,300 for 18-year-olds, to be increased.
Skills minister Anne Milton has spoken on multiple occasions about her efforts to lobby the Treasury for more cash for the sector.
And in a letter to AoC boss David Hughes last August she wrote: "We want to make sure that there is an effective funding system for FE which can support sustainable, high-quality education.
"We are considering this as part of the upcoming spending review, scheduled to take place in 2019."
The letter ended with a hand-written note that said: "My lobbying for FE continues!"
---
College insolvency regime to kick in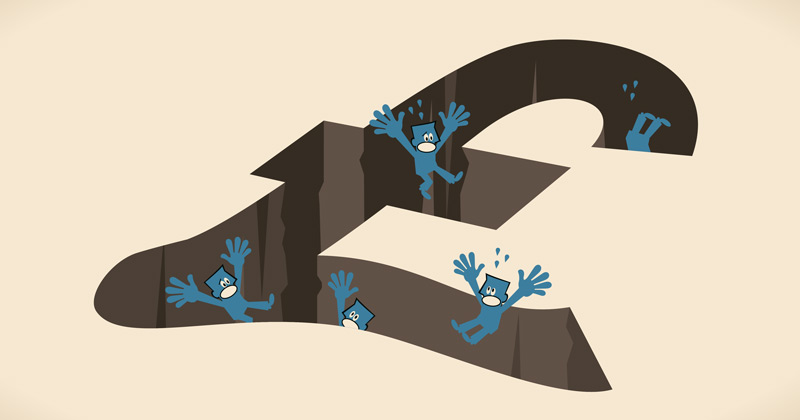 Described as a "game changer" by the FE commissioner, the incoming insolvency regime – which will allow colleges to go bust for the first time – is due to take effect from January 31.
However, it's unlikely to lead to a raft of colleges immediately closing their doors – if ever.
The Education and Skills Funding Agency has yet to publish its new approach to intervention, so it's not yet clear how the regime will operate in practice.
But the information that is available indicates that the focus will be on continuity of provision – as stated by the government when it first announced proposals to introduce the regime back in 2016. 
At the time, it said that exceptional financial support would also be withdrawn, but it has since become clear that colleges in difficulty will still be able to access some form of bailout funding, albeit not in the kind of amounts on offer now. 
Both the skills minister and the FE commissioner have indicated that the number of colleges subject to the new regime will be small – with the latter telling FE Week in November that he did not "necessarily see the insolvency regime leading to closures".
However, Peter Mucklow, the ESFA's FE director, said in December that the new regime was a "significant" change for colleges, and warned those that "are evidently deteriorating" to expect greater challenges from the agency.
---
AEB devolution to take effect from August
Seven devolved areas are set to get their hands on a combined total of around £600 million in adult education budget funding from August.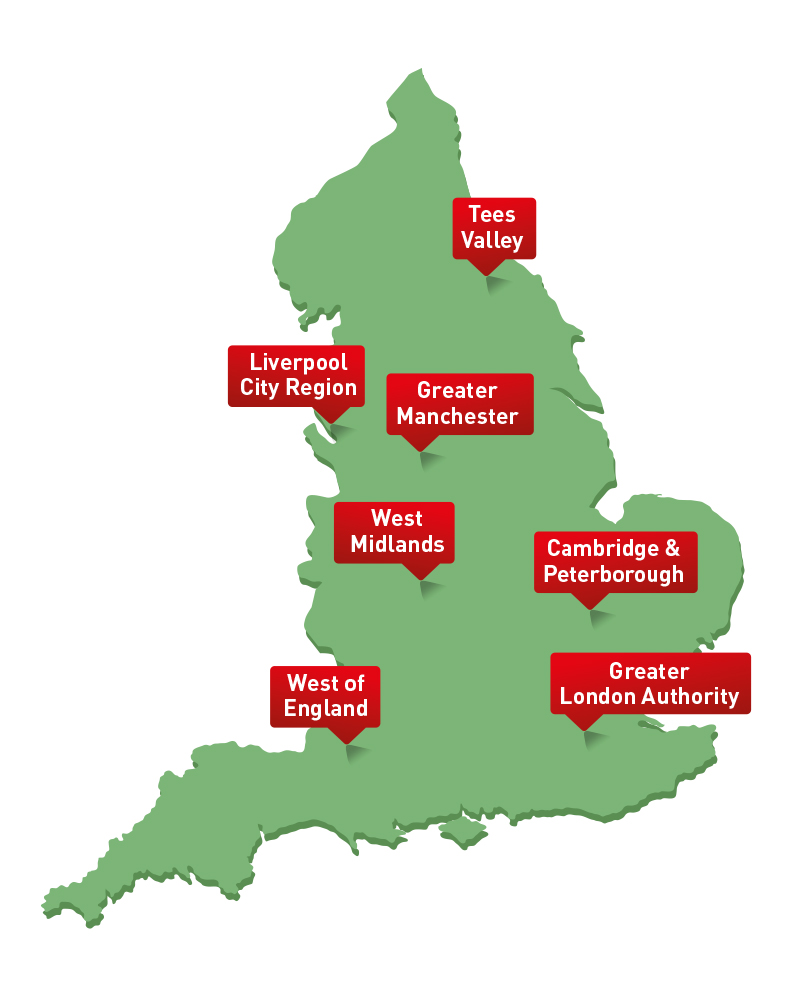 They are Cambridgeshire and Peterborough, Greater Manchester, Liverpool City, London, Tees Valley, West Midlands and the West of England.
The process has been many years in the making, with the first devolution deal – for Greater Manchester – agreed back in 2014. 
It is likely to lead to a fundamental change to the way that adult education is funded and delivered in the devolved areas.
The Greater London Authority – which has the largest devolved budget and is the most advanced in its plans – has said it will eventually move away from simply paying providers to deliver qualifications to focusing on wider outcomes such as progression into work.
Its tender process closed shortly before Christmas, while procurement for the other six areas is either currently open or due to launch this month.
With less than seven months to go until the contracts begin there are still a number of issues to be resolved.
These include the fear that the policy will lead to a postcode lottery for adult learners, as exposed in an investigation by FE Week, with colleges in the devolved areas limited in what they can offer to learners who live outside those boundaries.
---
Shake-up likely after post-18 funding review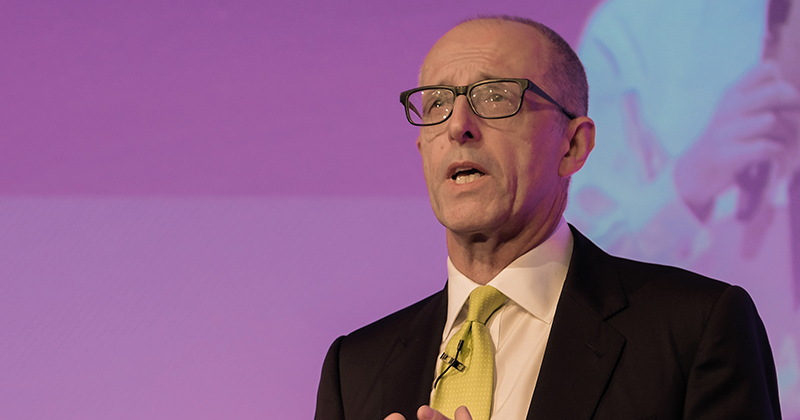 Post-18 education and funding is likely to face a major shake-up following the conclusion of a government review expected in early 2019.
The review, launched to great fanfare by the prime minister, Theresa May, at Derby College in February last year, focused on four areas: choice, value for money, access, and skills provision.
Its chair, Philip Augar, has been tightlipped about its findings – although he did reveal in June last year that it would address the funding imbalance between HE and FE.
And in December, education secretary Damian Hinds announced that the government would launch a consultation on a new suite of higher-level technical qualifications in early 2019, which is understood to be linked to the post-18 review.
It's also connected to the Department for Education's own review of level four and five qualifications which began in 2017.
An interim report, published last August, said it expected to publish its proposals alongside those from the post-18 review in early 2019.
Mr Augar is due to submit his report to the government by February, although it's not yet known when it will be published.
---
Institutes of Technology to be named – finally!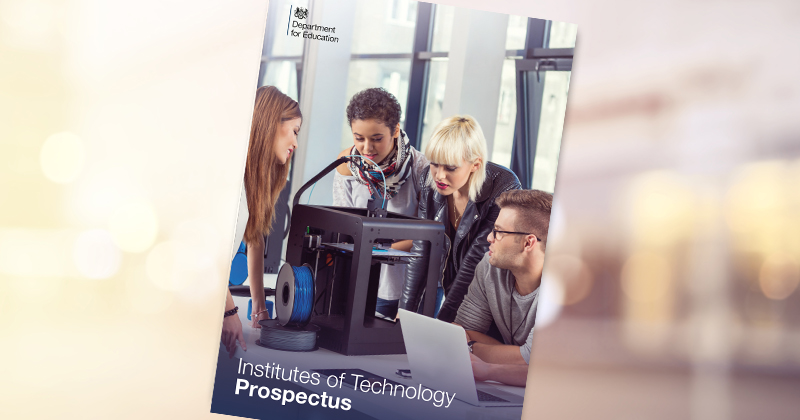 The names of the providers who will set up the first Institutes of Technology are set to be announced in March, almost four years after the institutes were first mooted.
Between 10 and 15 IoTs are set to be created.
They are intended to bring FE and HE providers together, along with employers, to deliver technical skills training with a particular focus on levels four and five.
They will be backed by £170 million of capital funding, which can be spent on "industry-standard facilities and equipment".
In May last year the Department for Education announced the 16 bids that had made it through to the second stage of the competition, which launched in December 2017.
The aim was for the first institutes to open in 2019, although it is not clear if that is still the case.
IoTs were first proposed back in 2015, when government guidance indicated that colleges could be "invited" to become one.
But the 2017 Conservative Party manifesto said they would be linked to universities and would offer courses at degree level.
It subsequently emerged that the change in focus had been driven by a desire from Number 10 and the Treasury to "confer prestige" on IoTs by borrowing from the status of universities.
---
New Ofsted common inspection framework coming in September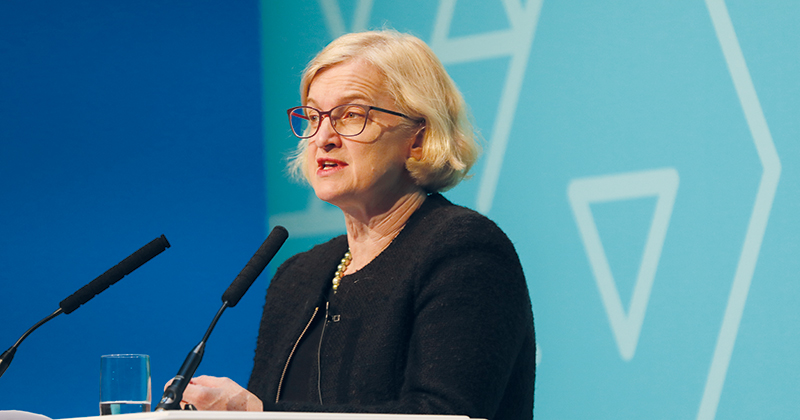 A move away from outcomes and a greater focus on curriculum will be among the changes coming to Ofsted inspections, with the introduction of its new education inspection framework from September.
Amanda Spielman, the education watchdog's chief inspector, outlined the changes providers can expect to see in inspections and reports during her speech at the Association of Colleges annual conference in November.
These included scrapping outcomes as a standalone judgment, introducing a new quality-of-education judgment to cover curriculum alongside teaching, learning and assessment, and a reduction in the number of types of provision from six to three.
Consultation on the proposed changes is set to open later this month, and they will also be piloted ahead of the rollout of the new framework.
One change that won't be coming this year is the introduction of campus-level inspections.
A new campus-level identifier came into use in individual learner records at the start of 2018/19, which potentially paves the way for inspections at this level.
However, Ms Spielman told FE Week in November that this data wouldn't be ready in time for the 2019 framework – but campus-level inspections were "still very much on the list of things we'd like to do".