The skilled young professionals vying to represent the UK at the next WorldSkills international competition met in person last weekend, for the first time since Covid hit.
Members of Squad UK met at Loughborough University with just a year to go until they are whittled down to Team UK to fight for medals at WorldSkills Shanghai 2022.
Digital construction competitor and former New College Lanarkshire student Mona Nawaz said the two-day bootcamp was "amazing", but it was also "really weird" to see her fellow competitors again after the pandemic.
The squad's team leader, performance psychology lecturer Stephanie Tibbert, said the aims of the weekend were firstly to create a "safe environment" for squad members to talk about how difficult it has been to access training.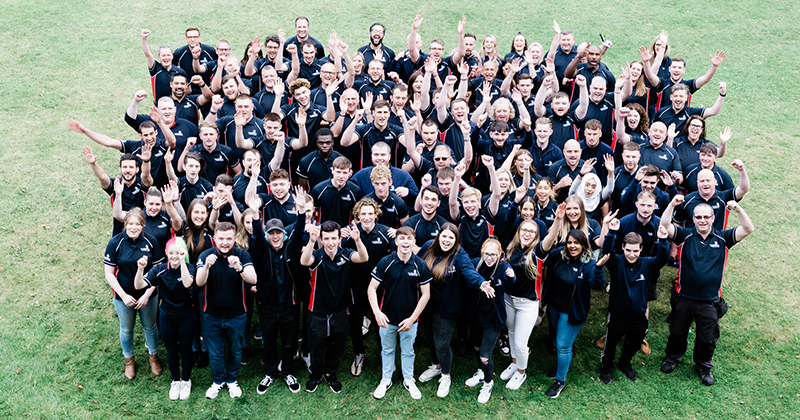 It was also about developing them as a team and preparing them to be away from their families when they will "need to have social bonds within the team".
How competitors become world-class, not just in terms of their technical skills but also their mindset to deal with distractions and noise, was also covered.
High-performance workshops engaged competitors in building social networks and explored what their motivations were for competing.
WorldSkills bootcamp about 'resetting focus' of Squad UK
Nawaz said the weekend was "very enjoyable," and got squad members used to "a bit of normality again" after many of them have had to train online during much of the pandemic.
"It was a wee bit of a better experience," she says, as "being surrounded by people is a lot easier than seeing everybody through a screen". She felt being in-person helped her learn better as well as concentrate more.
There was "fantastic feedback" on the weekend, says WorldSkills UK's head of skills development and international competition Parisa Shirazi.
"But really, it was around how we reset the focus among our squad and trainers."
Calum Knott, WorldSkills UK's training manager for mechatronics, attended the weekend after visiting the EuroSkills competition last month.
The UK pulled out of the Europe-wide event, this year held in the Austrian city of Graz, in February owing to uncertainty around Covid.
Yet Knott says he has come away from EuroSkills feeling "confident we'll still be competitive" at Shanghai.
Tibbert found this Squad UK was "more mature" than others had been at this stage, having developed "a little bit of resilience" through Covid.
National finals next month will complete squad
One unfortunate consequence of the long wait between tournaments has been squad members pulling out of the running for Team UK.
Knott has had two people drop out of mechatronics, and with another on a work placement abroad, he has just one competitor.
The mechatronics competition, based on the trade for building and maintaining automated equipment, such as assembly lines or bottling equipment, requires a team of two.
It is hoped the squad can be filled out from next month's national finals, which this year will take place across the country, rather than at Birmingham's NEC.
Squad members will find out if they have made Team UK in the spring.
For now, WorldSkills UK will continue running virtual competitions, known as "pressure tests", pitting UK competitors against those from other nations.
These are intended to sharpen competitors' skills, as well as benchmark their performance against the other countries.
The plan is for WorldSkills UK to compete in a virtual pressure test, having competed in ten so far. These will cover most of the circa 30 skills competitions in which WorldSkills UK is looking to participate in Shanghai.