The UK will not take part in this year's EuroSkills competition – the first time the country has pulled out of any WorldSkills competition in history.
The decision, which has also been taken by Finland, Netherlands, and Norway due to Covid-19 restrictions, has been announced as WorldSkills Europe, the organisers of EuroSkills, revealed the competition will now take place in Graz, Austria on 22 to 26 September this year.
It has also been confirmed WorldSkills Shanghai, which had been set to take place in 2021 before being postponed, will now take place between 12 and 17 October 2022.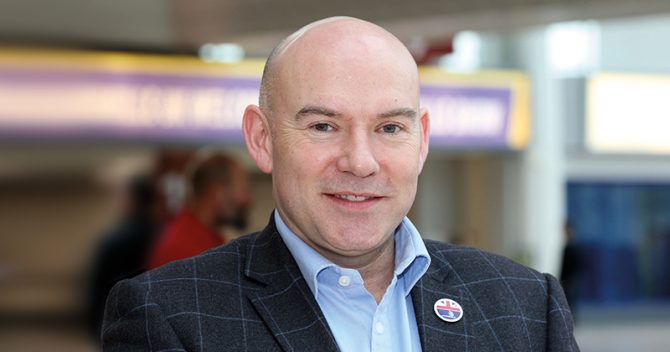 WorldSkills UK chief executive Neil Bentley-Gockmann said the decision the pull out of EuroSkills had been "difficult".
"There is still too much ongoing uncertainty, with a changing situation in terms of Covid security, to be able to commit now to participate," he added.
"We have a duty of care to our competitors and we are aware that the ongoing restrictions means that our Team UK members might not be able to prepare fully, in sufficient time, for the event. 
"We are also aware that we may face further controls regarding international travel, and we are not in a position to commit public funding to take part when we could face further disruption."
The UK has competed in every EuroSkills competition, where young people from across the continent compete against one another in skill-based tournaments, since they started in 2008.
At the last EuroSkills event, in Budapest in 2018, the UK secured a place in the top 10 nations, finishing ninth in the medal tables.
There has also been a UK representative at every WorldSkills competition, where young people from across the world compete, since 1953.
The EuroSkills competition had been set to take place in Graz in September 2020.
Competition organiser Josef Herk today said they "will do everything in our power to hold EuroSkills in Graz in autumn 2021".
"With our enthusiasm and spirit unbroken, we shall make it an international showcase for education and training," he continued.
WorldSkills Europe has reassured those countries which are participating that it is "constantly" monitoring all possible scenarios and risks for holding EuroSkills in September.
The team behind it have drawn up "extensive" measures and put together a "well-balanced and extremely" comprehensive Covid-19 prevention plan, they insisted.
Bentley-Gockmann said the UK will now focus on training for the WorldSkills competition in Shanghai next year, "key" to which will be activities such as pressure tests against other nations.
The UK took part in such a pressure test against China in November, with both teams partaking in their respective countries and communicating virtually, where our team of electronics competitors proved victorious.