Sector stakeholders are waiting to see if it will be trick or treat in this month's spending review but hope that individual learning accounts and an expanded lifetime skills guarantee will be announced.
The deadline for submissions to the spending review was Thursday, and chancellor Rishi Sunak will outline to MPs the next three years of government spending on October 27.
FE and skills bodies, as well as employer groups, are among those that have made submissions.
For instance, the Association of Colleges called for a 50 per cent increase in total revenue spending on further education and skills in their submission, which they published last week.
FE Week has found that other sector bodies' submissions ask for a return of individual learning accounts (ILAs), more cash for adult education and an expansion to the lifetime skills guarantee.
Here is what each body has asked the chancellor for:
Association of Employment and Learning Providers
AELP is one of the organisations pushing for a policy similar to the ILAs, which were introduced by the New Labour government in the early 2000s before being scrapped amid widespread fraud.
"Individual skills accounts", as the association calls them, "are the ideal vehicle" for improving productivity and personal growth "by focusing on employer and individual choice".
The training provider representative group also wants procurement of training services opened to all registered providers.
Also, it calls for apprenticeships and traineeships to remain nationally contracted and not devolved.
As the adult education budget has shrunk by "just over half" since 2010/11, going from £3.6 billion to £1.3 billion, the AELP argues the government should triple the current AEB to £4 billion every year.
Publicly funding 16-to-19 apprenticeships, unfettered access to the apprenticeship levy budget for levy payers and a standalone budget for nonlevy payers, plus extending incentives for employers to hire apprentices beyond September, are some of AELP's other requests.
Confederation of British Industry
The CBI, which represents 190,000 businesses across the UK, has used its submission to the spending review to repeat calls for the apprenticeship levy to be turned into a lifelong learning levy.
The organisation called for the levy to be replaced in a report from October 2020, so businesses could use the money for short modular courses, pre-apprenticeship programmes, product training, professional courses and soft skills training.
Individual training accounts, similar to ILAs, are another of its asks. This £3.9 billion programme would be used by unemployed people and those needing retraining to access "accredited courses".
The government should also align the lifetime skills guarantee and National Skills Fund, which includes the entitlement to an adult's first, full level 3 qualification, and the skills bootcamps with occupations where there are shortages.
The lifelong loan entitlement, giving people four years' student loan funding for
further and higher education, should be rolled out this parliament rather than in 2025, the CBI adds.
HOLEX
Adult provider network HOLEX wants Sunak to announce a lifelong learning levelling-up plan, a "framework for devolution of skills and education budgets and support for the post Covid-19 recovery".
Government-wide strategies for skills training at level 2 in shortage areas such as healthcare, service industries, transport and basic skills in areas such as English as a second or other language is another ask.
The submission also calls for a national entitlement for maintenance grants for adults eligible for working tax credits, for level 3 and below courses – again, similar to how ILAs handed out grants for people to use on educational courses.
HOLEX also wants a £5.2 billion injection of funding for adult education, with a ten-year budget, an adult education centre in every town, and for that sector's providers to be given access to the £1.5 billion DfE capital funding scheme.
Adult and community learning institutions, HOLEX argues, should also become the "funding vehicle" for the new UK Shared Prosperity Fund, which is replacing European Social Funding.
Sixth Form Colleges Association
The SFCA has made two big demands for this year's spending review.
The first is that it wants funding for 16-to-19 education providers to rise with inflation each year.
The second is for funding per 16-to-19-year-old student to rise from £4,188 to £4,760, in line with the demands of their Raise the Rate campaign.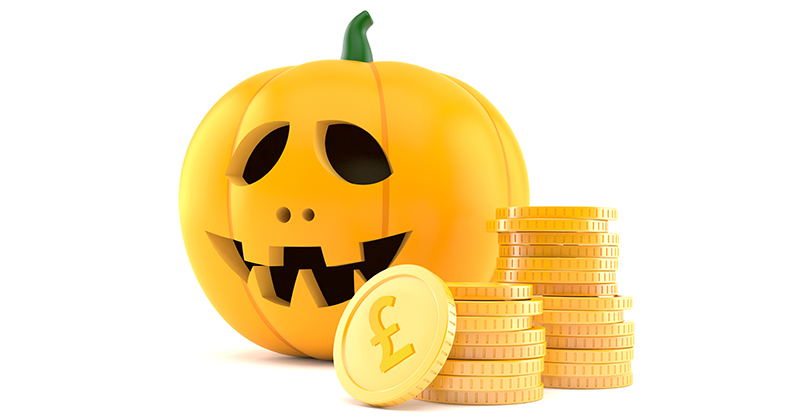 The latter is "the most efficient and effective way to ensure every young person receives a high-quality education," SFCA's submission reads.
The "most important" part of the first demand, however, is for the government to continue to provide grant funding for FE providers to "meet the increased employer contributions to the Teachers' Pension Scheme".
The government has been providing this grant funding since 2018/19 and the SFCA wants ministers to "mainstream" this funding, just as they have with schools.
University and College Union
While the UCU was unable to send FE Week its full submission, the union said it will be calling on government to close the £9,000 pay gap between schools and college teachers.
This gap caused staff to take strike action, coordinated by the union, at colleges across the country this week.
The union also wants the government to move away from using student loans to fund further education provision and to ensure the lifetime skills guarantee included funding for subjects such as the creative arts.
"Proper" investment for independent careers information, advice and guidance is another of their demands.
City & Guilds
The awarding body is asking the Treasury to fund new, local "employment and training hubs" to "address urgent labour-force challenges, at the same time as establishing a more consistent, joined-up and agile local/regional approach to meet immediate local skills needs".
This comes after the big local focus of the skills and post-16 education Bill (with the local skills improvement plans and college business centres), which City & Guilds says is a "patchy" approach that is "yet to translate into a clearly understood operational framework which is responsive and easy to navigate".
The hubs ought to be located on high streets, as well as online, to provide a "shop window for skills", to bring together jobseekers, employers and training opportunities.
City & Guilds also wants the National Skills Fund and adult education budget to focus on transport and construction, areas that "will make a real difference in reducing our carbon emissions" and ensure the labour force is "developing at the pace of ambition and innovation".
National Union of Students
The NUS wants the base rate for 16- and 17-yearold students raised and adult education
funding to be ringfenced.
"Future college structures" should "prioritise the needs of learners and potential learners by protecting the status of small and specialist colleges and discouraging large-scale mergers and the formation of academies of colleges," says the union's vice president for further education, Salsabil Elmegri.