A network of apprentices leading discussion groups on women's issues and multiculturalism has helped earn its international training provider an 'outstanding' from Ofsted.
Multiverse Group Limited, formerly known as WhiteHat Group and operating out of the UK and US, is the brainchild of its chief executive Euan Blair, son of the former UK prime minister Tony Blair.
Inspectors were impressed by the "kind and inclusive" environment at the London-based provider, which has 3,000 apprentices.
Inspectors report that apprentices felt part of a "vibrant community" of their peers, through the provision of an online networking platform, which hosts both a women's forum and a lesbian, gay, bisexual and transgender network.
There is also a multicultural group which has provided the opportunity for a range of panel discussions on diversity in the workplace.
The platform, called the Community Hub, is accessible through an app where apprentices can create a profile, join interest groups and sign up for events such as speed networking and seminars on self-promotion.
FE Week understands the platform to be almost, if not completely, unique for a private provider.
Leaders ensure 'comprehensive' community opportunities, says Ofsted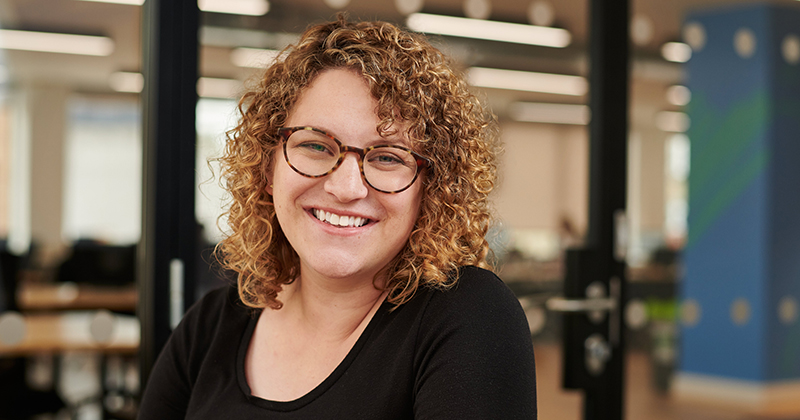 Multiverse's vice president of community Clare Sutcliffe said the provider's mission had been to build a "outstanding alternative to university". That included "creating an experience that rivals the one you'd get at top universities and colleges," and the hub with its interest groups "exists to deliver this experience".
The community is "having a tangible impact" on attainment, she says, with apprentices who are active in the group being "more likely to achieve a merit or distinction as their final grade".
Apprentices have found groups like the women's and multicultural network are "vital for their professional and personal development and they really enable us to stand out as a provider".
Ofsted reports Multiverse's leaders ensure a "comprehensive set of online community opportunities" for apprentices to develop "personal and professional attributes".
They also arrange high-profile guest speaker events, industry panels and apprenticeship forums to help learners explore possible careers.
Groups present 'amazing networking opportunities'
Women's group co-chair and Multiverse project management apprentice Niamh Briody told FE Week the group had been set up last year because it was a "topic of discussion apprentices found really interesting and obviously resonated with".
It already has around 300 members, including male allies of women, and those who identify as female, and some of the provider's US learners.
It has run events on personal safety following the killings of Sarah Everard and Sabina Nessa, in collaboration with the women's safety volunteer group Strut Safe.
Niamh's co-chair, digital marketing apprentice Eleanor King, said the "main thing" about the group "is inclusivity and to communicate with people who share similar beliefs to you," but it also presented "amazing networking opportunities".
Evelyn Koon, who is studying a level 4 data fellowship with Multiverse for the NHS, says she wants her group to "create a sense of psychological safety so people feel free to be themselves".
Her group has a similar number of members and set up around the same time as the women's group.
She is looking to have people from the NHS come in to speak about their experiences; and, during the joint interview between her, the women's group and FE Week, suggested the two groups hold a film night together.
Inspectors also praised Multiverse's "highly qualified" coaches, close collaboration with its 295 employers to build a curriculum to give apprentices "substantial" new skills, as well as its safeguarding.
Pictured top: Eleanor King, Evelyn Koon, Niamh Briody