The skills minister has restated her stance that apprenticeship levy funding should only be used for apprenticeships, insisting it has proven to be the best way to build a "solid" skills pipeline.
Gillian Keegan's comments, made on the second day of the Association of Employment and Learning Providers national conference, deals a blow to the hopes of organisations like the Confederation of British Industry to fund a wider array of training with the levy.
The minister said her stance on the levy was borne out of the "madness" of organisations recruiting people and building "skills pipelines" from other countries, instead of using home grown talent.
"When I look at what the apprenticeship levy has actually done," she told delegates, "it has forced a shift in how employers work with the Department for Education and training providers to build the skills pipeline".
She said the sector and government had "lost focus" on that, compared to 20 or 30 years ago, due to "lots of global movements, lots of talents available from other countries".
Recalling her time as a governor of an NHS trust, Keegan said managers had found the supply of nurses from Portugal and Spain had been depleted, so they were building a pipeline for skilled people from the Philippines.
This was "madness," the minister said, and reflected how: "We have largely relied on either those skills or bringing in global talent to fulfil, many of our skills gaps, and this is simply not going to work."
But with the coronavirus pandemic and global talent shortages, that approach "isn't going to work, so we have to build really solid skills pipelines in this country, and we owe that actually also to the people of this country to do that".
Levy 'annoyed everybody into action'
The levy gives employers two years to put a programme in place or work with their supply chain or local community to transfer funding, she explained.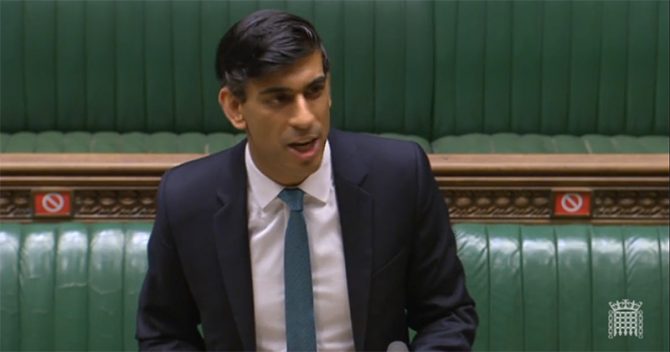 Chancellor of the exchequer Rishi Sunak announced at his spending review in November employers will be able to transfer levy funds in "bulk" to small-to-medium enterprises.
The government is also offering incentive payments of £3,000 for employers to take on apprentices, until this September.
The reforms brought about by the levy had, Keegan argued, led to a situation where now "we have seven and a half thousand starts on nursing apprenticeships at all kinds of different levels.
"That change came about because the levy was there – it kind of annoyed everybody into action in a way."
While the minister wants to "work with the industry to overcome any barriers," she believes: "We've got to be forced to be strategic sometimes and I think if I'm honest, that's how I feel about the apprenticeship levy."
The CBI had, as recently as last October, told the government to end the "failed experiment" of the apprenticeship levy.
Following multiple calls for reforms and relaxations on the levy, the confederation's 'Learning for life: Funding a world-class adult education system' report said the levy should be turned into a "flexible skills and training levy", which can be used for short modular courses, pre-apprenticeship programmes, product training, professional courses, and soft skills training.