Ofsted's first new provider monitoring visits of level 6 and 7 apprenticeship provision have resulted positive results for higher education providers, including a glowing report for a university.
Inspectors found 'significant progress' in two of the three themes judged at the University of Worcester, which gained praise for "thorough" quality assurance procedures, "precise" assessment of prior learning and close links with employers.
Three other inspections of higher apprenticeship provision have been published to date. They resulted in 'reasonable progress' judgements across the board for two providers – City Skills Limited and Northern Training Academy Limited – and one 'significant progress' rating for another – Future Advice, Skills and Employment Limited.
Ofsted was handed powers to inspect level 6 and 7 apprenticeships from 1 April 2021.
Until now, the inspectorate's remit has only extended up to level 5, while the Office for Students has held responsibility for overseeing higher-level apprenticeships.
Chief inspector Amanda Spielman had voiced concerns multiple times that some universities and higher education training providers were getting away with offering level 6 and 7 apprenticeships which are simply "repackaged graduate schemes".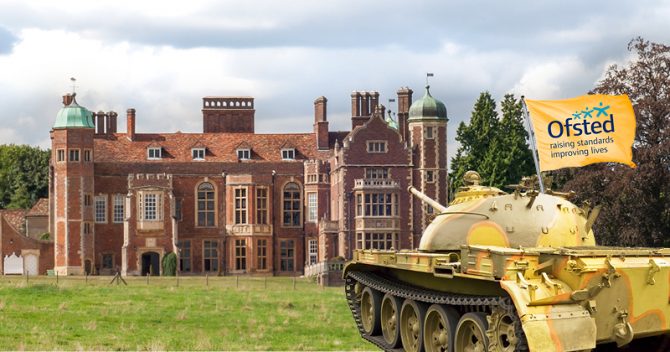 The first tranche of new provider monitoring visits for higher level apprenticeships were published last week, Ofsted confirmed.
The University of Worcester started to teach apprenticeships in May 2018. At the time of the visit, 75 apprentices were on the level 5 nursing associate apprenticeship standard, and five apprentices were studying the level 7 senior leader apprenticeship standard.
The vast majority of the university's apprentices work within the four regional hospitals.
Ofsted praised the university's leaders for using the "expertise" of their local NHS Trusts and other health care providers to deliver the nursing associate programme.
And on the level 7 senior leadership apprenticeship, where the module specification does not match the individual's job role, business school work coaches provide additional support.
"Where possible, they organise placements which ensure that apprentices gain exposure to differing job activities," the report says. "This gives apprentices the opportunity to develop their understanding, enabling them to meet their potential."
Leaders also use "thorough quality assurance procedures to ensure that apprentices receive a high-quality learning experience".
The report says: "They use approval processes prior to allowing schools to teach an apprenticeship standard. As part of approval, schools must show that they have the relevant skills and expertise within the school to teach the apprenticeship. They must demonstrate that they meet internal quality assurance measures.
"As a result, apprentices receive teaching from highly qualified and experienced staff, they make good progress and most achieve their expected outcomes."
The report was also full of praise for the university's curriculum development.
"Leaders and managers in nursing have developed a curriculum which aligns with the requirements set out to practise as a registered nursing associate. They complete 'learning environment profiles' which evaluate the workplace capabilities, ensuring that apprentices gain the experience and support they need.
"Teachers on the level 7 senior leaders degree apprenticeship have designed the curriculum well. They ensure that taught modules present apprentices with the opportunities to practice what they have learned. For example, marketing knowledge sits within two modules. They order the teaching of these at various points, allowing the apprentice to develop their skills and to build on previous learning." 
Teachers on the level 7 senior leader degree apprenticeship also assess the starting points of apprentices "precisely", which enables business school work coaches to "plan the support apprentices need to complete their apprenticeship".
They review this with apprentices frequently and encourage self-reflection, ensuring that apprentices are aware of the progress they make.
The report concludes: "Leaders have widened the opportunity for apprentices to return to study. Apprentices can see how the apprenticeship has removed barriers to learning and value highly the opportunity to advance their careers. They recognise the career paths that are now available to them."
The university was found to be making 'reasonable progress' for safeguarding.
David Green, vice chancellor and chief executive of the University of Worcester, said he was "delighted that our new nurse associate and business apprenticeship programmes have been highly evaluated by this independent Ofsted inspection".