Team UK has scooped nine medals at this year's EuroSkills competition in Gdańsk, Poland, including one gold and two bronze.
The elite team of young people representing the UK at the European skills Olympics swooped into 13th place out of a total of 32 competing countries across the continent.
Isabelle Barron, aged 22, from Clitheroe in Lancashire, won gold for her specialism in digital construction, an achievement that she said was "beyond her wildest dreams".
"Being recognised as the best in Europe is life-changing," she said. "I hope that I can use my experience as part of Team UK, to dispel some of the myths about working in construction and show young people the range of different opportunities that exist."
She was also awarded the coveted "best in nation" title for the UK.
Barron works for global architects Chapman Taylor has a BSc Honours from Sheffield Hallam University.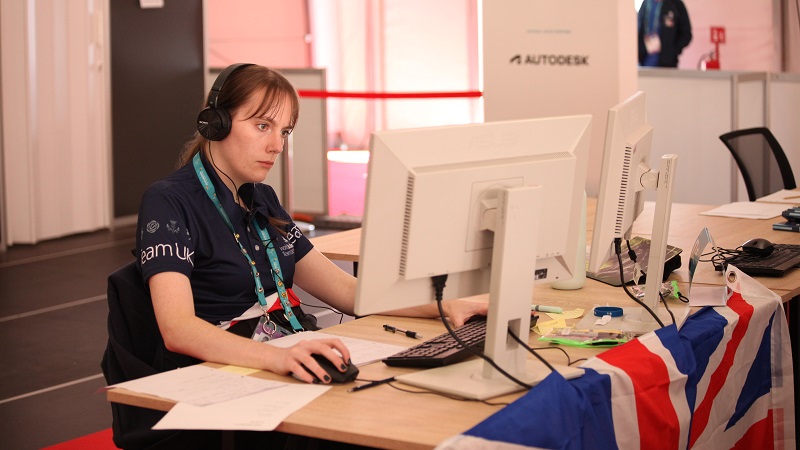 Barron's training manager Michael McGuire told FE Week on the first day of the competition she was "doing spectacularly well" on her task.
Taking home bronze medals were 21-year-old Ruben Duggan for plumbing and heating and 20-year-old Charlotte Lloyd in the hairdressing skill.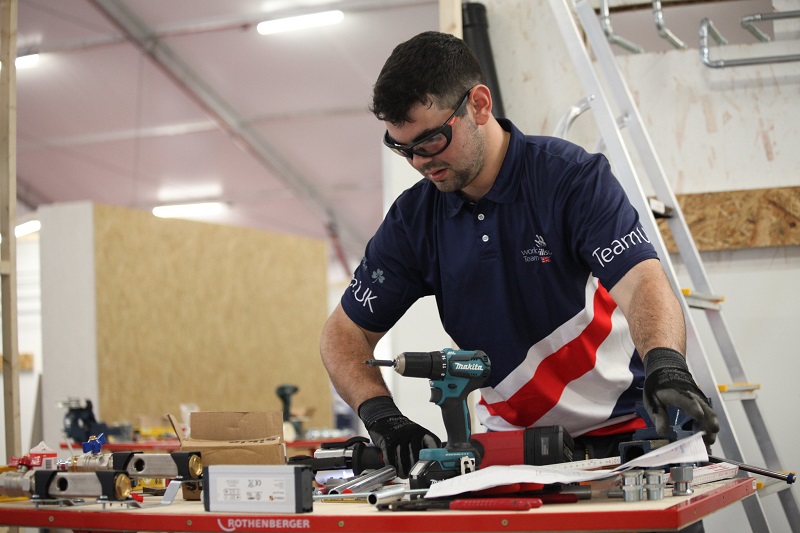 Six medallions for excellence were also awarded for achieving the international standard in their skills.
The medallion winners are Rhydian Brown in web development, Harry Scolding for joinery, Lucy Yelland and Ben Love for mechatronics, Daniel Knox for electrical installations, Daniel Davies for restaurant service, and robot systems integration duo Charlie Carson and Jason Scott.
Nineteen individuals made up this year's Team UK.
At the last competition that the UK participated in – EuroSkills Budapest in 2018 – the UK brought home one gold medal, three bronze medals and seven medallions for excellence at the competition in Budapest, Hungary, placing them ninth in Europe.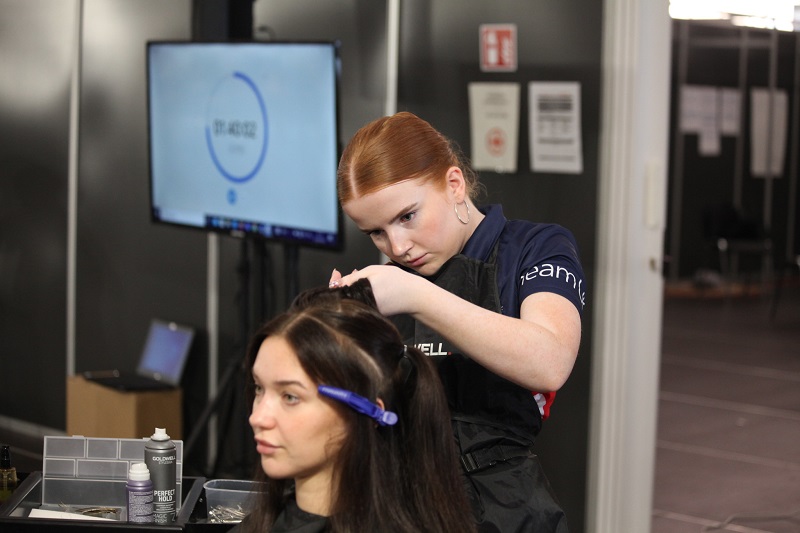 The awards were handed out at a sparkling closing ceremony at the Polsat Plus Arena in Gdansk on Saturday evening, attracting thousands of spectators.
Ben Blackledge, chief executive of WorldSkills UK, said: "This is a tremendous result for Team UK – and the nation. Each one of them should be proud of their achievement.
"These competitions provide a unique opportunity for us to learn from the best in the world and bring that international best practice back to the UK through the programmes we run at WorldSkills UK."
Skills minister Robert Halfon said: "Congratulations to the exceptional UK competitors who showcased their skills at EuroSkills in Gdańsk. The EuroSkills competitions provide an unparalleled opportunity for gifted young people to hone their skills and climb the ladder of opportunity towards a better and brighter future."