"The b***ards" was the reaction of one of many small businesses owed thousands of pounds by the first college to go into education administration.
Albion Fencing and Construction is one of 300 creditors awaiting a total of £40 million by Hadlow College, according to administrators BDO's statement of proposals.
"It could not come at a worse time for us"
Albion in particular is owed £12,000 for decking and outdoor furniture at Betteshanger Visitor Centre near Deal in Kent, part of the Betteshanger Sustainable Parks project that Hadlow is selling after going into administration in May.
Manager Vicky Harris said she "did not expect in a million years it would go into administration and we would not get paid for the work we have done, especially when the project was almost finished".
She says she feels "very let down" by the "b***ards" as it is "an awful lot of money to us".
Albion has only just recovered from when the Kent amusement park Dreamland went into administration in 2016 and Harris predicts that it will take a year for the company to recover if Hadlow does not pay up.
"It could not come at a worse time for us," she said, as business has slowed down in the county.
The government is another target of business anger.
Adrian Cross, managing director of electrical contracting firm Gilbert and Stamper, said Whitehall ought to be "doing more".
It seemed strange to him that "the college can continue to run and dump all its debt", including the £22,000 that he is expecting.
Steve Finch, finance director for Cambridge HOK, which constructed a £1.5 million glasshouse for Hadlow and is owed over £145,000, said he feels let down. "Our frustration comes from the fact legislation [meaning colleges could become insolvent] changed between us signing the contract and completing it," he said.
Finch believes his prospects of being paid depend on whether whichever college takes over Hadlow wants to use the glasshouse for provision.
"Legislation changed between us signing the contract and completing it"
The Department for Education is the largest creditor. It is owed £10.8 million by the college, which will also have to fork out over £2 million for the costs of the administration process.
BDO has billed the DfE for £627,407 for a total of 3,208 hours' work. This is an average of £196 per hour, although BDO partners charge £320 per hour.
The accountancy firm estimates that this will rise to £1.1 million by 24 April 2020, plus a further £1 million for four property agents, three law firms and a specialist insurer.
The college even owes Ofsted £1,561 for an annual routine fee for the inspection of the college's residential provision.
Beforehand though, there is the small matter of a £5 million secured loan from Barclays Bank which the college needs to pay back.
Were this a normal administration, property could be sold to pay back creditors; however, education administration carries a "learner projection objective".
This means that BDO believes it is "uncertain" whether creditors will be paid back, as "the majority of the assets of the college are designated to be for educational purposes".
One debt which is not affected by education administration is the £9 million debt to the pension scheme, the second largest creditor on the books.
BDO has said that it has been "advised that staff accrued pension rights will be unaffected" by the administration process and any subsequent sale.
A spokesperson for BDO declined to comment on the specific claims of creditors but said it was working with the college's interim principal Graham Morley and his team to "ensure the college continues to operate as normal".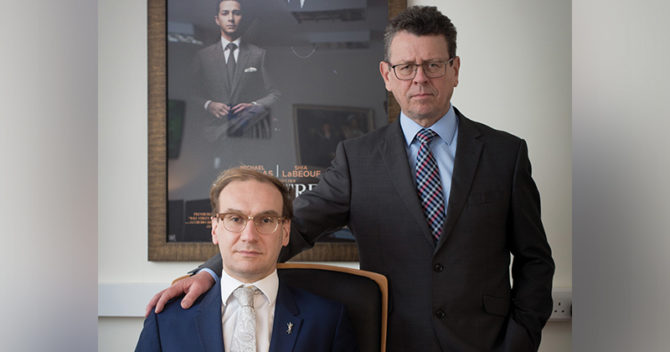 Morley was brought in to run both Hadlow and sister college West Kent and Ashford College, which is also in administration, after principal Paul Hannan and deputy principal Mark Lumsdon-Taylor resigned.
The Insolvency Service confirmed this week that it was investigating the "conduct of relevant personnel in the period leading up to the onset of insolvency".
This would probably include Hannan, Lumsdon-Taylor and former chair Theresa Bruton, who left around the same time.
The FE Commissioner report published in May said that Hannan and Lumsdon-Taylor "regularly made decisions themselves outside of executive and any open discussion –
and reacted strongly to questioning or challenge".
Among a number of concerns with data and land transactions, it has also been alleged that Lumsdon-Taylor doctored emails from the Education and Skills Funding Agency to prove that he was entitled to claim extra funding, which he said had been agreed when Hadlow College adopted West Kent and Ashford College from K College.