A scandal involving one of the country's biggest apprenticeship providers has engrossed the sector ever since the turn of this academic year – but details on exactly what caused it have been few and far between.
FE Week can now reveal just why Aspire Achieve Advance, better known as 3aaa, which had around 4,500 learners and 500 staff before it went bust last month, is being investigated by the government and the police.
Alleged manipulation of Individualised Learner Records, to artificially inflate achievement rates by a huge amount, as well as the misuse of employer incentive grants are at the heart of the investigations.
Inflated achievement rates
FE Week understands that Lee Marples (pictured above right), 3aaa's commercial director and nephew to owner Peter Marples, is central to this part of the Education and Skills Funding Agency's probe.
Evidence from a whistleblower shows how achievement rates were inflated by more than 20 percentage points.
FE Week understands Lee Marples, who boasted on 3aaa's website to have "always had a thing for numbers", would personally change ILR data late at night and at times from a remote login.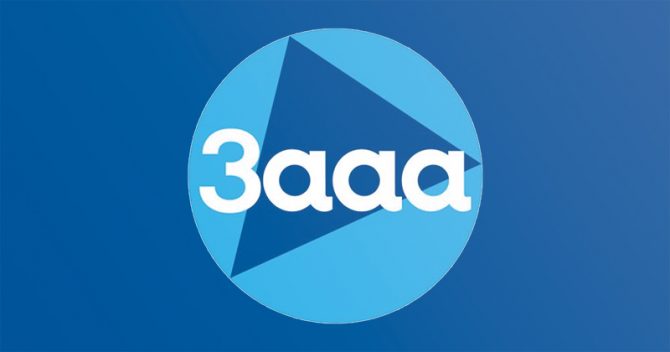 3aaa used a well-known commercial ILR "learning management system" for apprenticeships called Maytas, and this newspaper has seen data extracts showing hundreds of changes were made using a Lee Marples login.
FE Week has also had sight of internal 3aaa emails from Lee Marples which suggest the purpose of changing data was to inflate achievement rates.
In addition to ILR manipulation, 3aaa sales documents show a potential £700,000 ESFA clawback. It is understood that this relates to a range of apprenticeship and traineeship funding overclaims made via ILR submissions.
As revealed by FE Week in June, Ofsted almost gave the provider another 'outstanding' rating before pausing the inspection once inspectors heard the ESFA had an active investigation.
A spokesperson for the education watchdog told FE Week this week it is continuing to look into the provider.
"We are currently considering options for completing our inspection," he said.
Lee Marples' biography on the 3aaa website bragged about his "understanding of the funding mechanisms, rules and regulations".
Lee Marples did not respond to multiple requests for comment.
Kept £1.2m employer incentive payments
On the other side of the investigations is the alleged misuse of grants from an apprenticeship incentive scheme in which 3aaa held on to £1.2 million that was supposed to go to employers.
The programme, known as the Apprenticeship Grant for Employers (AGE), was run by the government from 2014 to July 2017 as a way of incentivising employers to take on 16- to 24-year-olds whom they would not otherwise be in a position to recruit.
Derbyshire Constabulary is aware of the allegations and has received an Action Fraud referral in relation to 3aaa
Eligible employers – those with fewer than 50 staff – qualified to receive £1,500 once an apprentice completed 13 weeks "in-learning" on their programme.
The skills funding agency would transfer the funds "to your training organisation once the 13-week qualification point has been met and correctly recorded on the Individualised Learner Record as submitted by the training organisation," according to AGE guidance.
"Your training organisation must make arrangements to pay the funds to you within 30 days of receipt," it added.
However, a 3aaa sales document that was being shown to potential buyers in October, and has been obtained by FE Week, reveals that the provider held on to £1.2 million for over a year after the scheme ended. The ESFA has investigated and now wants the money back.
"The outlook is impacted by potential ESFA clawbacks and deal fees ~£2.4 million (this is management's view of the maximum including Age Grant £1.2 million, fees £0.5 million settlement £0.7 million)," the document said.
The £1.2 million for AGE and £700,000 clawback was listed in 3aaa's cash-flow forecast for October (see image below right).
It meant that anyone who bought the provider, majority owned by co-founders Peter Marples and Di McEvoy-Robinson (pictured above left and middle respectively), would have to pay the amount back to the ESFA.
Derbyshire Constabulary is leading on the inquiry for Action Fraud, and confirmed it was investigating the allegation of the misuse of the employer incentive.
"Derbyshire Constabulary is aware of the allegations and has received an Action Fraud referral in relation to 3aaa and enquiries are ongoing," a spokesperson said.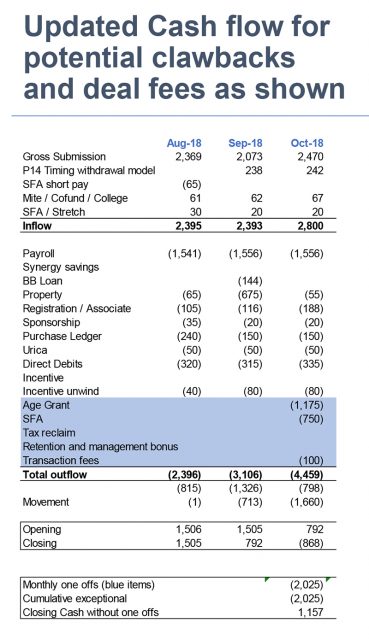 He added that a "criminal investigation has not begun as the Department for Education has not yet completed its work at 3aaa" and the police would "not comment on the specifics of enquiries – or be giving a running commentary on the state of the case".
The DfE could not comment directly on the allegation as its investigation is still live, but offered this statement: "We have terminated our contracts with 3aaa. Our priority now is to find new training providers as quickly as possible for the affected learners.
"Following our investigation we have referred our findings to the police, through Action Fraud.
"We will look very carefully at what lessons can be learned as a result of this investigation."
A spokesperson for the Official Receiver said: "The Official Receiver has a duty to investigate the cause of failure of the company and the conduct of all individuals involved in its management.
"If any misconduct is identified then the Official Receiver can refer matters to the relevant prosecuting authority, while also having the option of applying for a disqualification order for a period between two and 15 years."
Mr Marples and Ms McEvoy-Robinson did not respond to multiple requests for comment.
How 3aaa splashed the cash
Elton John concert and sports club sponsorship
As previously revealed by FE Week, 3aaa spent £1.6 million on sponsorship at sports clubs, of which£480,420 was with the Derbyshire Country Cricket club to include naming rights for the ground.
Confidential documents seen by FE Week also show 3aaa spent £69,000 for corporate hospitality at the 3aaa County Ground for an Elton John concert on June 4, 2017.
It is understood that in addition to the music show that evening, the cost included a "delicious three-course dinner and private bar".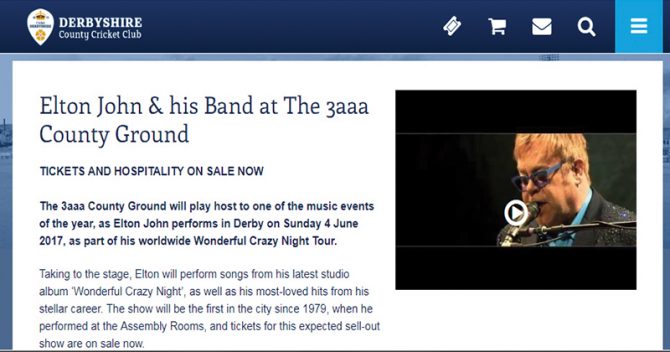 Flashy Tesla cars for 3aaa's owners
Hire purchase agreements within the 3aaa sales documents show the company was paying monthly for 33 cars up until at least July 2018.
Two Model S Tesla's in particular stand out, costing £3,600 per month at a total cost for the two cars by January 2020 of £288,000.
One of the Tesla's was in the name of Patrick McEvoy, Di McEvoy-Robinson's husband, and the other was in the name of Peter Marples.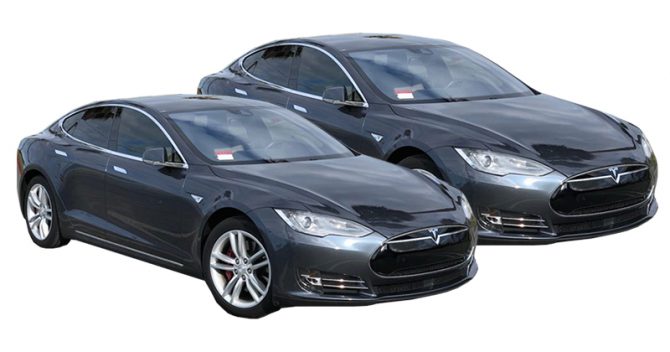 Director loans and the mansions
3aaa received nearly all of its income from the Education and Skills Funding Agency. Its most recent accounts show that the company recorded a £2.5 million post-tax loss in the 18 months to January 2018.
Despite this, the same accounts show that its owners, Peter Marples and Di McEvoy-Robinson, had huge directors loans. As at January 31, 2018, Mr Marples had £2,745,859 outstanding. FE Week has seen documents that he then took a further director's loan of £102,000 between February and July 2018.
MsMcEvoy Robinson had £1,280,509 outstanding at January 31, 2018, and again, took out a further £102,000 director's loan between February and July 2018. At the end of 2015, both owners purchased multi-million pound properties.
Land registry documents show Ms McEvoy-Robinson purchased Horsley Hall in Derbyshire for £3 million (below), in December 2015.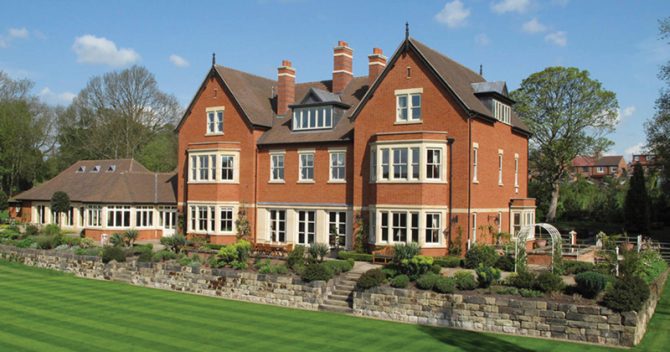 Land registry documents show that Mr Marples purchased a house in Burton-on-Trent for £1,795,000 (below) in November 2015. It is understood the house was demolished, and FE Week has seen plans for an ultra- modern new build with out-door swimming pool, but it is believed this was never built.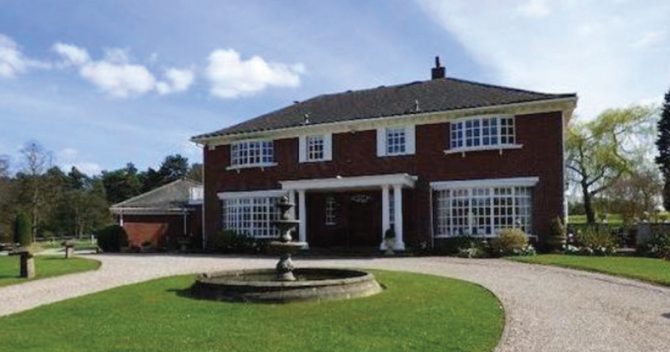 Mr Marples also owned Morley Manor in Derbyshire (below). The mansion was put on the market for £1.6 million several weeks ago and it is unclear whether it has now been sold.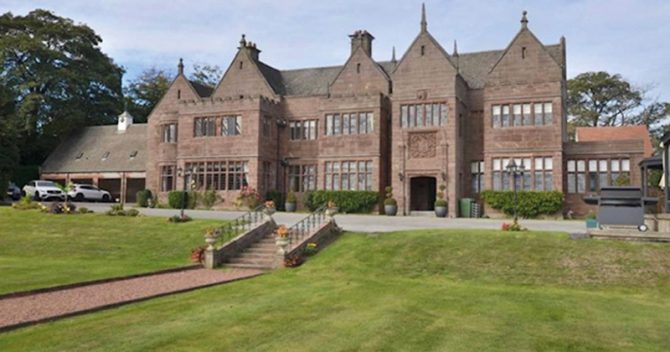 Mr Marples also owns a 9 bedroom mansion in Florida, which he rents (below). The rental site boasts it is the "largest property in Orlando". It has been on the market for over a year and the current price tag is $2.75 million.

The 3aaa saga
The ESFA's investigation was sparked earlier this year when a whistleblower approached the agency.
Owing to this, Ofsted declared its latest inspection of the provider, which was expected to result in another 'outstanding' rating, as incomplete in June.
It was in September when events really began to heat up. 3aaa's co-owners Peter Marples and Di McEvoy-Robinson, who founded the provider together in 2008, resigned from the company claiming that they wanted to "take the opportunity to focus on our health and families".
The training provider saw significant growth under their leadership. Direct ESFA funding to 3aaa increased from just £390,000 in 2012/13 to £3.6 million the following year. It rose again to £12.5 million in 2014/15 and to £21.7 million a year later.
Its total allocation, which was mostly for 16-to-18 apprenticeships in industries including IT, business administration and accountancy, stood at nearly £31 million by the end of 2017/18.
The provider was suspended from recruiting apprentices following its owners' resignations, but FE Week revealed that senior employees were later "instructed" to tell its staff to not date any paperwork for "planned enrolments".
This newspaper then uncovered a highly confidential previous government investigation report, code named 'Project Vanilla', into 3aaa which revealed it was given a £7 million contract increase in 2016 despite being found to have carried out dozens of funding and success rate "overclaims".
Despite attempting to convince its employers and staff that the company was moving forward under "new management", the provider put itself up for a quick sale in early October but later went bust when the ESFA terminated its skills contracts as a result of the findings of this year's investigation.
Around 4,500 learners had to find new training providers and up to 500 jobs were lost.
The ESFA's findings were then passed on to the police, through Action Fraud, and 3aaa has been placed into compulsory liquidation. Anthony Hannon is the Official Receiver handling the insolvency.