As the nation prepares to mark the historic occasion of the King's coronation this weekend, colleges up and down the country have put on royal displays of their own to celebrate Charles III's accession to the throne.
And it didn't come any more royal than at City of Wolverhampton College on Tuesday, where the Duke and Duchess of Edinburgh joined students, staff and 100 guests from the community for a big lunch and indoor street party.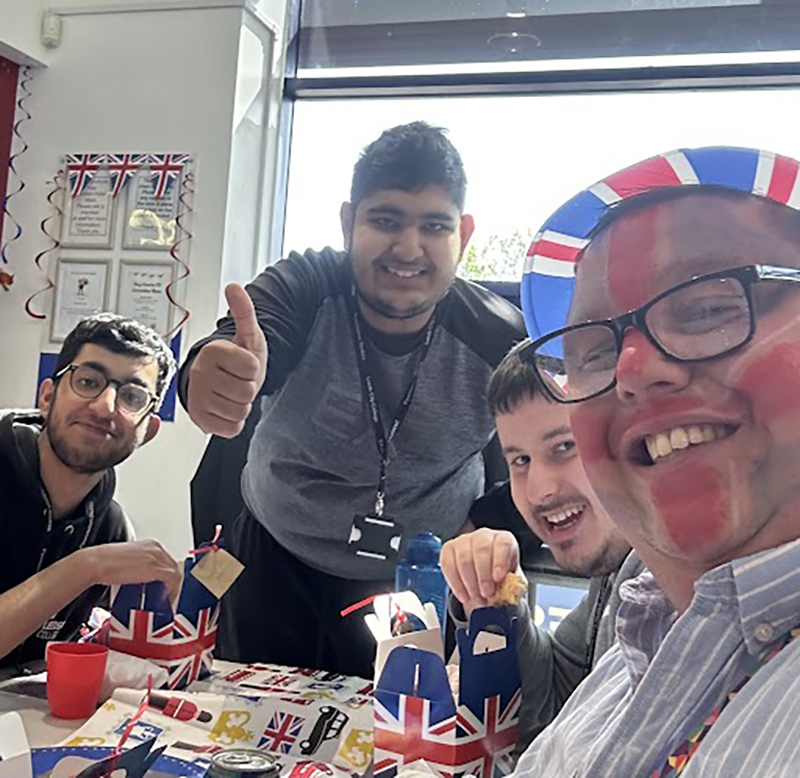 The royal couple spent around an hour chatting to guests and learners, before enjoying a musical showcase by performing arts students.
Louise Fall, deputy principal, said: "It was a really exciting day and a fantastic atmosphere during the lunch – and we hope that we were able to demonstrate to our royal guests that we are a college that is at the heart of the community and welcomes everyone."
Academy Transformation Trust FE College (ATTFE) hosted more than 1,000 primary school pupils at Sherwood Forest on Wednesday and Sutton Lawn on Thursday.
The lifelong learning provider welcomed deputy lord lieutenant Alex Peace-Gadsby for the "remarkable two days" and featured 16 to 19 students gaining work experience opportunities as event stewards while adult learners volunteered.
Professional culinary arts students at Reading College, part of Activate Learning, served canapes to dignitaries for its event. Herb plants adorned the college foyer, in honour of the King's interest in wellbeing and alternative therapies, with some of those herbs being planted at the college for a wellbeing garden and others being distributed to the training kitchens at Activate Learning's other sites which include Banbury and Bicester College, City of Oxford College and Guildford College.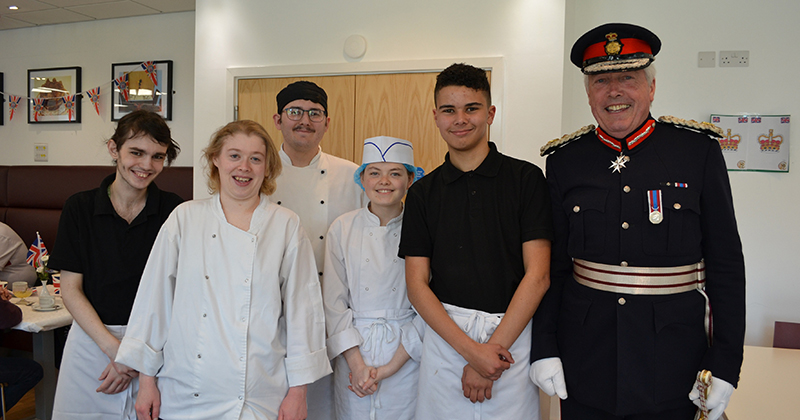 Gary Headland, chief executive of Activate Learning said: "We are proud to serve His Majesty and all the British Royal Family, and we wish them all the very best as they embark on this new chapter. God save the King."
Royal Leamington Spa College was among a number of Warwickshire College Group colleges to mark the big day this week, serving a coronation lunch to those affected by brain injuries and supported by Headway Coventry on Wednesday.
A roast pork lunch was laid on by supported learning catering students in the college's bunting-bedecked bistro, as health and social care students laid on the party activities.
Elsewhere, its Rugby College campus hosted 40 guests from nearby residential homes for a big lunch served by level 1 and 2 professional cookery students, while Pershore College's afternoon tea was delivered by supported learning students.
Leeds City College was another with a big lunch celebration that included arts and crafts, karaoke and cake decorating, while Learning and Enterprise College Bexley planted a tree in the college grounds to symbolise new beginnings.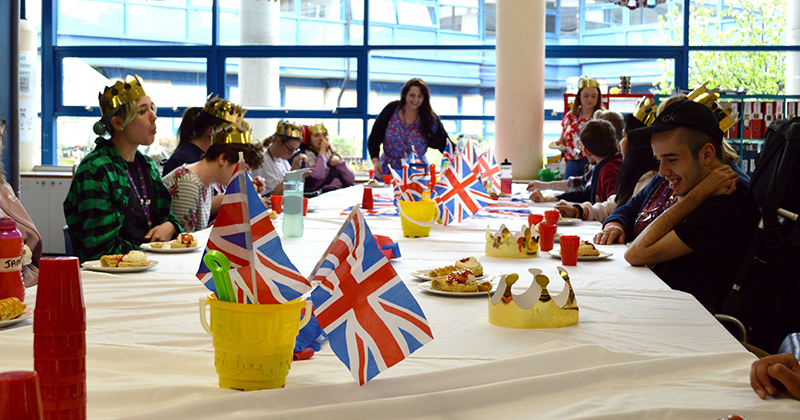 Students at Sense College Loughborough proved to be the kings and queens of crafts as they decorated a series of crowns with gems and sequins, worn at a red, white and blue afternoon tea party.
Sutton College's coffee, cake and coronation morning raised cash for mental health charity MIND, while Burton and South Derbyshire College's big tea on Wednesday afternoon celebrated the work of good causes locally.
Catering students laid on the sandwiches, savoury bites and sweet treats, before performing arts students gave a song and dance spectacular on the theme of wellbeing, happiness and friendship.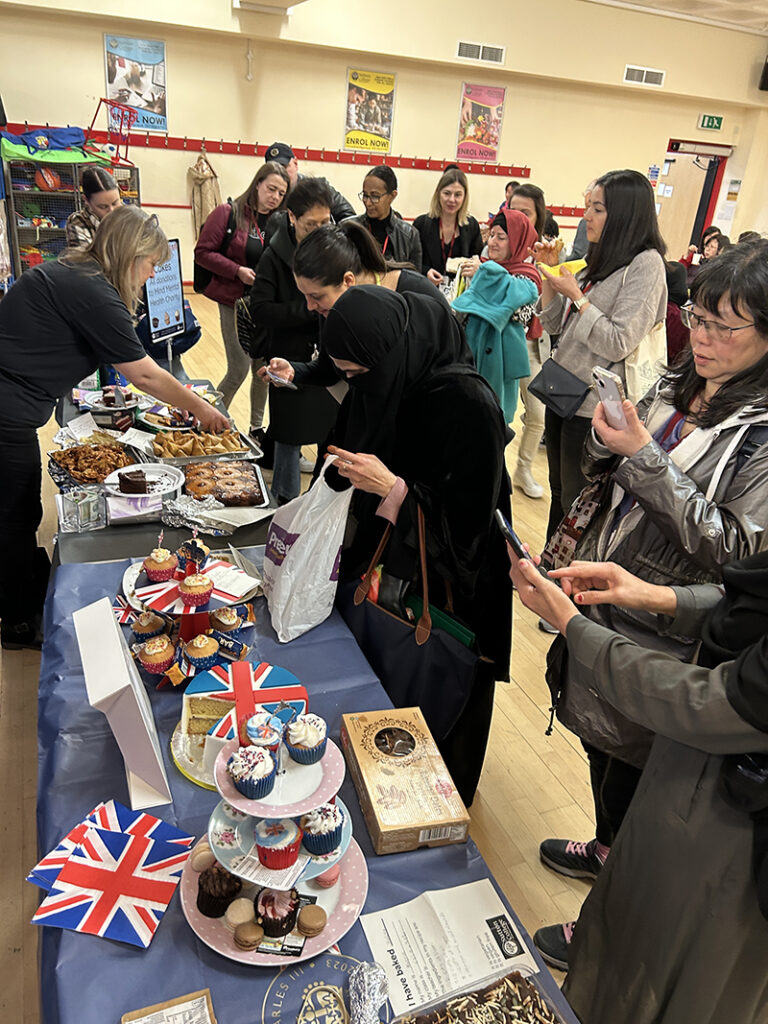 Sir John Crabtree, lord lieutenant for the West Midlands, said: "The colleges are a great example of the outstanding community spirit we are seeing across the region and how young people are making such a positive difference to others. It is heart-warming to know that so many are doing wonderful events and including those that might not be able to take part in other coronation activities."
The Coronation Quiche has been chosen by the King and Queen Consort as the signature dish for this year, with Calderdale College serving the recipe with new potatoes and a trifle bowl of coronation salad in homage to the late Queen Elizabeth II.