The police has today launched a formal criminal investigation into disgraced apprenticeship firm Aspire Achieve Advance (3aaa).
It follows a meeting between the Department for Education and police yesterday where a number of allegations of fraud against the firm were discussed.
FE Week understands the allegations against 3aaa, which had over 4,200 learners and 500 staff before it went bust when the ESFA pulled its £16.5 million contracts, relate to manipulated Individualised Learner Records to artificially inflate achievement rates and misuse of employer-incentive grants.
The company, which received nearly all of its income from government skills funding, was co-founded by Peter Marples and Di McEvoy-Robinson in 2008, but the pair stepped down in September as the ESFA came knocking.
In a statement released today, Derbyshire police said: "A formal criminal investigation has today been launched into 3aaa.
"This follows a number of allegations of fraud that have been made by the Department for Education against the firm.
"Officers from Derbyshire Constabulary's specialist fraud investigation team will now begin the process of making formal inquiries into these allegations."
A DfE spokesperson said: "As a criminal investigation is now underway, it would be inappropriate to comment further at this time."
3aaa was one of the biggest apprenticeship firms in England when it went into administration on October 11.
It received over £31 million in government funding last year and had the largest allocation for non-levy apprenticeships – standing at nearly £22 million.
Derbyshire Constabulary started making enquiries into the defunct provider, following a referral from Action Fraud in October , while the DfE continued to conduct its own investigation separately, which got underway in the summer.
While the government and police investigations have been ongoing, FE Week has shone a light on the truth behind the 3aaa scandal.
Evidence from a whistleblower shows how achievement rates were inflated by more than 20 percentage points at the provider, which would ultimately lead to it gaining a high Ofsted grade and more public funding.
In addition to the data manipulation, 3aaa sales documents obtained by FE Week showed a potential £700,000 ESFA clawback. It is understood that this related to a range of apprenticeship and traineeship funding overclaims made via Individualised Learner Record submissions.
On the other side of the investigations was the alleged misuse of grants from an apprenticeship incentive scheme in which 3aaa held on to £1.2 million that was supposed to go to employers.
The defunct apprenticeship firm's latest accounts show that the company's directors took out huge directors' loans totalling more than £4 million between them, and at the end of 2015, both owners purchased multi-million pound properties.
Meanwhile, 3aaa splashed its public funding on £1.6 million of sports-club sponsorships, an Elton John concert and Tesla supercars among other luxuries.
This isn't the first ESFA investigation into the company. In 2016 auditing firm KPMG was asked to carry out an investigation and found dozens of success rate "overclaims".
It is understood this resulted in 3aaa paying back a substantial six-figure sum at the time.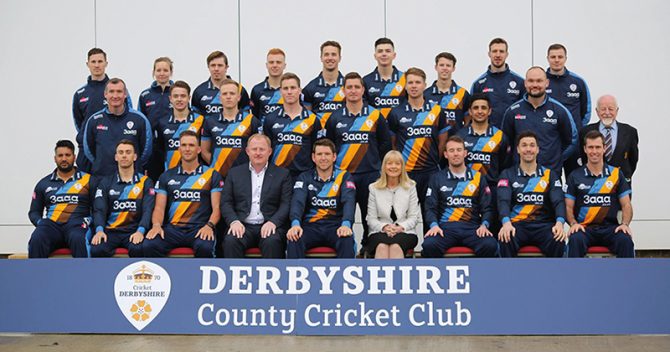 But this didn't stop the agency from giving the provider a £7 million apprenticeships contract increase in the same year.
After launching its second investigation into 3aaa in June, the DfE called in an independent auditor to investigate the ESFA over its contract management of the former apprenticeships giant.
Ofsted paused its inspection at 3aaa, which was expected to result in another 'outstanding' rating, in the summer after the DfE launched its investigation. The education watchdog told FE Week in November it was continuing to look into the provider but a final outcome has still not been reached.
In January FE Week reported that more than half of the apprentices that were affected by the collapse of 3aaa had still not been found a new provider.