Dan, who has cerebral palsy and communicates with the world through technology that tracks his eye movements, giggles with delight as he shows me how he can now open the curtains all by himself. Until now, the nineteen-year-old National Star College student, who has a penchant for Harry Potter and country music, has had to rely on a human assistant to let the sunshine into his room.
Now he's learnt how to use Amazon Alexa to do it all by himself – and to turn on lights, boil the kettle and get a robot vacuum to clean. It's a simple, widely used technology which is not new. But for learners like Dan, it can be life changing.
We're in the college's new Ingram Discovery building, where National Star's learners – who all have severe disabilities – can try out assistive technology to empower and equip them for life after college.
Right now, these learners are in 'the honeymoon period,' as some parents refer to their time at National Star, because here at the main college campus in Cheltenham they receive dedicated staff support in facilities comparable to those of the finest private schools.
It can then be "heartbreaking", explains personalised learning coordinator Kat Cavill, when they are forced to exchange that nurturing community for the adult social care system and its chronic workforce shortages.
There is insufficient supported accommodation available across the country for adults with complex disabilities, so some end up spending the rest of their lives in care homes for the elderly. Others move back in with parents to areas where services have been pared back, particularly since Covid, and now barely meet the statutory minimum. That's why as well as showing students the latest tech tools, the college is also teaching them how to speak up and fight back against the system when it fails to support them.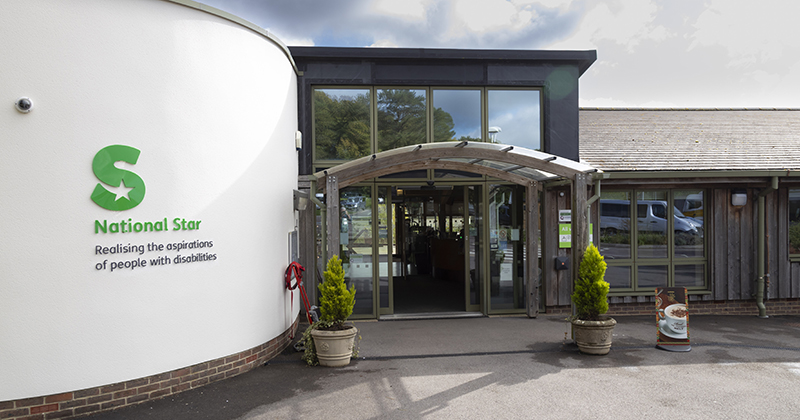 Pushing the word 'no'
Most teachers would probably say they love compliant learners. But Cavill "really celebrate[s] and push[es] that word no" with hers.
"It's very much about making sure they learn that they have a voice, because then when they leave they can fight for themselves," she says. "They can say, 'it's not ok to sit me in front of the TV all day. I want to spend time with my friends'."
But it can be hard for parents to see the child they left at college morphing into a wilful teenager. Cavill recalls one young learner who went from being a "people pleaser" to rejecting every suggestion put to him.
When his parents questioned whether their son really meant it when he kept saying 'no', Cavill told them: "For him to feel that validation, I have to acknowledge that he does.
"These students have come from the school system where learning is about putting blue pens in blue pots. But when he leaves, that's not going to be helpful for him."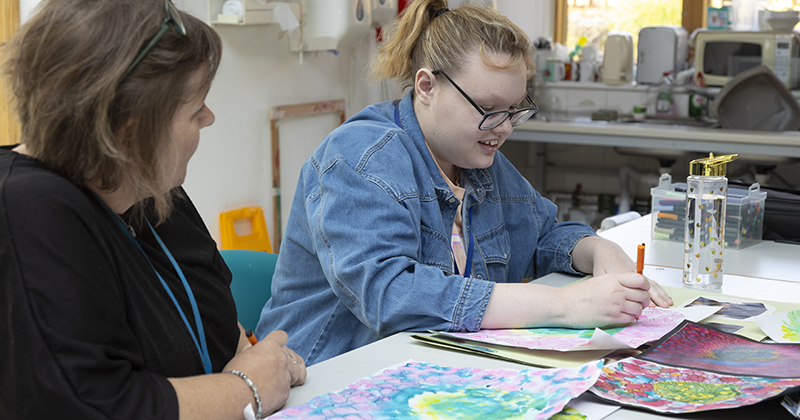 The early days
National Star must remind visiting council officers from cash-strapped local authorities when they see the college's impressive facilities – its sensory gardens, two swimming pools, theatre, airy classrooms with skylights and sweeping views across woodland – that they are paid for through the charity's fundraising ventures.
Council bills only pick up staffing and other revenue-related costs.
The centrepiece, a Victorian pseudo-gothic manor house where the college's first cohort of ten students lived in bunk beds 57 years ago, is "lovely, but not fit for purpose" for current learners and their much more complex needs. Most of the current cohort now require wheelchairs and high-tech assisted communication devices.
But in the sixties, an orange plastic tube used as a fire escape hung from the top floor of the manor, which students couldn't resist sliding down on their last night at college.
Back then, all students were taught to type. They included a lady with cerebral palsy for whom an apprentice engineer invented a foot lock device that enabled her to make typing movements. The learner went on to work for a council, where she met her husband.
Marianne Sweet, the college's communications officer, recently tracked down that engineer, and the former student was able to thank him for changing her life through his nifty invention.
The story is typical of the way the college often goes above and beyond to put a smile on the face of its students past and present. When last year's student union president Chelsea Pettit expressed concern about life after college (the supported living arrangements she was offered failed to materialise), she was asked by the college's wellbeing team what she would tell her future self and jokingly compared the question to the movie Back to the Future.
College staff then procured a DeLorean (the movie's time machine car) to take her for a spin around campus.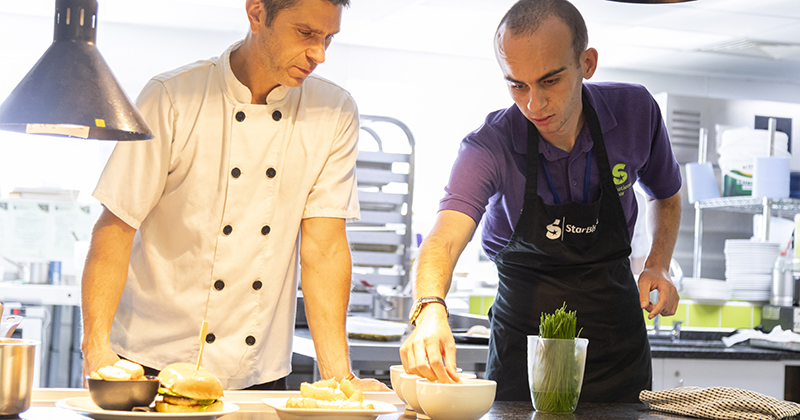 Championing the learner voice
Nowhere is the learner voice championed more than through the students' union, which is "very much a consultative body", explains learning programmes coordinator Andrew Evans. Its seven student rep groups are led by senior management rather than teaching staff, because "they're the ones with the power to make change".
One student, Chesca, campaigned for longer lunchtimes, successfully arguing that an hour was not long enough for her to travel between settings, eat their meal and attend to their personal care needs. Evans had "never before seen a timetable changed in the middle of an academic year" during his 18 years in education. It was "wonderful to see".
He acknowledges such a move would be impossible within mainstream education, which has the pressures of more rigid curriculums to contend with. But at National Star student sessions are "individualised", with more scope for flexibility.
"The students are the experts in their own experience. They are customers so to speak, their local authorities are paying for them to be here – we want to give them the opportunity to advocate for themselves."
But not all requests can be met: one for a "large screen in every room" (including toilets) was ruled out for financial reasons, and pleas for a nation-wide esport FIFA competition to take place on sports day were also turned down due to the hefty work involved in organising such a contest.
"That's part of the 'learner voice' as well, being able to understand when you can't do something," Evans adds.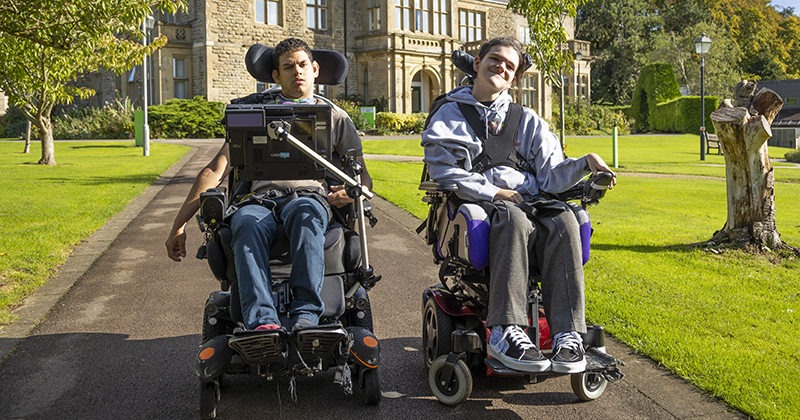 Parent power
It's not only the students but also their parents who are becoming activists on their offspring's behalf. Over a third of the applications National Star receives for places each year are turned down by local authorities. But increasingly, parents are fighting those decisions through the "inundated" SEND tribunals system, says the college's chief executive Lynette Barrett.
Some cases won't be heard until later this month (November) or even January next year for placements that were meant to start in September.
What this means is those young people whose parents have the "knowledge, understanding and financial means" have a "far better chance" of clinching college places.
Sweet is acutely aware of the injustice of this. "We see the ones with parents who learned to navigate the system through hell or high water. Often, those parents are labelled [by local authorities] as difficult."
She recalls one father who described the process of getting his daughter into National Star as being more traumatic than when his own father passed away. "He was told 'if she goes there that money could be used for the care of others, and that he was being very selfish'. But we don't know what happens to those young people who don't have champions like him."
Parents of current college learners are also joining forces through parent governor groups and pooling their resources to secure supported housing for their young adult children when they leave college.
National Star is also receiving an influx of extension requests for learners to remain there as students after the standard three years, due to concern over lack of services available to them in their family areas. But these extensions then take the places of prospective new learners, posing a difficult dilemma for college leaders.
One learner is now in his fifth year there while he awaits a new home to be found that can meet his complex medical needs. Another learner's extension request was turned down by their local authority, but their family appealed the decision. Due to backlogs, the tribunal is not scheduled to happen until April 2024 – by which point they will almost have finished their fourth year anyway.
The current students' union president, Laith, a second-year with cerebral palsy, currently lives with his girlfriend Hannah who he loves playing boccia with. It is unknown whether they will be able to live together after college, due to their medical complexities.
"They understand the challenges of being together," says Sweet.
The parents of those living away from home while they study also "learn how to stop being a parent 24/7 and become individuals again". But that can make the readjustment back to being a carer "hard" when their son or daughter returns.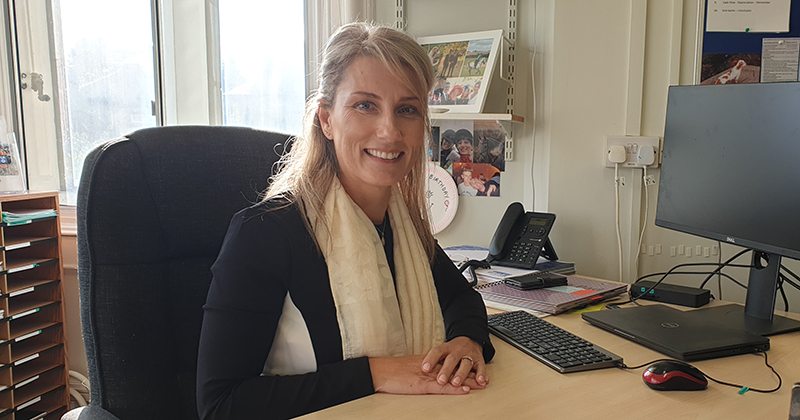 Long-term living
The college is filling in some of those gaps in suitable long-term provision itself by providing supported accommodation for 32 adults, on top of supporting its 236 students. Sweet claims National Star could fill that provision "ten times over," such is the demand.
Residents include 32-year-old Andy, who was left with a complex brain injury after being hit by a van aged 14. After attending the college for four years as a student, he moved into its Gloucester living provision.
But when his health deteriorated in 2020, Andy's local NHS integrated care board announced they were moving him back to a less expensive home in his family area – without consulting him. But Andy, who communicates by blinking his eyes, was "cognitively able to answer this question".
National Star supported Andy and his family to "remain where he wished to live", Sweet explains. "It was resolved. However, the distress and anguish this caused Andy and his parents during this time was almost unbearable."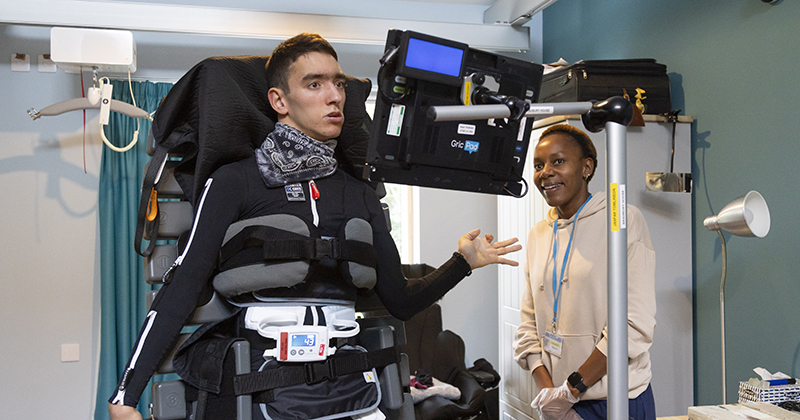 Tech tools
Back in the Ingram Discovery Rooms where Dan is dabbling with Alexa, assistant technologist Maizie Morgan explains how she will be demonstrating the tech to students' families in the hope they will pay to have it embedded into their accommodation.
Whereas specialist equipment can be "complicated" to use and costs around £10,000 per room, Alexa is simpler and only costs around £100. Morgan sees Alexa as an "extra tool" that makes most people "lazier, probably". But for students like Dan, it can "open up doors – literally!"
National Star also tries to get pricier equipment on loan in return for supplying companies with data on how their products are functioning.
Jaspar, 20, who has cerebral palsy and loves monster trucks, is normally wheelchair-bound. But today he's connected to a £6,100 milli suit (to help with muscle movement) the college has borrowed from the company that sells it, attached to a standing frame.
Spending all day in a wheelchair brings on muscle stiffness, but the suit sends electrodes that develop muscle tone. This enables Jaspar to reduce these symptoms without needing medication. It means he's able to stand and engage with me at eye level, which he appreciates.
Jasper says he finds it "incredibly frustrating" as a disabled person to feel like his voice "isn't being heard or understood".
"I just want to be treated with the same respect and consideration as anyone else."