One of the government's once-vaunted national colleges is being wound up – without ever opening, FE Week can reveal.
A notice to dissolve was posted on the National College for Onshore Oil and Gas (NCOOG) Companies House profile last week, seven years after it was originally announced.
Its former interim managing director Martin York said there was "no requirement" to proceed with the college following a government review into the industry.
"Its provision was dependent upon the UK government granting permission for the onshore oil and gas industry to extract shale gas via rock fracturing in order to proceed," York told FE Week in a joint comment with Blackpool and the Fylde College, which is where NCOOG was set to be based.
The government subsequently imposed a moratorium on fracking which "contributed to the industry decision that it no longer had a UK skills shortage and as such there was no requirement to proceed with the National College Onshore Oil and Gas".
More than £5 million of government capital funding had been earmarked for the college, but York claimed this was never drawn down.
The Department for Education said the college had received £429,000 in research funding since its inception.
A spokesperson for the department added that the energy industry and government focus had "changed since the initial proposals to establish the National College for Onshore Oil and Gas".
"Given the change of landscape, the DfE and Department for Business, Energy and Industrial Strategy felt it was unlikely that the industry would be seeking to train apprentices at the rate which was originally anticipated in the short term and we therefore were content with the college's proposals to dissolve its operations."
National colleges 'inefficient means' to meet industry need
News of NCOOG's abrupt collapse comes in the same week it was announced a second of the five national colleges had dissolved.
After facing insolvency, the flagship national college for HS2, now called the National College for Advanced Transport and Infrastructure (NCATI), has been closed by ministers and relaunched as a subsidiary of a university.
Similarly, the National College for Creative Industries (NCCI) dissolved and handed over its courses to a college and private training provider in February 2020 after years of surviving only on government bailouts.
Tens of millions of pounds have been pumped into the national colleges programme since government announced plans to open five of them in the 2015 spending review, which said they would "train an estimated 21,000 students by 2020 in industries central to the productivity agenda, such as digital and high-speed rail".
Tom Richmond, a former Department for Education special adviser turned director of think-tank EDSK, said: "The demise of yet another national college emphasises why top-down solutions to improving the skills system are always likely to struggle.
"New initiatives, new buildings and new equipment are often an expensive and inefficient way to meet the needs of different industry sectors, but the lack of policy memory among government departments and civil servants means that such mistakes are repeated with alarming regularity."
Richmond said the onus was now on the Institutes of Technology (IoT), providers of higher technical skills developed in collaboration between higher and further education providers, "to ensure they do not suffer the same fate".
Twelve IoTs based around England were given the go-ahead by the Department for Education in 2019, and a process is currently ongoing to approve another eight.
NCOOG already suffered delays
NCOOG was originally announced by sector representative body UK Onshore Oil and Gas, which York chairs, in 2014.
In April 2017, it was revealed the plans to launch the NCOOG had stalled, and its launch date of September that year had been pushed back.
In 2019, UK Onshore Oil and Gas told FE Week the college's further development was "on hold" while "greater clarity and progress by way of timing and the scale of production activities is ascertained".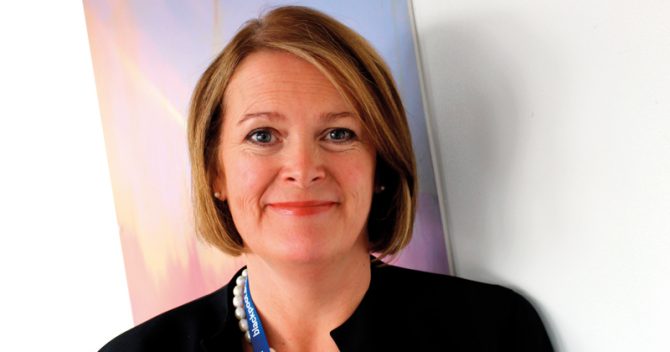 The college was to be based at Blackpool and the Fylde College, with principal Bev Robinson serving as one of the national college's directors.
Blackpool and the Fylde College has since put forward a bid to open an Institute of Technology.
Funding troubles have bedevilled the national colleges programme: NCATI had to take a £4.55 million bailout from the Department for Education to sign off its 2017/18 accounts and was placed in formal intervention in December 2019. It has now been reformed as a new institution, part of the University of Birmingham.
NCCI made it through 2017/18 as a "going concern" only thanks to a £600,000 bailout from the DfE, as FE Week reported in June.
It now licences its provision to South Essex College and Access Creative College.
The two remaining national colleges are Ada National College for Digital Skills, based in London and Manchester, and the National College for Nuclear, which is split between two hubs: one at Lakes College in Cumbria and another at Bridgwater & Taunton College.