A magistrate football fan and chartered surveyor has been announced as the new governors' chair at Guildford College Group.
John Denning  has been elected to the post and will take over from Stephen Caswell at the end of his term next month.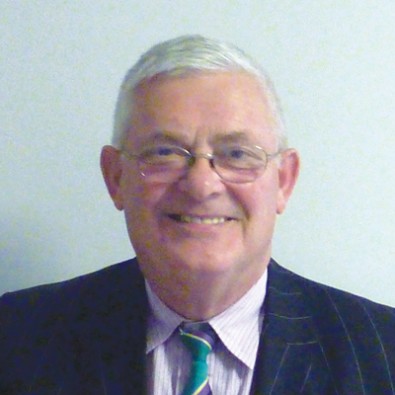 Mr Denning has been a college governor since March 2013 and is an experienced non-executive with local community and business knowledge.
He is an 11 years' retired chartered surveyor, but continues to play an active part in business.
He was previously managing director of Bass Leisure Retail and chief executive of the Voyager Pub Company, but is currently senior independent director and deputy chairman of the Royal Surrey County Hospital, and chair of the Retirement Lease Housing Association, based in Aldershot,
Grandfather-of-five Mr Denning is also a magistrate on the North Hampshire Bench, a board trustee of the Queen Elizabeth Foundation for Disabled People, based in Leatherhead, and a director of Aldershot Town Football Club.
Stephen Caswell, who has been chair of the Guildford College Group for the past six years, said: "I am confident that when I step down in March I will be leaving the college in John's very capable hands to build on our successes and continue the journey begun by the board and our new principal, Mike Potter."
The Guildford College Group includes Guildford College, Merrist Wood College and Farnham Sixth Form College.
Mr Potter CBE, principal and chief executive of the Guildford College Group, said: "The governors have set the college a medium term target of getting the college to outstanding, not only in Ofsted terms but also as an integral part of the communities which it serves.
"A lot of the groundwork has been undertaken but work still remains to be done. This seamless transition from Stephen to John will help us continue our journey towards this destination and the whole college and I would like to pay a special thank you to Stephen for his huge commitment and support over the past eight years".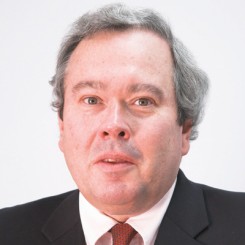 Mr Denning said: "I believe that with Mike at the helm, we have the capability of achieving our strategic objectives.
"The most important fundamental relationship in any successful organisation is that between the chief executive and chair, providing purpose and leadership.
"My main contribution will be to provide support and encouragement to Mike and his team for the benefit of our students.
"We will create a drive towards a greater sense of urgency and accountability through every level at the college, while preserving the values that have brought Stephen and the board success to date."
If you want to let us know of any new faces at the top of your college or training provider, please let us know by emailing news@feweek.co.uk