Three decades of service to FE will come to an end in August with the retirement of New College Stamford principal Andrew Patience.
He took the Lincolnshire college job in 2010 having moved from his deputy principal role at Bury College.
He had already spent 31 years in the sector and in his first year at New College Stamford he guided it to a grade two Ofsted inspection result.
It was to be the last of 62-year-old Mr Patience's Ofsted inspection experiences as he looks forward to spending more time with his family and walking his dog in retirement.
"I've enjoyed being principal at New College Stamford and am very proud of the achievements during my time here," he said.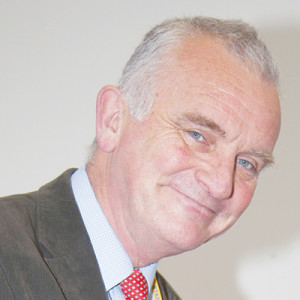 "The commitment and dedication of the staff, coupled with the enthusiasm and motivation of our students, has helped us develop and grow, providing the people of Stamford and surrounding areas greater access to a wide range of education opportunities right on their doorstep.
"This really is a lovely college, which I am sure will continue to flourish, and I wish all the students and staff every success in the future."
Pat Terrey, college governors' chair, said: "Andrew's leadership as principal has made a significant impact on the success of New College Stamford.
"Not only have we have seen an increase in student numbers, but our performance table success has been exceptional, and the students and staff have benefited from many physical changes within the college that have led to an improved learning and working environment."
Recruitment is currently under way to find a replacement principal for September.
Meanwhile, Jon O'Boyle has been appointed operations director at Oxfordshire-based Qube learning.
He is a former apprentice chef who completed his training at Rotherham College of Arts & Technology, rising up through the kitchen ranks from commis chef in 1992 to head chef in 1996 at just 24 years old.
He began working alongside local training provider Spring Skills (formerly Link Training) employing YTS learners into his own kitchen graduate programme.
He joined Spring Skills in 2000, embarking on a new career as a training consultant and then moving from internal verifier, operations manager and, more recently, Northern regional director.
He said: "I am immensely proud of my background in training and worked-based learning and am very much looking forward to the challenge ahead with Qube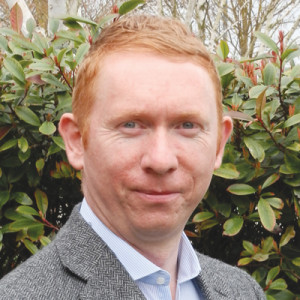 learning.
"My operational background and experience working with a national training provider have given me the knowledge and confidence to be able to support, coach and develop staff and to take up this opportunity to influence the direction of a very innovative and forward thinking business from the top down."
Debbie Gardiner, Qube chief executive, said: "I'm very excited to welcome Jon into the business. Jon brings a raft of experience from his previous roles and a new dynamic to the senior management team."