College principals are in uproar over being excluded from yet another government fund because they are stuck with a poor Ofsted grade, with no way to improve.
Last week, the Department for Education revealed grade three colleges would not be eligible for the new £18 million Growth Fund to expand provision of higher technical qualifications (HTQs) at levels 4 and 5.
Yet universities and other higher education institutions, either not in scope for an Ofsted inspection or that have not yet received one, are free to apply.
FE Week analysis shows that scores of colleges have waited longer than the normal maximum of 30 months for reinspection following a grade three report.
Full inspections have been called off since March 2020, owing to the pandemic, so providers cannot improve their grades until they resume in September.
Using Ofsted grades 'not a fair way of levelling up'
NCG, one of the largest college groups in the country, has waited 37 months to be re-inspected after being rated 'requires improvement' in June 2018.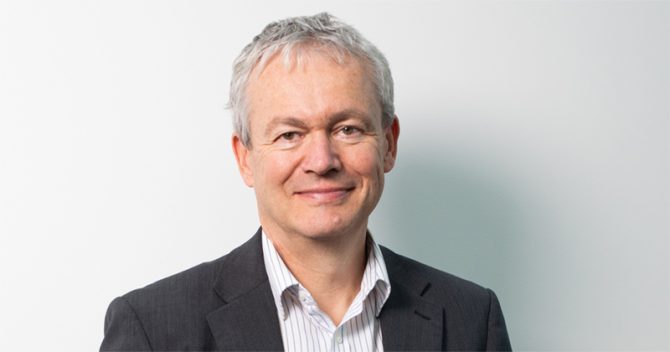 Deputy chief executive Chris Payne told FE Week he finds the use of Ofsted grades in the criteria "increasingly frustrating".
He warned it will "unfairly exclude whole geographies, resulting in large numbers of students being unable to access and benefit from the development or capital support. This cannot be a fair way of implementing a levelling-up agenda across education."
Bradford College, which has waited 44 months since receiving a grade three in November 2017, highlighted how 'outstanding' providers had often gone much longer without inspection, yet they are eligible for all pots of funding.
Ofsted inspection data shows some colleges' 'outstanding' grades go back as far as 2008.
Writing for FE Week, principal Chris Webb said Bradford College had been "stuck in limbo" for over a year now, and waiting until full inspections restart means "the college will have missed out on another year of opportunities.
"What chance does the college have of positioning itself as a college for the future, when it is held back by its past?"
Penny Wycherley, interim principal of Highbury College, which has waited 38 months, said it was "regrettable" the DfE does not recognise the difficulties this gives communities.
She said her college is experiencing "significant growth" in learner numbers, so would welcome funding to meet the needs of deprived areas with low achievement at levels 4 and 5.
Association of Colleges deputy chief executive Julian Gravatt called the investment "very welcome," but said it is "strange" the DfE is using old Ofsted ratings as an eligibility requirement when they are not the relevant body for HTQs such as Higher Nationals or foundation degrees.
Universities to be excluded from HTQ fund due to apprenticeship grades
Three universities that have been handed a grade three by Ofsted for their apprenticeship provision – Sheffield Hallam, Staffordshire, and Suffolk – would also be unable to apply for the funding, despite the grade concerning a different area of provision to HTQs.
Staffordshire University said they are "currently seeking clarification on criteria for the Growth Fund".
University Vocational Awards Council chief executive Adrian Anderson said this "raises some issues as some institutions have limited amounts of apprenticeship provision, yet level 4 and level 5 might be particularly important to their locality".
Independent training providers will be eligible to apply, and chief executive of the Association of Employment and Learning Providers Jane Hickie said it is not "always easy for the authorities to strike the right balance between a wide geographical spread of providers and ensuring that all learners are receiving education that is judged to be at least 'good'".
But she wants the restriction kept under review if lockdown does not end next month.
DfE says criteria to do with tight time window
The Department for Education failed to justify why it was including Ofsted grades in the criteria for the fund when approached by FE Week.
A spokesperson said that as providers need to spend the funding by March 2022, "we welcome applications from providers in a strong position to meet the aims and objectives of the fund and deliver value for the taxpayer".
An Ofsted spokesperson said it would not be appropriate to comment on how their grades are used.
Restricting applications for investment funding by using Ofsted grade is not new for the DfE: the first three waves of T Levels providers had to be 'good' or 'outstanding', as did colleges involved in the first two waves of the institutes of technology.
Guidance from January for the Further Education Capital Transformation Fund said providers applying for money to expand their campuses had to be 'outstanding'.