A college is selling one of its only two campuses to repay debt after being warned it could "face insolvency".
Coventry College will lose its hospitality and catering provision and put 23 jobs at risk under plans to close its Henley campus by the end of August. All remaining courses and the "majority" of staff will transfer to its city campus two miles away.
Principal Carol Thomas said the sale was "in order to generate revenue" and create a "financially stable further education college which is fit for the future".
Coventry College's 2018-19 accounts, show that it breached the conditions of a loan from Barclays Bank, meaning the full balance of the loan – £9.4 million – was due within one year.
The college scrambled to refinance that loan by August 2020, with an FE Commissioner report from a visit in March last year warning if the college could not reach an agreement with the bank, it would have to meet its loan obligations and without government or other third-party support, that "will not be possible and will leave the college facing insolvency".
The college told FE Week the loan has been extended from the August repayment date, and "expects to be cash generative after loan repayments in this financial year".
A spokesperson said there are therefore currently "no solvency issues", but confirmed the sale of Henley was to help repay debt.
The college said it had looked at refurbishing the former Henley College site, which has been running since 1964 and merged with City College Coventry to form Coventry College in 2017, but concluded that "is not possible as it would require significant financial investment".
Coventry College received £1 million in capital investment from the government earlier this year. The board had explored further "funding options" with government education agencies, but this did not materialise.
The Henley campus was said to be "under-utilised" and in "a poor state of repair with ineffective and inconsistent quality of digital access," so moving to one campus means all the college's capital funding can go towards "the development of one modern further education campus," Thomas said.
Local Labour MP Colleen Fletcher is protesting the Henley closure. She has written to education secretary Gavin Williamson to say she is "concerned this decision was in-part predicated on government failing to offer an appropriate level of financial support".
"This example in Coventry may well be being repeated up and down the country," she added.
"While I of course understand why colleges may wish to amalgamate, I am concerned that this may well represent a loss of opportunities for many."
This is the latest bump in the road for Coventry College. It was rated 'inadequate' by Ofsted in 2015 before achieving two consecutive 'requires improvement' grades in 2016 and 2019.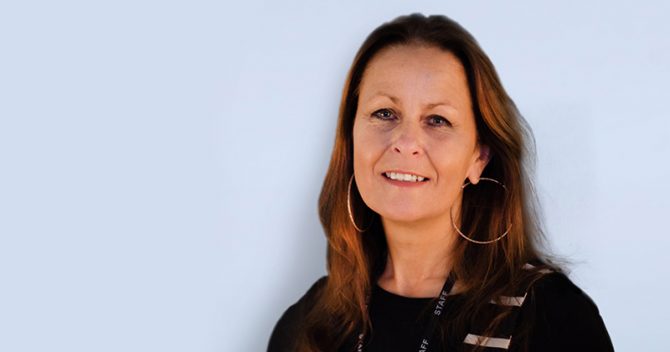 Thomas took over last August, following a string of short-term leaders over the previous five years, and told FE Week in September the latest grade three had meant staff had: "Lost heart, they've lost passion, and they've lost confidence in their own ability."
Coventry College is planning to move most of Henley's provision, including courses in sport and public services, to its city campus at the end of the academic year, so no course is interrupted mid-term.
Aside from the fewer than 80 catering and hospitality learners, the decision will affect around 30 per cent of the college's learners.
Alternative providers were being discussed for the hospitality and catering learners, the college added, but no names were provided to FE Week.
Of the 23 staff at risk of losing their jobs due to the move, six are full-time and the college says it is working with all of them to find new employment.
The college ran two staffing restructures last year, leading to 33 staff taking voluntary redundancy.
Fletcher is set to meet with the college about the closure, where she said she will raise concerns about losing provision from the Henley site.
Members of parliament protesting the ending of provision at their local campuses has become a common occurrence recently, as colleges seek to offload estates to balance their books.
Just last week FE Week reported on how a group of Cumbrian MPs, Conservative and Liberal Democrat, had written to Boris Johnson, asking for his support to save the county's Newton Rigg College from closure. Similar situations occurred when site sales were announced for Cornwall College Group, RNN Group, and Warwickshire College Group.
Pictured top: Coventry College's Henley campus