An 'outstanding' training provider is facing a significant challenge to survive after it was only awarded a fraction of the funding it said it needed from the non-levy tender debacle.
Haddon Training, a private provider based in Wiltshire, has been delivering work-based training in equine, animal care and business services for over 20 years, but will now have to look outside of direct ESFA funding to keep its doors open.
It needed £2.4 million from the government to train apprentices with small employers between January 2018 and March 2019, but said it had been capped at £1.5 million because its historic apprenticeship starts delivery was at or below that amount for 2015/16.
The provider was forced to tender for that £1.5 million, but was awarded just £832,000 – two thirds less than the £2.4 million it originally required.
As a result, it is at a "significant risk", according to David Grant, the chief operating officer for the firm that usually teaches around 650 apprentices every year.
"We have run this through our budgets, and by July 2018 our number of apprentices will drop from 650 to 160," he told FE Week.
"We will make a loss of £243,000 this year and unless we can find another source of income, will most likely close."
Mr Grant said Haddon Training was already struggling after funding for frameworks for their largest programme, equine, was reduced by half in May, even though there were "no new apprenticeship standards to move to".
Seven months on, the standards for equine are still not live and they look unlikely to be available until next May.
"This has naturally had a significant impact on our finances and as a small provider, cash flow. We have however survived the storm," he said.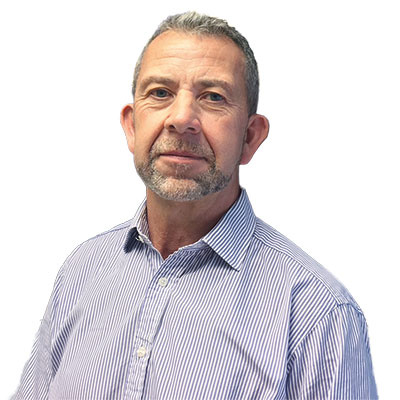 But he fears this non-levy allocation could be a funding cut too far.
"I do not understand the ESFA's or governments logic," said managing director Chris Hewlett.
"We work in a sector where there are no levy-paying employers, we enrol 540 16- to 18-year-olds every year, a priority age group, and are a high-quality, grade one training provider.
"Why does the government not value small, quality training providers and want to make our lives so very difficult and push us towards administration? Surely we are contributing to the government's target of three million apprenticeship starts?" he asked in exasperation.
A Department for Education spokesperson said it was unable to comment on the non-levy tender as it was still a "live procurement".
Haddon Training will not be the only provider to be hit hard by the outcome of the process.
Results for the £650 million procurement, for which apprenticeships minister Anne Milton previously apologised, after its aborted first attempt and delays to the second, were finally released last Thursday (December 7) by the ESFA.
FE Week launched a survey immediately after the release, to encourage providers to tell us their outcomes, and we were able to work out the proportion of non-levy funding awarded by age and region (see table).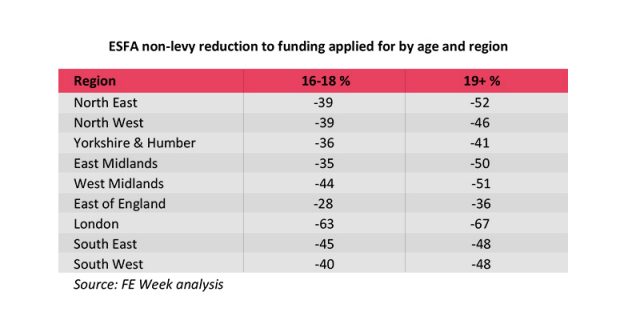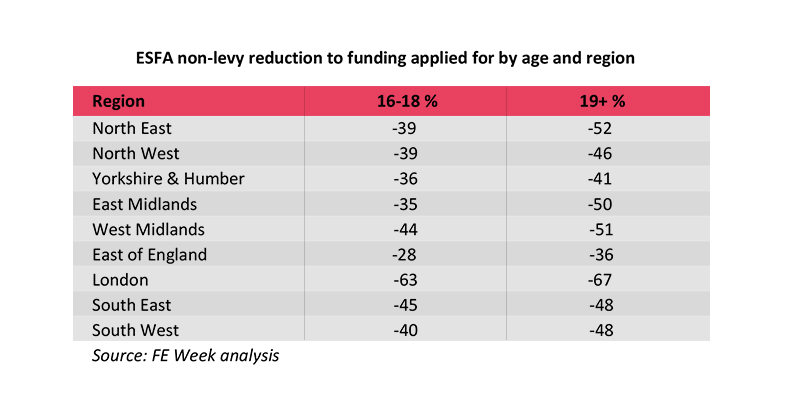 Our analysis shows that London has been worst hit; providers from the capital have generally only received a third of what they applied for.
At the other end of the spectrum, providers in the east of England came out on top, and were awarded nearly two thirds of the values of their bids. These variations came about as the ESFA attempted to manage demand across the country.
You can fill in FE Week's survey telling us about your experience here.