The volume of subcontracted training will be capped at 25 per cent for providers from next year – but plans for a further phased reduction beyond this amount have been binned.
However, providers will be allowed to submit a request to be exempt from the cap.
Further details about reforms to FE subcontracting were published today by the Education and Skills Funding Agency following its consultation outcome published in June.
Many of the measures have stayed the same, but there are some important clarifications.
The most significant for providers will be the ESFA's decision to introduce a straight 25 per cent cap on subcontracted provision from 2022/23.
The agency's consultation had proposed that the cap should be further reduced to 17.5 per cent in the following year and then to 10 per cent the year after.
But most respondents disagreed with the proposal and the agency then set off to further evaluate the "right threshold".
Today's updated guidance said: "By 2022 to 2023, we do not expect any provider (excluding local authorities and European Social Fund provision) to be subcontracting 25 per cent or more of their provision unless they have written permission from us to do so."
There is no further detail about which providers would qualify to be exempt from the cap.
The ESFA previously asked all providers to produce a plan during the 2020 autumn term setting out how they will achieve a reduction in their volume of subcontracted activity over the next three academic years
For providers who are currently subcontracting 25 per cent or more of their provision, the ESFA said it will conduct a "targeted exercise, writing to providers to request a copy of their reduction plan (if we do not receive an exemption case) to inform the progress that providers have made in their plans for a reduction across the three years".
Another key change announced today is that the adult education budget has been removed from the agency's proposal for prior approval for whole programme subcontracting.
The ESFA's consultation had proposed to introduce "stricter controls on the circumstances in which the whole of a learner's programme could be subcontracted, and providers will be required to obtain agreement from the ESFA before doing so".
This rule will now only be introduced for students whose whole programme of 16 to 19 provision is subcontracted from 2021/22.
The agency said it concluded that introducing "such a requirement for AEB programmes above a specified length is not practical and we will not be proceeding with this".
We are not prohibiting or banning all subcontracting
ESFA chief executive Eileen Milner embarked on a major review of subcontracting in 2019, expressing concerns about the "continued rise" in cases of fraud linked to subcontracting arrangements managed by agency.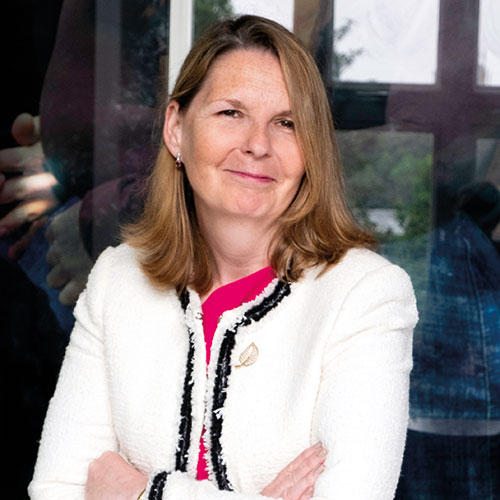 The ESFA has since announced a series of measures it will take to "significantly" reduce subcontracting in FE over the next three years.
In publishing the additional detail about the measures today, the agency made clear they are not "prohibiting or banning" all subcontracting.
"Where it is done well, for the right reasons, and properly overseen, it can enhance the learner experience and add value," they added.
Association of Employment and Learning Providers chief policy officer Simon Ashworth welcomed today's changes.
"The adult education budget not being included in the whole programme subcontracting proposal is a common sense approach," he said.
"Jointly delivering qualifications and joint delivery of training programmes are two very different beasts, and the exclusion should be welcomed.
"On the cap, we've moved away from the blunt and arbitrary phased reduction over three years as first muted, which is a positive change. The ESFA is now proposing a threshold of 25 per cent, but it will helpfully allow providers to submit for an exemption."