Irrespective of the scale of the educational institution, there's always a case for improving efficiencies and delivering more effective learning infrastructure. To thrive in the next normal, the parameters of innovation will need to be reimagined for educational institutions across the board. Thankfully, they can lean on the experts to help fine-tune and enhance their digital transformation efforts, while keeping an open mind in terms of where this pursuit of innovation can take their programmes. 
Out of necessity, the steady march towards digital-led educational solutions has now become an unrelenting race, as dated programs and the associated inefficiencies are forcing educational institutions to innovate at pace. Luckily, advances in EdTech have crystalised at a most opportune time, presenting major opportunities for enhanced learning experiences that are accessible 24/7, easily deployable, and customisable. The latest innovations are enabling quicker connections, more flexible routines, higher levels of learner independence and more effective remote training. 
In this author's opinion, and based on prevailing sentiments of key stakeholders in the education space, legacy solutions aren't up to the task. Forewarning: it's time for an unvarnished assessment of current offerings. We've seen the 'Traditional Brands' fall behind due to poor learner experience, poor support systems and antiquated technology – resting on laurels, out-paced and out-thought, and now, out-delivered.
Charting this new path forward
Face-to-face training has been the norm for many years, and while this environment will endure post-pandemic, it will undoubtedly be bolstered by robust digital infrastructure and more scalable online learning solutions. A large percentage of today's workforce were born in the digital age, which means they're more focused on user engagement, and less concerned with upholding the status quo of legacy brands. Simply put, sub-par solutions will not resonate with today's digital-savvy learner.
NOCN's strategic five-year partnership with Olive Group is geared towards making breakthrough innovation accessible to large swathes of learners across the UK and globally, with a best-in-class virtual learning platform. The signature initiative of this partnership is the vLearn platform – a customisable, easy-to-use Virtual Learning Environment built to empower tutors and learners by utilising cutting-edge technology.
The first phase of NOCN's partnership with Olive Group, announced in December of last year, was designed to provide market-leading virtual support materials tailored for apprentices across some of the most popular Apprenticeship Standards in the UK. It used to be enough to hold a trades certificate to get out on site, but today, that simply won't suffice. What's required is modern qualifications, a smart Jobcard and access to digital platforms, and at NOCN Group, you can get all of this under one roof. At NOCN Group we offer all levels of qualifications, all levels of bespoke accreditation and all levels of apprenticeships. 
Following a very successful phase one, we are extending the reach of vLearn ten-fold. For phase two, the platform will be rolled out to the wider NOCN Group as the first part of a 5-year project to deliver unrivalled digital support to customers, boosting the delivery of qualifications, virtual classroom and one-to-many online exam proctoring. This means vLearn will be available to all NOCN Group Training Centres, the first clients onboard is one of the U.K Leading Education Providers, Newcastle College Group and NHS Trust.
With vLearn, NOCN and Olive Group are focused on providing clients with the technology to dramatically pivot from the mediocrity of outdated delivery models. We're also equipped to scale our partner organisations with emerging technologies and high-end interactive digital content. An Enhanced Learning Experience (ELX) is no longer a 'nice to have,' it is intrinsically linked to the success of any Training Organisation in today's market.
The scale and breadth of Olive Group's network and unrivalled technological prowess will play a central role in maximising the potential impact of vLearn. Together, we will work to extend the reach of tutor support for qualifications and bespoke accreditation, assessment materials and mock examination content, as well as 100's of ready-to-go digital-learning courses. Our strategic partnership with Olive Group represents a confluence of market-leading technology with specialists in accreditation – all in the name of improving the accessibility of innovative EdTech solutions. We also recognise the pertinent need for this type of solution and pent-up market demand, and we are proud to work alongside Olive Group in charting a new path forward for learners.
NOCN's expansive catalogue of course material includes STEM, business admin, construction and financial services, meaning the scope of our work with Olive Group will be substantial. NOCN's Skills for Life and employability qualifications are providing much needed support to learners who want to advance their career prospects and pursue new opportunities during this period of flux – a vision Olive Group is firmly aligned with. Given our group's clear synergies, we are excited to immediately start delivering tangible benefits to learners across the educational spectrum.
Innovative new tools, if leveraged correctly, can transform the manner in which learners engage with their curricula, and each other, while accommodating unprecedented levels of collaboration and seamless assessment. Automation, Machine Learning, Artificial Intelligence, ChatBots – these are the new strands of focus for digitally equipped educational institutions.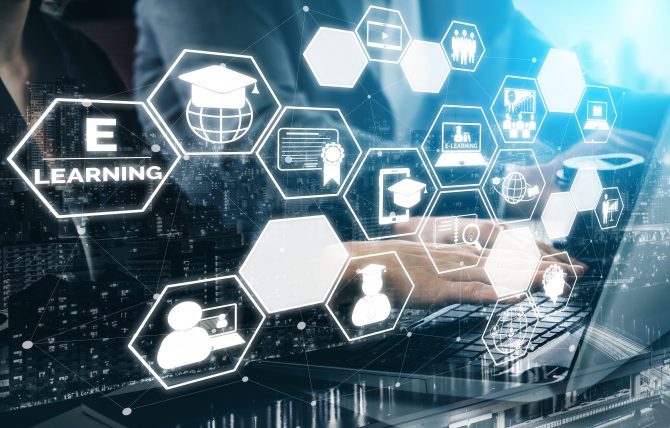 vLearn: A timely solution
The timing of this partnership is also noteworthy, particularly after a year of on-off remote learning, during which some of the inherent challenges have been thrust into focus. The wider system is calling out for a purpose-built solution that addresses the prevalent challenges, while alleviating the tech burden on education providers and their students. vLearn has all-inclusive features including Virtual Classroom, Learning Management System (LMS), Content Curation, Assessments, Data/MI, as well as a modern user interface and intuitive content curation framework to ensure content is being presented to learners in the most effective way possible. 
Think about it for a second – how do people consume content or experiences in the digital world today? Does that tally with the 'traditional' EdTech solutions? Not only does it not tally, the chasm between expectation and reality is wide. With vLearn, we wanted to design a purpose-built learning experience that is familiar to the digital natives, the swipers, scrollers, and touch screen aficionados. If you look at platforms like Spotify, Netflix, Amazon, Tiktok, and YouTube there is a framework that caters to these consumers. It's about time they had an educational equivalent.
With vLearn, students and tutors can interact seamlessly with interactive whiteboards and screensharing, project work can be initiated in breakout rooms, and assessments can be carried out securely and efficiently. vLearn can be easily deployed by educational institutions with expansive curricula, or enterprises with bespoke training material. Businesses can also leverage vLearn to onboard new staff with training modules, deliver existing courses online, or develop new material for the upskilling of current staff.
Having trained more than two million people across the world with digital learning content in 27 languages, Olive Group is well positioned to drive innovative solutions forward, and we're proud to be working alongside the Olive team on this shared mission. By taking the best of accreditation, and combining that with the best of digital, tutors and learners can thrive in a hybrid model of education delivery in 2021 and beyond.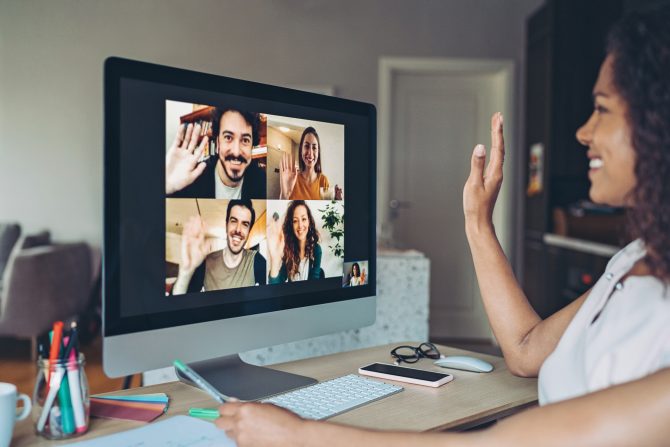 Re-defining the EdTech landscape
For innovation to truly catch on, it needs to be informed by evolving consumer trends. Unlike some of our competitors, NOCN Group and Olive Group have our fingers on the pulse of what prospective learners are looking for, and we are guided by their perspective. Accommodating changing tastes involves abandoning the siloed thinking that has, for too long, placed a glass ceiling over EdTech innovation.
vLearn makes that experience as intuitive as possible, such as, easy onboarding, two-way tutor and learner instant communication, and state of the art, bite-size digital learning material. In today's boundless content landscape, material needs to be direct, succinct, and concise. In other words, get to the point. Additionally, vLearn can easily interface with existing platforms such as 'MS Teams' to create and access the Virtual Learning Environment efficiently. vLearn creates an intuitive, personalised enhanced learning experience, and you don't need to be ultra-proficient with tech to make the transition.
If your educational institute has aspirations to pursue international partnerships, we have you covered as well. At NOCN Group, we work with centres in 30 different countries across the globe.
As the global community continues to grapple with the many challenges brought on by the pandemic, the case for extending the accessibility of education has never been stronger. While there is light at the end of the tunnel with regards to the vaccine rollout, the crisis has put an immense strain on the educational pursuits of learners across every realm of study. This extends to workers engaging in upskilling courses, professionals pursuing reskilling programs, college students getting to grips with online curricula, or school goers learning over video calls.
There is a very real and present opportunity for institutions to pursue innovative EdTech solutions with vigour, and to take an active role in shaping the future educational landscape. This new landscape will be redefined by automated processes, dynamic deployments of Artificial Intelligence and Machine Learning, and a more seamless, user-centric experience. We look forward to disrupting mediocrity with Enhanced Learner Experiences – For Business, For Learning, For Life.
Contact your NOCN Group Business Development Manager at business-enquiries@nocn.org.uk to become a part of the vLearn experience.