The Chartered Institution for Further Education has been left with no employees after its CEO quietly stood down in December.
FE Week had been attempting without success to contact the CIFE for several weeks concerning their 2017-18 annual report and accounts, which remain unpublished.
Speaking to FE Week this morning, Dan Wright said there are no longer any employees and that he has been acting as an adviser on a voluntary basis since his departure. The CIFE will continue under the stewardship of the council members.
The future of the institution has early this year been left in doubt after the Department for Education said it would no longer financially support it.
The CIFE, which was conceived in 2012 and has so far received £1.5 million in subsidies, received one final payment at the end of January and has since been on its own.
A statement released just before Christmas said that an "increase in membership and remodelling of our infrastructure enables the institution to stand free of government funding".
"We expect membership to grow as we use our voice independently", it said at the time.
According to its website, the CIFE currently has 12 members, far fewer than the 80 Wright previously said it would need to be "completely free" of government subsidy.
FE Week reported last September that the CIFE had received £430,000 from the DfE in 2017-18 under their grant funding agreement.
This was on top of the £1 million it had already received since its conception, as revealed by an FE Week freedom of information request last January.
The institution was the brainchild of the former skills minister John Hayes, and was created to get high-achieving FE providers a royal seal of approval. It took three years for it to be finally granted its royal charter, and it began accepting applications in November 2015.
Colleges and training providers must be rated grade one or two by Ofsted to apply, and also meet the institution's quality standards.
The annual subscription fee for members who have achieved chartered status is £5,000, but for interested parties there is also a £3,000 non-refundable fee to have an application reviewed in the first place.
List of CIFE council members: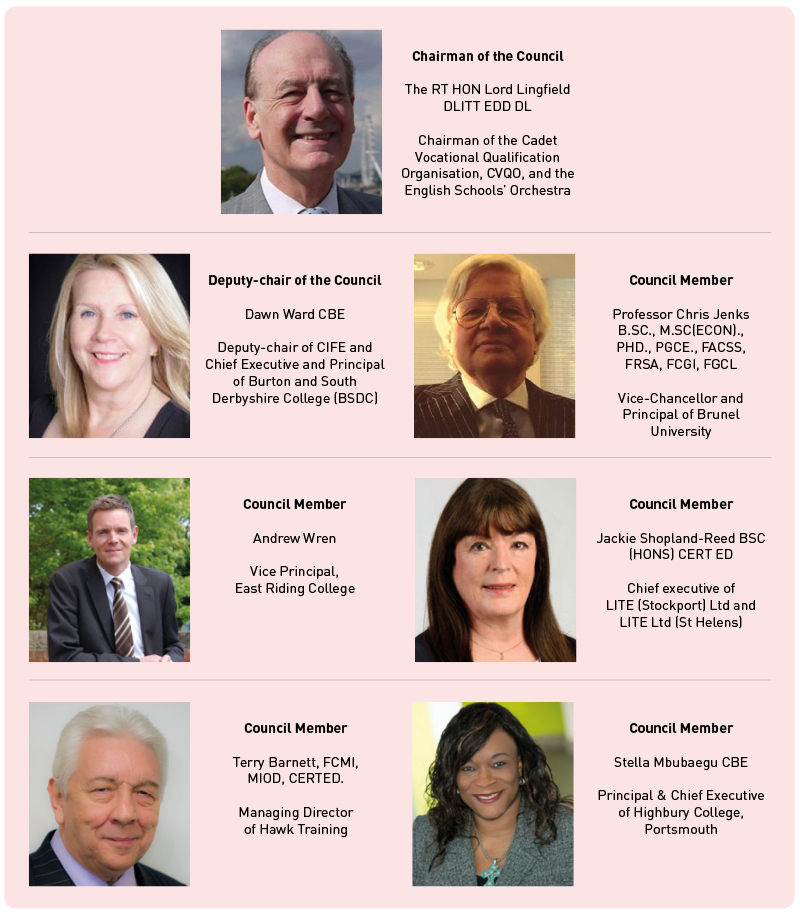 Picture: Happier times in 2016 for the Chartered Institute of FE members at their inaugural admissions ceremony in the House of Lords.