If you had a serious accident and your life was suddenly in the hands of a young NHS doctor, you'd probably want to know they'd had the most extensive training possible. That is why the government has taken a cautious approach to rolling out the country's first medical doctor degree apprenticeships: the stakes are high if they get it wrong.
Around £10 million of government funding has just been confirmed for the first 200 medical degree apprentices to train as doctors over the next two years, marking what ministers claim is a vital step in making careers in medicine more accessible.
After all, it currently takes up to 15 years of training to become a fully qualified specialist doctor, including five years at medical school at a cost of up to £50,000 a year in fees. NHS bursaries only cover up to £2,643 a year of that (£3,191 in London).
Little surprise then that only about 4 per cent of doctors come from working class backgrounds.
However there are suspicions within the NHS that cost cutting, rather than improving access, is the real motive behind the apprenticeship pilot.
Some doctors believe a better way of opening the professions to the less affluent, and of easing NHS pressures, would be to boost bursaries and provide more places within oversubscribed medical schools.
In the latest round of medical school applications, just 16 per cent of applicants to medicine or dentistry were offered one of the 7,500 places available – down from 20 per cent in 2021.
Flexible learning
It is thought that there are no medical colleges in the world – and certainly none in the UK – offering part time courses to become a doctor. The apprenticeships are designed to take about five years – the same as a standard undergraduate medical degree – but, crucially, NHS teaching hospital providers will be able to offer the apprenticeship programmes part-time over more years, allowing for flexible learning.
NHS Employers believes the apprenticeship may suit those with clinical experience who are "now ready for the next step to becoming a doctor". For graduate entry apprentices who already have experience in the field, the course could be shorter. That could include midwives and nurses, says Arundi Mahendran, director of the Institute of Health Studies Education at Queen Mary University of London.
Professor John Alcolado, executive dean of medicine at Chester Medical School, says that with so many medical students already working throughout their degrees – more than three quarters (75.7%) according to the latest British Medical Association survey of medical students – "it is already possible to earn while you learn on a traditional course and have the flexibility to work for you, doing what you want and what suits you".
And those student jobs are not just in bars or supermarkets; the BMA found nearly half (45 per cent) of first year students surveyed had worked in a paid position in the NHS, with a further 12 per cent volunteering in the service.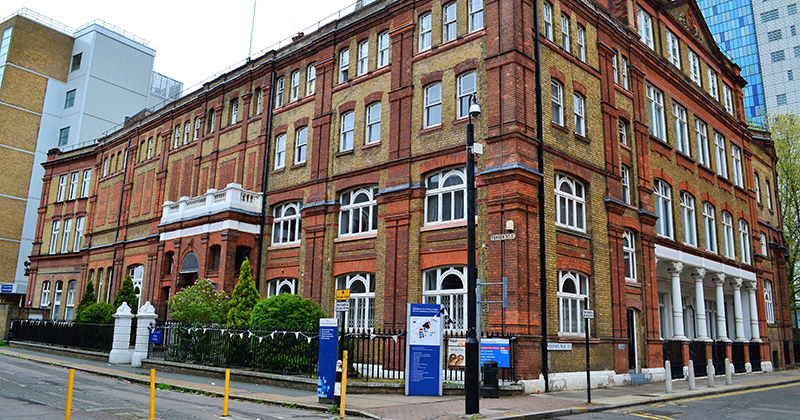 Funding fears
Up to £50,000 will be made available to employers for each apprentice, with an upper limit of £27,000 of government apprenticeship funding to support delivery. But there are doubts as to whether that will be enough to sustain the model.
Alcolado, who also sat on the national implementation group for the apprenticeship, believes the model makes it "significantly cheaper" for the government to train more doctors, and "there is concern this is just a way of getting more doctors for less money".
"There is nothing wrong with that if it works, but it would be more honest to say that is the driving force, rather than say it's about widening participation – there is no evidence it will do that."
One medical school currently exploring apprenticeships is Queen Mary University of London. The director of its Institute of Health Sciences Education, Arundi Mahendran, says medical schools are cautious about adopting the model because "it's very complicated, and very costly to train a doctor".
"The apprenticeship levy offers a much smaller amount of money to train somebody, so trusts and medical schools have to work out how to make the model work," she says.
Alcolado says the apprenticeships do provide some financial benefit to employers as it gives them the ability to get back some of the apprenticeship levy they are charged – "but overall it massively cuts resources for clinical placement tariff".
Alcolado also believes apprenticeships represent a "fundamental shift in the status quo" when it comes to trainee responsibility.
At present, medical students are students of the university, which contracts out the clinical placements to NHS placement providers in return for payment of around £30,000 per student each year. But the apprenticeship model "turns this around," with the student being an employee and the NHS trust contracting out their academic studies to a medical school.
"It's about which direction the money flows…it's just that there is a lot less of it for apprenticeships," he says.
Prof Alison Leary, chair of Healthcare and Workforce Modelling, London South Bank University, echoes these sentiments. She is concerned the doctor apprenticeship could create a "second tier workforce" as employers have to "backfill highly knowledge intensive occupations – you can't do it on day release".
"Employers have to pay the salary of the apprentice and also employ someone when the apprentice is not there," she says.
While employers can draw on the apprenticeship levy, Leary is hearing from them that "it does not meet the costs".
"It's essentially ideological and pushing more [costs] onto students and employers," she argues.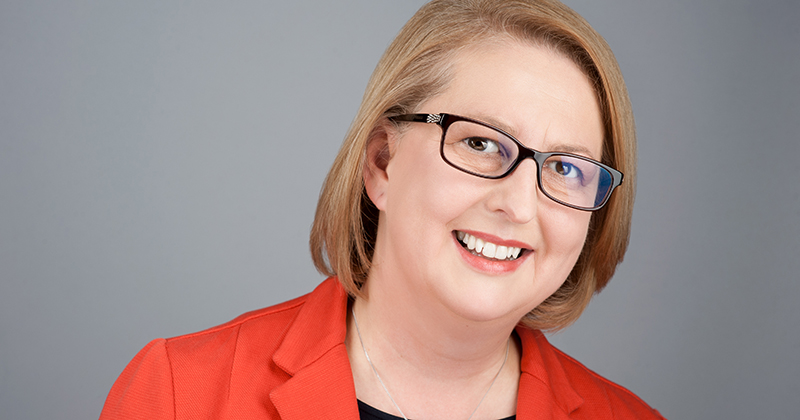 Plugging the gap as doctors quit
It is also hoped the apprenticeships, set to start in September 2023, will help stem the exodus of doctors leaving the NHS; a recent survey by the British Medical Association found four in 10 junior doctors are actively planning to quit as soon as they can find another job.
The BMA is also warning that 13 per cent of secondary care doctors and 18 per cent of GPs are reaching minimum retirement age in the next one to 10 years, meaning a loss of over 25,000 doctors.
But the BMA does not believe the solution lies in creating apprenticeships. It is calling on the government to instead increase medical school foundation programmes and specialty training places, as well as to expand training centres.
Raymond Effah, and Lara Akinnawonu. co-chairs of its medical students committee, believe the medical education system and those running it are "currently overstretched, with clinical placements often overcrowded".
"It is therefore difficult to see the justification in using £10 million to support an alternative unproven medical education route."
Will apprenticeship really widen accessibility?
Health Education England said last year that doctor apprenticeships "could make the profession more accessible, more diverse and more representative of local communities".
Medicine is already a diverse workforce in terms of ethnicity and gender; 44 per cent of NHS medical staff are non-white, and 47 per cent of registered doctors are female according to the latest government data.
And a handful of UK universities currently already provide access courses for school leavers to widen participation.
There is evidence that the high cost of medical school fees over several years makes it harder for less well-off students to complete their courses; the recent BMA survey found 44 per cent of medical student respondents said they were likely to run out of money before the end of the academic year. Less than a third (31 per cent) felt their tuition fees represented value for money, and 5 per cent were planning on leaving their course in next 12 months.
Evidence from existing degree apprenticeships suggests the take-up is more from middle class than deprived communities. A report published in December by the Sutton Trust, social mobility charity, found only five per cent of those starting degree apprenticeships in any subject in 2020/21 were from lower income areas, compared with 6.7 per cent of those going to university.
Effah and Akinnawonu believe there is "little evidence" to support the assertion the apprenticeship will widen participation, "while there are a number of proven methods of supporting students into and through traditional medical degrees".
And Leary points out that widening access to medicine "isn't just about medical school".
She says "people from modest socio economic backgrounds remain disadvantaged even on qualification", and blames this on factors such as low junior doctor pay, and the cost of post graduate exams.
The roll out
After nursing degree apprenticeships were introduced in 2017, they were generally perceived as having been a success– by May 2022, more than 6,000 students had enrolled.
Six other apprenticeships in health-related fields have been launched since May 2021, including most recently optical assistant, mortuary technician and peer worker at level 3, and medical statistician which, like the doctor apprenticeship, sits at level 7.
Doctor apprenticeships were first proposed in February 2021, with employers and medical schools working with Health Education England (HEE) since then to thrash out a format.
Like with any apprenticeship, the trainee doctors will have to spend time in off the job training. Alcolado claims the doctor apprenticeship would have to be "very different" to what "most people would recognise" as an apprenticeship, with "more like four days at university and one day working for an employer" rather than being more workplace focused.
However, Mahendran says her team is "in discussions with trusts" to see if there is "flexibility around off the job requirements, and if more time is spent on the job, what that would look like".
Because doctor apprentices will be able to progress without having to leave their healthcare employment, Professor Liz Hughes, medical director for undergraduate education at HEE, believes this will provide them with "the security of a job while fulfilling their potential".
But Alcolado sees this as a potential downside, as it "risks constraining students to work for a single employer".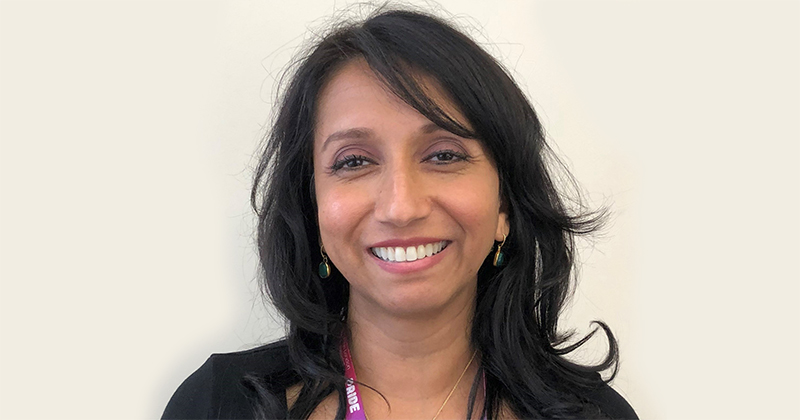 Will medical schools be keen to embrace the model?
Doubts are being raised over how willing medical schools are to embrace the current model; Leary says she is "unsure", as medicine courses are "still oversubscribed".
Mahendran explained how the challenge for medical schools is that their course curriculum has to be redesigned to enable apprentices to obtain the knowledge and skills they need, while also fitting studies around their jobs.
But while Mahendran has reservations, she feels the apprenticeships model is "definitely the future" for healthcare. "If you can widen access to medicine that can only be a great thing," she added.