The southeast retained the coveted Wilkinson Sword trophy when it stormed to victory for the third successive year at last weekend's AoC sport national championships.
The battle for the top spot was once again with their neighbouring rivals, the southwest, but the southeast proved too strong, finishing 42 points ahead.
Coming in third was the West Midlands, who finished 50 points behind the champions.
They were competing in the 41st annual championships, the biggest sporting event in the college calendar.
More than 1,700 students took part in three days of competition across 13 different sports – golf, squash, football, hockey, badminton, cricket, rugby, tennis, volleyball, basketball, crosscountry, netball and table-tennis.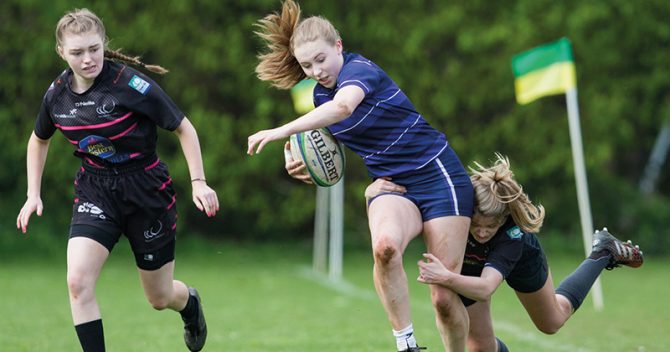 They hailed from 131 colleges in 11 regional teams and competed for gold, silver and bronze medals.
Helping the southeast to the winner's podium was Chichester College's female football academy.
They saw off eight other college sides – many of them elite category sides with links to The FA Women's Super League – and went undefeated to claim gold.
"It is unbelievable," said their captain Gracie White, who put the victory down to "raw passion".
"The whole weekend was incredible and to wake up as champions is an amazing feeling for all of us.
"Some of the other teams had international players and had experience playing in the Super League, so we knew it was going to
be tough. I don't think any of us could have dreamed that we were going to come away with the championship."
Worthing College, who merged with the Chichester College group in April, also took gold in the netball competition.
Shelagh Legrave, chief executive of the group, said of both teams: "They demonstrated great character and determination to win gold and be crowned national champions. It is a tremendous achievement and one that they will be able to look back on in years to come with pride."
Zak Mahamed, from Itchen College, Southampton, carried on the family tradition of winning the men's crosscountry for the southeast.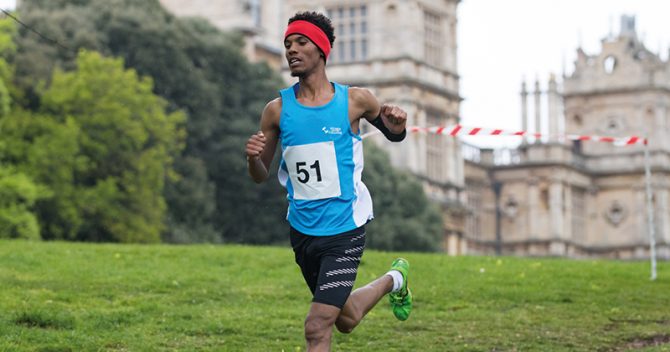 His older brother Mahamed, who has now left college, won the race three years in a row, which included a victory as southeast team captain in 2017.
Godalming College's men's hockey team also claimed gold for the region.
"It has taken phenomenal commitment from the players who have become a real hockey family, supporting each other, turning up for each other's matches and never missing training," said Godalming's sports lecturer Vicky Shelbourn.
The championships kicked off with an opening ceremony in which Newcastle Stafford College Group women's volleyball team was named the AoC sport team of the year.
The team won Volleyball England's West Midlands senior league this year and in February became the first ladies' college team to qualify for Volleyball England's student cup finals, competing against top universities that included Oxford and Cambridge.
Building on this success, the team went on to claim gold last weekend after finishing as runners-up for the
past three years.
Team captain, Lauren Cadwgan, said: "We are a very close knit team and this is the last year we will all play together, so we were determined to finish on a high.
"Both the team of the year award and the victory in the AoC finals meant an awful lot to us all."
Craig Heap, a former Olympian, Commonwealth gold medallist, TV judge and gymnastics commentator, hosted the opening ceremony.
One of the highlights from the night was a performance by Explosive, a modern dance group of Leeds City College students. The Nottingham School of Samba also took to the stage with a line of drummers to open proceedings.
Following the ceremony on April 26, three days of sport got underway across the University of Nottingham's David Ross Sports Village, as well as at Trent Bridge, Nottingham Wildcats Arena, Morley Hayes Golf Club and Nottingham Tennis Centre.
The event was also supported by 375 staff, 45 student volunteers and countless officials.
A closing ceremony, featuring the all-important presentation of the Wilkinson Sword, rounded proceedings off on Sunday.
"Despite tough times for colleges, more than 130 took part this year, which proves just how much colleges value sport and recognise its positive impact on students," said AoC Sport managing director Marcus Kingwell.