Another university technical college is scrapping its 14 to 19 age criteria and will start recruiting 13-year-olds from this September.
Greater Peterborough UTC (GPUTC) announced the change following "positive" feedback in a consultation. It opened in 2016.
Principal David Bisley explained it is "essential local young people passionate about science, technology, engineering, and maths are now able to come to our school at an even earlier age," as Peterborough has "a significant emerging skills shortage within its engineering sector".
He added: "Having a year 9 allows us the opportunity to embed the knowledge, skills and behaviours required to be a successful learner and gives the students the chance to experience a project-based learning approach before their GCSEs start in year 10."
GPUTC was rated as 'requires improvement' by Ofsted in February 2019 partly because "too much emphasis was placed on maximising pupil numbers and too little attention was given to matching pupils' interests and aspirations to the UTC's curriculum".
Having a year 9 allows us the opportunity to embed the knowledge, skills and behaviours required to be a successful learner
The college currently trains 261 pupils, according to the government's Get Information About Schools site, against a capacity of 500.
Switching recruitment age from the original 14 to 19 is a growing trend among UTCs as they bid to tackle low student numbers, which in 11 cases has led to them shutting after becoming unviable.
The JCB Academy in Staffordshire and UTC Sheffield have both accepted students from year 9 since September 2018. The London Design and Engineering UTC has also begun accepting students from the age of 13.
UTCs in Plymouth and Wolverhampton, as well as The Leigh UTC in Dartford in Kent, have gone even earlier by enrolling pupils from year 7.
And in November 2019 FE Week revealed that applications for three new UTCs were in the works but, like a traditional school, students will join aged 11, rather than at 14.
While some sector leaders have encouraged UTCs to drop their recruitment age from 14, others, including former schools minister David Laws and former Department for Education minister Lord Agnew, have told them to lift it to 16, to allow them to differentiate themselves and avoid competing with academies.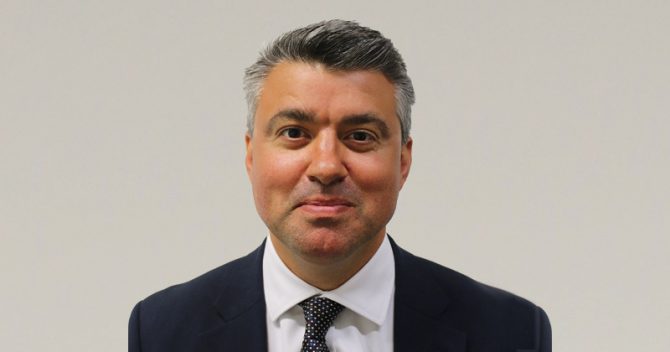 The Baker Dearing Trust, which represents UTCs, has strongly opposed them expanding beyond the colleges' original 14 to 19 model in the past.
But the trust's chief executive Simon Connell (pictured) told FE Week last September that changing the entry age could be a "pragmatic solution" for colleges with low rolls, which need to up their capacity "significantly".
A trust spokesperson has previously said it expects "many more UTCs to apply to extend their age range", and they are supportive of UTCs wanting to do this "where it is appropriate".
One of the main challenges for UTCs has been recruitment, with 39 previously being forced to hand back money to the government because they missed recruitment targets, leaving them with a combined debt of around £11 million.
A National Audit Office report published in October 2019 into UTCs calculated that the DfE has spent £792 million on the programme since it was launched by education secretary Lord Baker in 2010.