With a landmark new devolution deal due any day, West Midlands mayor Andy Street tells what he plans to do with more skills powers
Andy Street is poised to sign a devolution deal that will make him the most powerful Tory mayor in England.
It will add to a string of achievements for the former president of the Oxford University Conservative Association and managing director of John Lewis before he became the West Midlands' first mayor in 2017.
But he candidly reveals his career "would have been thwarted" had he had to study maths until 18, as the prime minister is hoping all youngsters will.
"My own experience would have been horrific, I couldn't give it up soon enough!" he says with a smile. "But I get where [Rishi] is coming from."
Street admits the idea of doing maths to 18 provokes a "notion of doing advanced maths and physics" which "fills you with horror".
But he is supportive of the DfE-funded Multiply programme of free numeracy courses for adults without maths GCSE, which is now being rolled out in local areas.
"For the jobs of the future, a good mathematical understanding is basic," he says.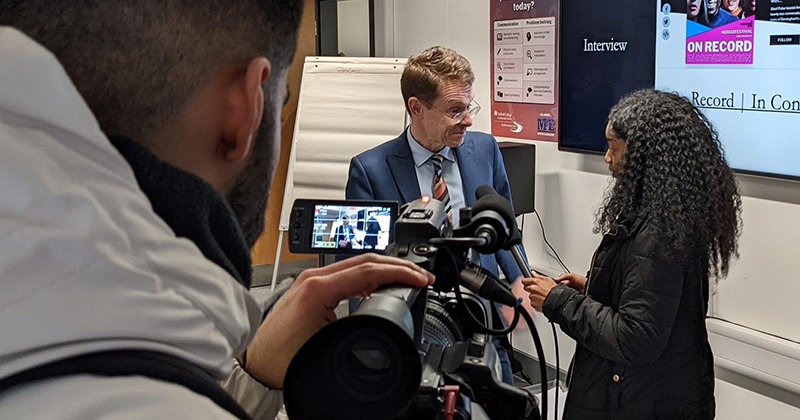 Devolution discussions kick off at last
Street reveals he and his team are now "in the trenches" with ministers thrashing out a landmark skills devolution deal that will make him the most powerful Tory mayor in England.
The trailblazer negotiations, which include Street's counterpart in Greater Manchester, Andy Burnham, have been a long time in the making. In February 2022, the Levelling Up White Paper committed to "deepen" devolution to the West Midlands and Greater Manchester, with an eye to later rolling out those blueprints to other mayoral areas.
But talks were hampered by ministerial revolving doors and an emergency Budget absorbing civil service capacity.
But Michael Gove, who returned as levelling up secretary in October, is "determined to get this done relatively quickly". Last week meetings finally took place with his devolution minister Dehenna Davison.
"To be really clear, we have not had a face-to-face with DfE ministers yet. That's all being done by officials. But overall, it's absolutely game on and Michael is determined we achieve a genuinely stretching trailblazer deal as soon as possible."
DfE ministers in the past have shown themselves wary to relinquish powers to devolved mayors. Last year, then-skills minister Andrea Jenkyns said she was "not a proponent of elected mayors", while former education secretary Gavin Williamson was known for his lack of engagement with them.
Street's aims will be to convince the DfE he can leverage proposed new powers to tackle his region's low skills; 83 per cent of its residents are only qualified to level 1, compared with 88 per cent nationally, with 54 per cent skilled to level 3 compared with 61 per cent nationally.
The West Midlands Combined Authority's (WMCA) levelling up growth prospectus, which sets out its devolution proposals, does not hold back from heaping criticism on the National Careers Service (NCS). The WMCA has been "hampered by a lack of local engagement" from them, with young people not in education or work having "suffered from a lack of support".
Street says NCS provision "tends to be relatively fragmented and is very, very much dependent on the hyper-local ability".
Street wants to address this with a "co-ordination of the careers offer across the West Midlands". This means the WMCA working with and through existing contracts with the NCS as well as the Careers and Enterprise Company, to "bring together one standard across the region, bringing everyone up to the best".
Street compares his careers proposals to what the combined authority already does in overseeing adult education, in how it works with different regional providers. "We would have responsibility frankly to be almost the kitemark of what is being provided."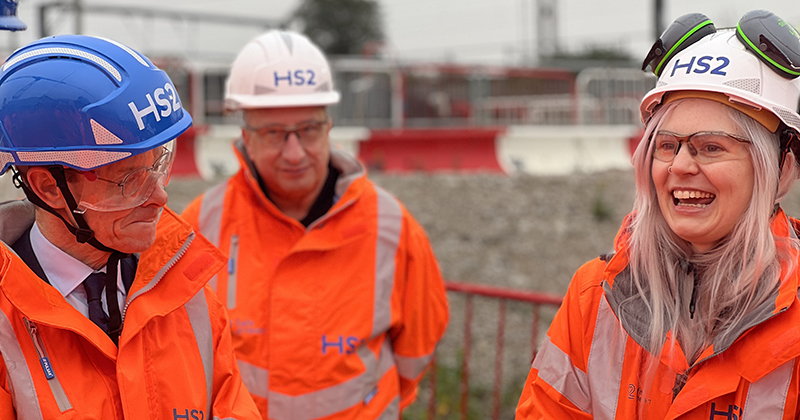 Vision to co-ordinate LSIP response
Street is also eyeing a new role for the WMCA in "coordinating the response" to the regional Local Skills Improvement Plan (LSIP), which sets out skills provision needed to meet labour market needs.
West Midlands wants the LSIP to provide "greater responsibility for technical and vocational training in the region" to "drive up higher-level skills", which can only mean a boost for FE.
Calls for devolved mayors to take control of LSIPs were defeated when the skills and post-16 education act was going through parliament in 2021, despite concerns LSIPs would undermine mayors' own skills plans.
Instead, employer representative bodies, mostly chambers of commerce, have been appointed to take the lead.
Although Street expresses no regret that mayors were not tasked with LSIPs, he believes they should be the "guiding mind" behind the response to it.
"I've got no difficulty that one employers' organisation provides the guts of the LSIP, and we input into all that. But what does that induce? That's where you need a guiding mind. At the moment, that isn't there."
Street claims the West Midlands has some "outstanding" provision, citing Walsall College whose principal Jatinder Sharma has just been awarded a CBE for services to further education.
But away from glowing highlights, there is not enough focus on the "total offer provided across the region" as a "holistic response" to skills shortages.
As Street's team has responsibility for the region's economic growth plan and a view as to the skills areas required to deliver it, it is "in a position to be able to do that".
Street is "totally supportive" of the FE sector, but denies it has been treated unfairly in the recent budget in which schools were given a funding uplift of £2.3 billion for 2023 and 2024 while funding rates for 16 to 18-year-olds remained 11 per cent lower than in 2010.
Street points to the government's "consistent" commitment to institutes of technology, adding that the University of Wolverhampton's newly opened National Brownfield Institute, which received some funding from the government's Towns Fund and Getting Building Fund, is an "outstanding example".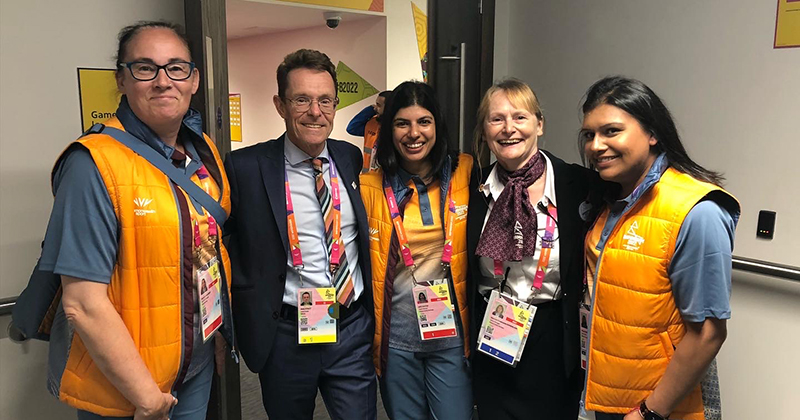 Fewer adult learners to offset rates rise
After remaining static for 10 years, the funding rates paid to colleges and independent training providers for adult education budget provision in the West Midlands will be boosted by 10 per cent this year.
Other mayoral combined authorities have also recently announced a 10 per cent uplift, with the Greater London Authority raising its rates by 13.5 per cent.
But the WMCA's adult education budget shrank from £133.5 million in 2021-22 to £131.8 million this year and is due to go up by only 6.7 per cent, to £140.6 million next year – still well below inflation.
Therefore, the rates rise is being paid for by having "slightly fewer learners".
"Our bootcamps and free courses for jobs help to compensate and more than maintain total learning provision," the WMCA explains.
Street believes decisions taken locally and "really close working" with providers has resulted in better outcomes since the West Midlands devolved.
The WMCA boasts it has "turned around a failing skills system", citing a 66 per cent increase in new digital courses and £7.3 million spent on construction training compared with £4.8 million pre-devolution.
Street points to how the adult education budget is being deployed for "level 3 development", rather than "relatively undistinguished programmes" – with a 6 per cent rise in adults qualified to level 3 and above since 2018.
 "We know where the new jobs are to be created in this region, therefore it is appropriate that [work] is almost hand in glove with technical and vocational training," he says.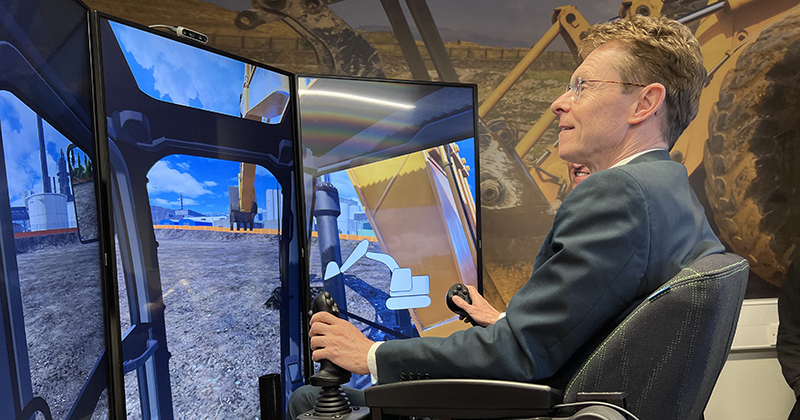 'Staccato funding decisions'
Street wants the West Midlands to be a pioneer in retrofitting to help meet its aims of hitting net zero by 2041. But doing so will require more than 294,000 homes to be retrofitted by 2026, and it has a long way to go. The region is currently running two government-funded retrofit schemes targeting nearly 1,000 low income households, which Street hopes to "turbocharge" in the future.
While finding people to teach retrofitting and other construction courses is a "huge challenge", student interest is the more pressing problem.
While those courses have had "100 per cent success" when it comes to students moving into jobs after completion, the courses across "a number of different colleges" have been "under subscribed".
Street blames stop-start government funding, most notably, the £2 billion green homes grant voucher scheme, which was discontinued after three months.
"One of the challenges is helping young people see these areas of the future as really good life choices," he says. "That's hard if you've got staccato funding decisions, and people are not therefore seeing it long-term making the market."
Digital skills gaps
While Street does not perceive there to be a particular problem in placing apprentices in the West Midlands and getting demand from SMEs for them, he gets "literally in my ear from employers every day" concerns about the digital skills gap – particularly an acute shortage of software engineers.
But this is not all bad news for Street. "It talks to how the economy is changing shape here."
The West Midlands was the first area to introduce digital bootcamps in 2019, and has just clinched £15.2 million in government funding to continue providing them until at least 2024, securing more than 4,000 spaces.
"These camps are oversubscribed – I could fill them many times over."
The free camps are intended to help learners access jobs in areas such as coding, cybersecurity and digital marketing, and the WMCA plans to use the additional funding to "evolve the programme into upskilling residents in retrofit, green and sustainability and healthcare".