Janet Smith leads one of the UK's largest colleges, which after decades of storms is now moving into calmer waters. Jessica Hill meets the new chief executive and principal of Nottingham College
Janet Smith admits she has a "very low boredom threshold". But rather than being a curse, it has propelled her to teach courses through her 35-year career in education at almost every level, from entry to Masters, as well as taking on tricky leadership roles including steering through the merger of New College Stamford and Peterborough Regional College.
What makes this remarkable is that when the chief executive and principal of Nottingham College left school at 16, a careers adviser pointed her towards a career as a secretary.
Nottingham College, one of the UK's largest, has gone through challenging times in recent years. But Smith, who joined in July, is adamant "we have well and truly put the past behind us".
The college has just moved from its 'requires improvement' Ofsted rating it has held since 2020 up to 'good', Smith tells FE Week.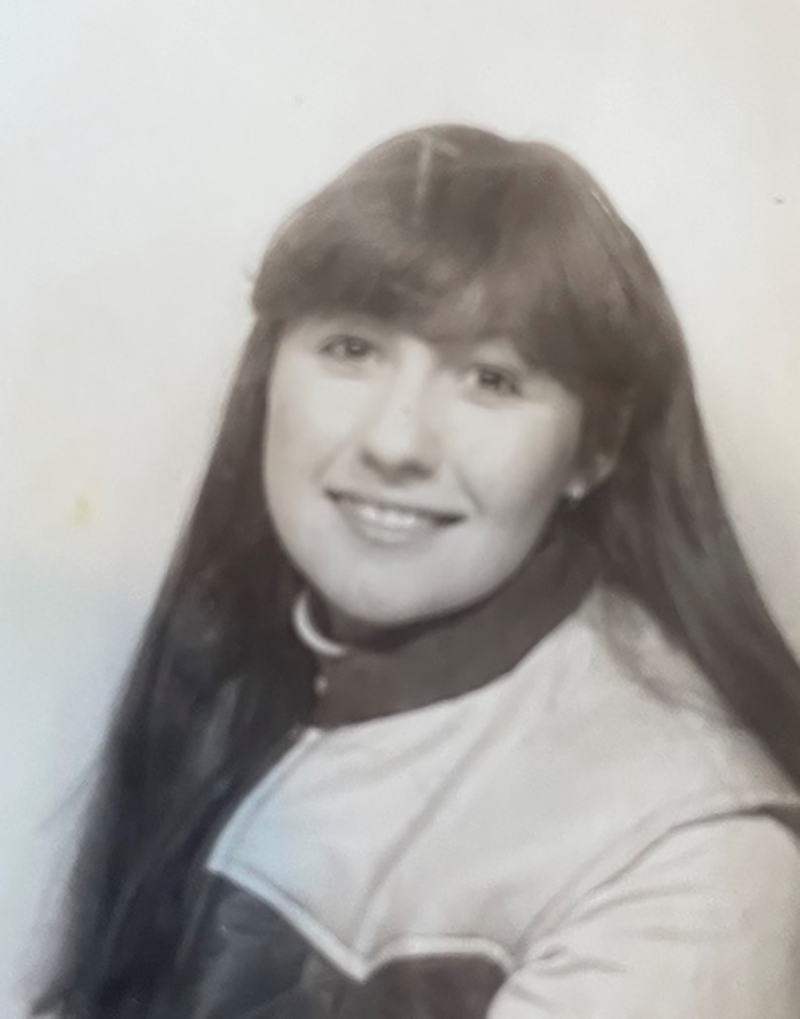 Nottingham's tumultuous past
The current college emerged from two decades of mergers and restructurings, whittling down from "at least seven big colleges and some smaller ones" to the 2017 merger of New College Nottingham and Central College Nottingham to form the current mega-college with more than 18,000 students.
Smith acknowledges that the turbulence has been "very hard for staff".
During 15 days of strikes in 2019, union members passed a vote of no-confidence in the the college's leadership. A few months later, Ofsted downgraded it from 'good' to 'requires improvement'.
'The college didn't grow to keep pace with the debt'
Then the FE Commissioner intervened when it hit cashflow difficulties after completing work on its £58.5 million new city hub campus. Smith describes the swish building, where we meet for our interview, as being a "beautiful tribute to FE". But this and other ventures has left the college facing £34 million of debt.
"The college was borrowing to buy various buildings within the city at a time when lots of colleges were doing the same, but then it didn't grow sufficiently to keep pace with the debt," Smith says. "It had to cut its cloth accordingly. That was very hard for staff."
Nottingham's position has since stabilised somewhat. Its latest staff survey is "very positive", showing the college is "in a very different place from the difficult days post-merger in 2017".
Smith also points to the "helpful" exiting of a PFI contract a year earlier than planned in July 2022, with the college's debt to income ratio dropping from 52.5 per cent in 2021-22 to around 47 per cent this year.
She does not expect the recent reclassification of colleges into the public sector to have much impact on Nottingham, at least in the short term. The college currently has £7 million of commercial debt that Smith says will have to be renegotiated at the end of 2024, and "we will need to enter dialogue with the DfE about this".
The 'audacious' merger bid
Before moving to Nottingham, Smith was principal of New College Stamford where she led the 2020 merger of her college – which she felt had "lost its sense of place" – with Peterborough Regional College to create Inspire Education Group.
Smith had spent a short time as vice-principal at Peterborough, but had felt she "couldn't thrive there" as it was "not a positive environment".
At the time of the merger, she saw it as "a bit of a sad college" that had struggled with successive grade threes. Nonetheless, she admits her merger proposal – which she made after being approached for the principalship at Peterborough – was "a bit audacious", Stamford being the smaller college.
She told them: "'You're financially sound and well managed in some respects, but your quality is all over the place'." Stamford was a "really strong grade two, heading up to outstanding", which Smith claimed was thanks to measures she brought in learned from her time as deputy principal at then-outstanding Selby College.
But Smith's motivations for the merger were not financial, about "career climbing" or "being the grandest" , but simply about "protecting" her college.
"I always felt a danger that if austerity continued, Stamford could get taken over. I knew Peterborough could be a much better college and that its deficit was our strength."
The resulting merger "really was collaborative", she stresses, with "top notch stuff" Stamford was doing around quality "pushed into Peterborough".
"It's about making the good stuff even better"
But Smith admits it was "tough"; "Peterborough was an unhappy college and when staff are unhappy, a bit like here [in Nottingham] after all of the years of merger and disruption, you have to work hard to win people over.
"You've got to get your messaging right, to show people it's not threatening but it's about lifting the whole organisation up and celebrating and making the good stuff even better. That's what we did."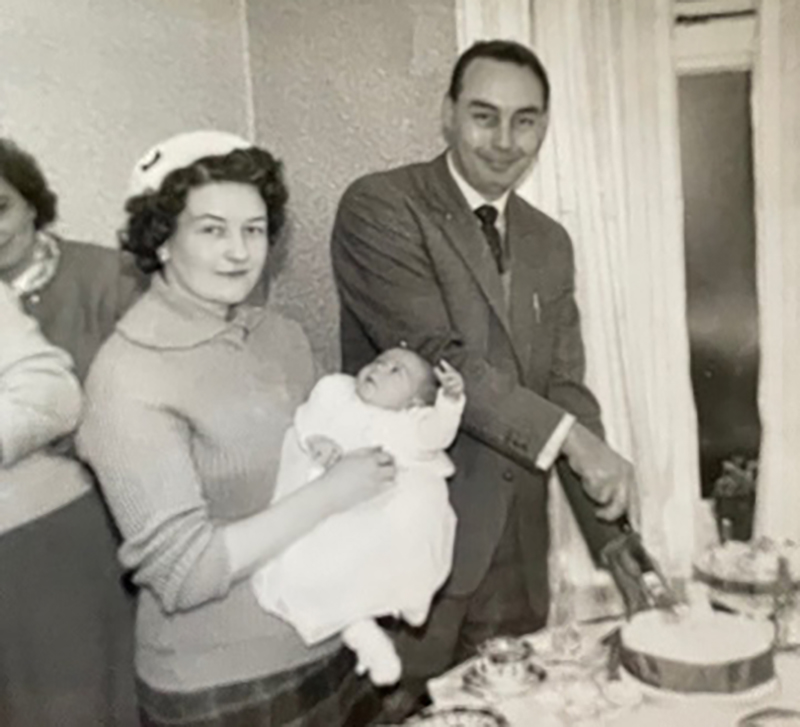 In-built resilience
Smith came from "real working-class roots" in Darlington. Her dad was a workshop foreman building railway wagons, and she "absolutely loved" her time at the local comprehensive.
But her childhood was beset by tragedy when Smith was 12 and her sister 11, and their 44-year-old mother, who had type one diabetes, died following a heart attack.
The day of our interview is the 47th anniversary of her death, which Smith recalls as "character forming". "I see both my sister and I as real fighters and survivors. We helped each other, because my dad had to keep working. I didn't have the sort of childhood some kids around here might have – Nottingham is a very deprived city. But I certainly got resilience."
Despite getting an impressive ten O Levels and telling a school careers adviser she wanted to teach, Smith was "talked into" applying for a secretarial course at Darlington College after mentioning her mum had been a secretary.
She hadn't thought about going further in education until a college lecturer pointed out she could do a degree.
She got her first taste of teaching while she was studying office systems management at the University of Hull. She was interviewing lecturing staff at North Lindsay College as part of her dissertation on how IT was coming into the FE business curriculum. "There was a strike on and staff were working to rule – the college was struggling to get cover for classes," she recalls. "So I fell into my first experience of teaching and loved it."
After lecturing at Hull College, and then the University of Hull University where she did a part-time masters in computing, Smith spent nine years at Grantham College, moving up from head of faculty to vice-principal.
She was involved in community learning there, with the college taking education out into deprived communities through Sure Start.
While funding cuts have seen much of that community work ebb away, Nottingham College is still "out there working in community venues – we don't ask people to come into a college in a central location". Smith says that element of the college was "highly praised" in its recent inspection, set to be published imminently.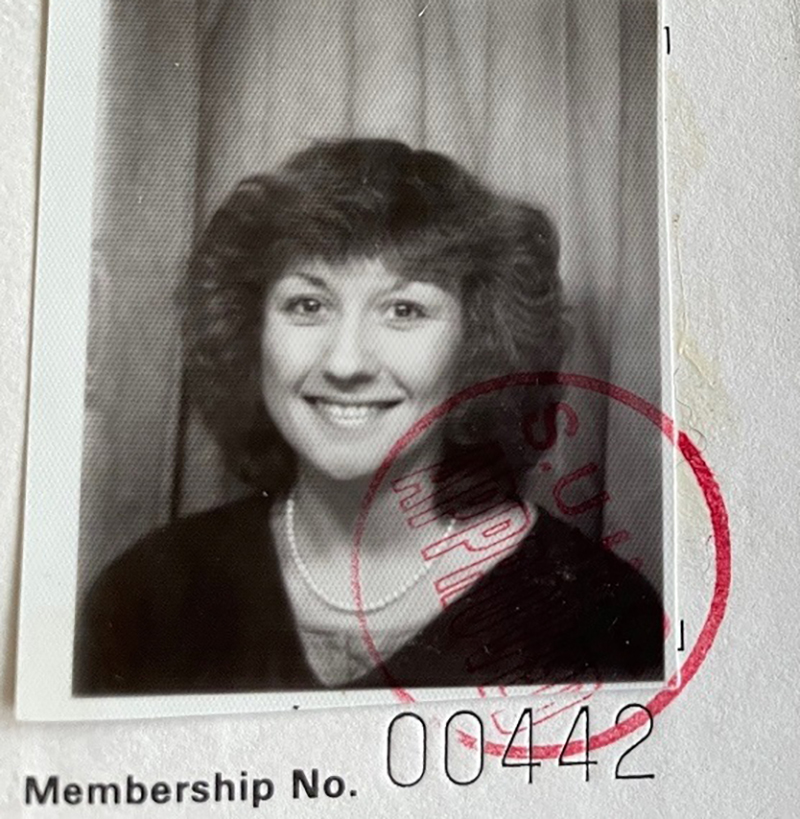 The Ofsted mandate
Smith's "first transformation project" and the "most daunting challenge" of her career was at Hopwood Hall College in Rochdale.
When she arrived as VP curriculum and quality in 2009, it was struggling after a succession of grade threes. The principal gave her a sole mandate: to get the college up to grade two within 18 months.
There was a "huge amount" to do, and "working out where to start and how to prioritise actions was the greatest challenge, alongside getting buy-in from a very demoralised body of managers and staff".
"I can gee people up, get them on the same page"
But Smith was full of enthusiasm. "The bit I can do is gee people up with passion and messaging and get everybody onto the same page."
The approach worked, and Hopwood Hall moved to grade two as Smith moved on to Selby College as deputy principal two years later.
The future for Nottingham
Smith is optimistic about Nottingham's future. She believesthe "mental health and socialisation" issues brought on by the pandemic are now "gradually petering out'. And while Nottingham, like most colleges, experienced more "low-level disruption and behavioural issues" last year, "it's a lot calmer this year – as if we've recovered some of it".
But she is concerned about the rollout of T Levels and believes it is "regrettable" the government has "not listened" to sector feedback not to de-fund BTECs.
She has heard significant criticism from the principals of colleges involved in the pilots on how the courses are "very narrow in focus".
"They won't suit all level three students, nor will there be enough placements for them all. That worries me."
Smith is also critical that colleges with grade three status are unable to be involved in such pilots, which she sees as "punitive and retrograde". "You're blocked out of doing things and you stand still as an organisation – the things that could rescue you and help you turn a college around, you're blocked from doing."
She admits people in Nottingham are "a bit suspicious" of the newly signed East Midlands devolution deal, but believes it provides "real opportunities" for the city "so long as the protections are still there".
She too was initially a "cynic" about devolution because "you've got to replicate the ESFA in each area to deliver the skills budget, which takes money away from the frontline".
But she saw the benefits Cambridgeshire and Peterborough Combined Authority brought to that region in her previous roles.
"It took a while for them to really flex the way they ran the budget but when they did, they started to support genuine innovation."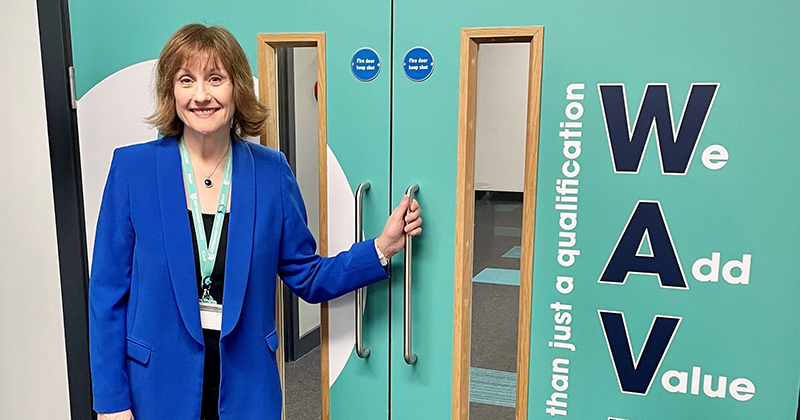 "I want my colleagues to be part of the answer"
Devolution also allows colleges to be "very fleet of foot"; Peterborough got off the blocks responding to the lack of HGV drivers in less than two months with 80 people on a road haulage training programme, which "couldn't have happened under the ESFA".
"I want my colleagues to be part of the answer, to flex with the funding and really deliver for the people of Nottingham, because that's what FE is about. We're here in and of our communities."