Former head of the Ronson Jewish Community Secondary School (JCoSS) and Anglican priest Patrick Moriarty, speaks to Jessica Hill about his vision to set up the country's first faith based T Levels centre.
Patrick Moriarty is, he admits, "a bit messianic" in his quest to set up the first faith-based T Level centre in the country.
The centre will cater for the Jewish community in Barnet, north London, where Moriarty has just spent 13 years, the last five as head, of England's only cross-denominational Jewish secondary, JCoSS (Jewish Community Secondary School).
But what makes Moriarty's mission somewhat perplexing is that he is an ordained Anglican priest – and one who feels passionately about helping less academically minded young students he feels are being let down by the education system.
"I've watched some of the most wonderful, vulnerable members of the school community, often with special educational needs, having to leave at the age of 16 – sometimes for the first time going into education outside the Jewish community, and it's a real shock to their systems," he says.
"I know this from some really painful cases. They feel it as a personal rejection by the school and the community. They feel that 'just because I don't want to be a doctor, lawyer or accountant, you're turning your back on me'. That never felt right to me.
"I want to make technical and vocational education sexy, and at the moment it's not."
"There is a sector of people for whom university is not the right thing, so let's provide an attractive alternative…I want to make technical and vocational education sexy, and at the moment it's not.
"Why are we now saying 'actually, only the professional will do?' That bothers me."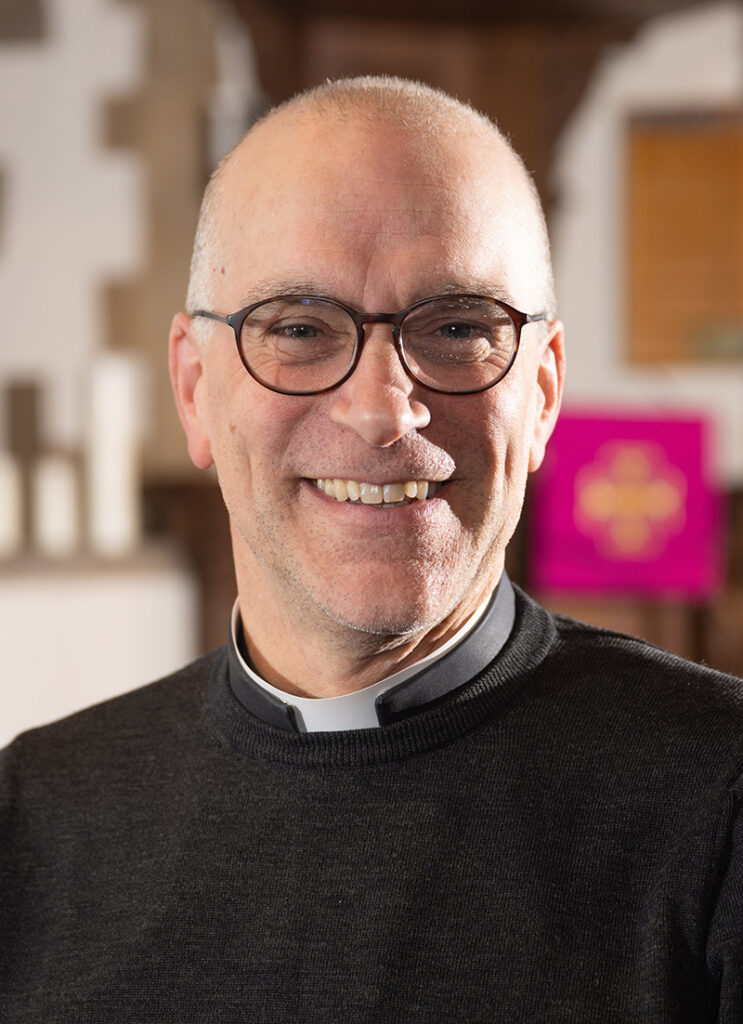 The government launched T Levels in 2020, with 23 courses set to be available by 2024 and a marketing course rolled out the following year.
Moriarty's solution, a new vocational-focused Jewish sixth-form college, will specialise in "white collar" subjects such as media, health and social care, digital and business – and the construction T Level which he describes as "really interesting" as it focuses on the design, surveying and planning side of the industry.
Jewish schools in London individually do not have the scale of numbers to make post-16 level three courses viable, but Moriarty believes there are enough students in the Barnet area to support the Jewish Vocational Sixth Form College – or JV6 as he calls it.
The plan is for courses to launch in 2024 at JSoCC, with students then transferring to a new facility, most likely elsewhere in Barnet, the following year.
He admits there is already "excellent provision" locally at Barnet and Southgate College, including six T Levels courses.
"We don't want to undermine them, which is why the faith bit is important to me," he says. "We want to complement what they do, but they're gigantic and they've got the capacity to run all sorts of different courses."
Moriarty claims to have the backing of Barnet Council as well as "huge support" from the Jewish community, including £180,000 from two big Jewish philanthropic trusts for a feasibility study.
The only people he claims have expressed reservations about the project are headteachers of schools who "may have to adapt or lose out, or who might front T Levels of their own".
Philanthropic capital boost
Moriarty explains how when JCoSS opened, there was a perceived fear it would "empty" other Jewish schools or "undermine their excellence". "But we expanded the market and brought another variety of excellence to complement their excellence. I want to try and do that again here.
"T Levels need good philanthropic capital so that they are not as vocational education has traditionally been; an afterthought for people thought not clever enough to do A Levels."
He believes the Jewish community's "cohesion, demography and employment patterns" make it "brilliantly placed to make T Levels work".
Moriarty is motivated not just by a "mixture of social justice and educational integrity", but also "an eye on what the economy needs".
"We've got these catastrophic skill shortages and employers constantly saying, we get these kids out of school or even out of university and we have to start almost from scratch with them because although they may know an awful lot about the theory a subject, we have to then train them to do whatever the job is," he says.
The Department for Education has indicated that colleges will have to keep running T Levels for at least 20 years if they want to avoid handing back the millions they will receive in capital funding, but Moriarty dismisses concerns: "If the whole model turns out to be a catastrophic failure, the DfE is not going to be forcing colleges into financial penury and closing them down."
But he does admit to being concerned about the low numbers of T Level industry placements offered by companies. However, he believes a Jewish college would be "well placed" to forge partnerships with employers to facilitate their creation.
"Within the Jewish community, there is that beautiful sense of connectedness to the next generation. If a Jewish employer can make a link with a Jewish school and know something about the people in these placements, they will feel there is a single community in charge of them. They'll say, 'Well…I know the school well enough because my cousin's kids are there'. That makes it a bit less scary."
Unanswered questions
But big questions remain unanswered, including how to determine the Jewish ethos of the centre. Some students want "full-blooded" Jewish textual-based education because they've been doing two hours of study of the Talmud every morning.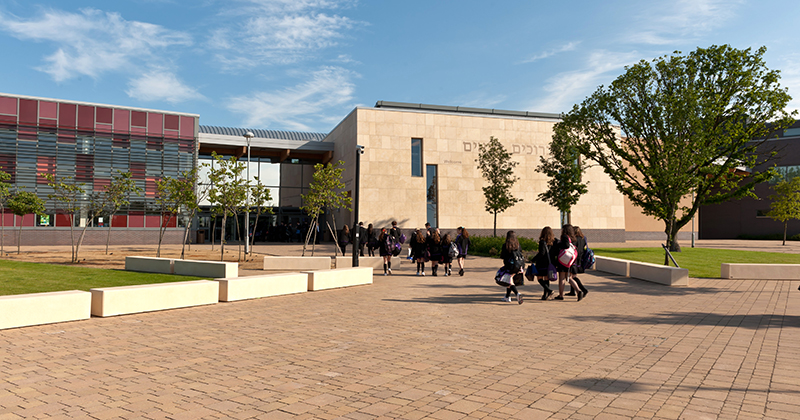 "How do we fit that with people for whom their Jewish identity is important, but they don't want to study it? And to get all that to cohere in one institution?"
"They told me they were more interested in having the right person for the job, even if it's the wrong religion, than the wrong person and the right religion."
Moriarty had to answer similar quandaries when he joined JCoSS as deputy head in 2010. At the time, starting up the first Jewish school in the UK catering for all the main denominations, rather than being led by just one, was a "ground-breaking" initiative.
When the headship opportunity came up in 2017 at the same time Moriarty was accepted for training as a priest, he felt obliged to ask the governors: "would you not rather have a Jewish headteacher for your young Jewish school?"
"They told me they were more interested in having the right person for the job, even if it's the wrong religion, than the wrong person and the right religion."
He sees priesthood as his "vocation" – which to him means "having a sense of calling, a tug that takes you towards making the world a better place".
"That's what I'm after – to change the educational landscape but also transform the economy, maybe just make things better in all sorts of ways."
But why, as a priest, not open a Christian vocational college – CV6 perhaps?
The Church of England has never operated an FE college, but it currently considering a proposal to create a group of colleges from existing institutions that it says share its "overall ethos, values and approach to education though not necessarily its theological outlook".
The insider-outsider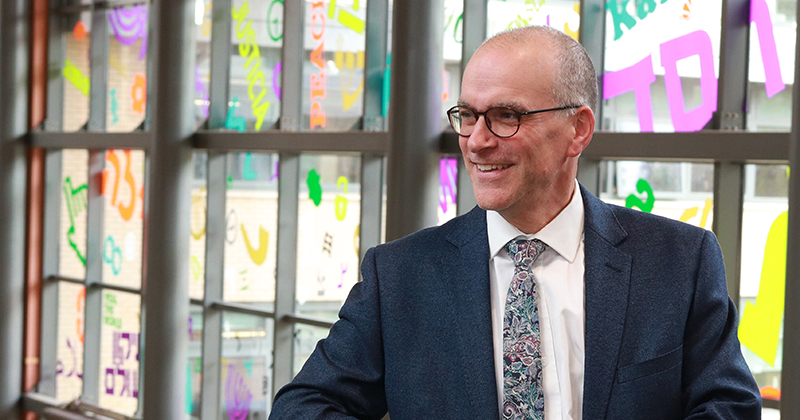 If Moriarty's plan doesn't come off, there is a twinkle in his eyes as he suggests he could indeed set up a Christian T Levels centre – perhaps in Hertfordshire where he has recently become a deputy lieutenant – under the auspices of the diocesan board of education, or perhaps as a non-denominational centre.
But there are the practical reasons why he wants to launch a Jewish college: "I want to start with the community that I know and understand. I know what the levers are, not just the funders but who is really great on governance and who has links at the DfE."
There are more profound reasons too.
"The honest answer is, I really like being an insider-outsider in the community. On some psychological level, something in me responds to it. I wanted to be the champion of this community, but it's not my community. I'm forever preaching sermons at church, trying to get people to understand the Jewish context and the roots of Christianity. Then at JCoSS, I brought a different perspective."
His dream is to set up a college that has "the kudos of university"; that, when the community are "sat around the Shabbat table talking about what their children are doing, they can say 'well, my child is at Jewish vocational college'. I want them to feel proud of that".