The Association of Employment and Learning Providers (AELP) has announced changes to its board following the trade body's annual general meeting this afternoon. 
Three well-known figures from the training sector were re-elected by AELP's membership. They are Brenda McLeish, chief executive of Learning Curve Group, Ian Bamford, chief operating officer at Paragon Skills and the former AELP chief executive, who now leads The Skills Network, Mark Dawe.
However David Marsh, chief executive of Babington and co-chair of St Martin's Group – another membership body for training providers – was not re-elected and stands down from the AELP board today after three years.
Joining the board as new non-exec directors of AELP are Jill Whittaker, managing director of HIT Training, and Iain Salisbury, chief executive of Aspiration Training.
All five elected and re-elected members will each serve a four-year term.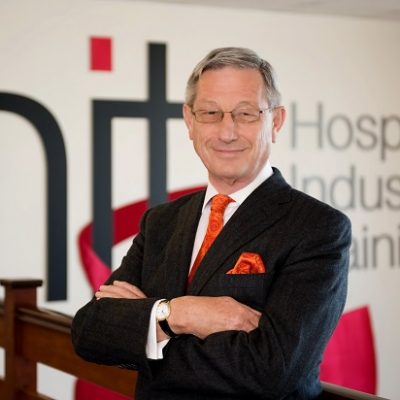 Veteran training leader John Hyde, the founder and executive chairman of HIT Training will end his 13-year stint on the AELP board today.
Hyde retires following 20 years of involvement with the trade body having first joined the board when the then Association of Learning Providers (ALP) was established in 2002. He left the ALP board a year later, but re-joined in November 2010.
Also leaving the AELP board is Alan Ovenden from Babcock International Group, who served for four years.
AELP's annual general meeting took place in London today.
The association also confirmed that board member Rob Foulston is its vice chair, succeeding Alex Khan who stepped down last year.
Jane Hickie, AELP chief executive, welcomed new members of the board and paid tribute to those stepping down:
"I would like to congratulate Iain and Jill on their election. The new board members take up their positions at a time when the strongest voices of the sector are crucial for progress. I am looking forward to working closely with them.
"I'd like to say a huge thank you to the outgoing board members for their hard work in recent years. They have been a great source of knowledge and have helped us to lobby for employers and training providers effectively and consistently.
"I'd like to pay a special tribute to John Hyde whose retirement from the board comes after 20 years of involvement with AELP. As a founding member, he shared a vision with a small group who built AELP from a group of ten providers in 2002 to today with just under 800."
Prior to leading Aspiration Training, Salisbury held a number of roles in the employment and skills space. He spent two years on the board of the Employment Related Services Association (ERSA) and held senior roles at Intraining and Learndirect.
Whittaker has been at the helm of HIT Training for over 10 years, and was the companies finance director for six year before becoming managing director. She was made an OBE for services to training in hospitality, care and management in the 2022 Queen's birthday honours. 
Feature image: Left – Jill Whittaker, Right – Iain Salisbury