An inspiring refugee college student who lost eight fingers and both legs is among the winners of the second annual Mayor of London Adult Learning Awards.
The awards, sponsored by FE Week and Ascentis, aim to recognise inspirational Londoners and excellent London-based providers for their contributions to adult learning in the capital.
Winners of the 10 award categories were joined by their families, employer representatives, the judging panel, Morley College's Big Band and stakeholders from London's education and skills sector at a ceremony at the City Hall headquarters in east London on Thursday evening.
The awards were established last year by the Mayor of London Sadiq Khan as part of his commitment to improve skills in London and the 'Skills Roadmap for London' strategy.
Earlier this summer, officials at the Greater London Authority and Learning and Work Institute assessed nearly 300 nominations to create a shortlist.
A judging panel, made up of representatives from London's skills sector including AELP chair Nicky Hay, City Lit principal Mark Malcomson, and last year's award winner Ghazal Mottaghi, then met virtually in September to agree on the winners and highly commended finalists.
Among the winners was Nabeel Ahmed, who received the inspirational adult learner of the year award. After coming from Pakistan to the UK alone and disabled after losing eight fingers and both legs due to frostbite in a refugee camp, Ahmed excelled in an ESOL course at New City College, which gave him confidence and more independence.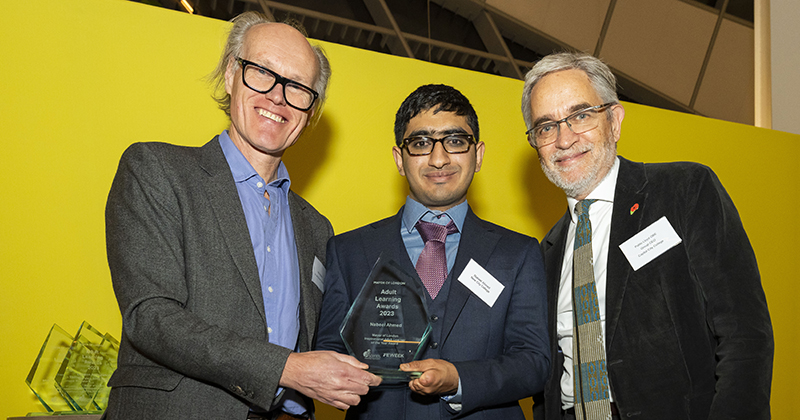 "Studying has given me my life back," he said. "Without this course I do not know where I would be."
"Because I have to sometimes use a wheelchair or my artificial legs, this has enabled me to become more independent in my life and has given me hope that I will be able to find a job soon."
London Skills and Development Network (LSDN) was awarded distinguished provider of adult education for its achievement in reducing reoffending amongst the existing and ex-offenders engaging with the not-for-profit social enterprise.
LSDN works with learners from recovery services, women's shelters, rehabilitation centres, homeless centres, and probation services. The judging panel said they were impressed with its holistic approach and awareness of net zero on its green campus.
The Learning for Good Work Employer of the Year award went to SEND Coffee, which trains young people with a disability to be baristas and helps them into further employment. Founder Harry George was praised by judges for his inspirational and entrepreneurial approach.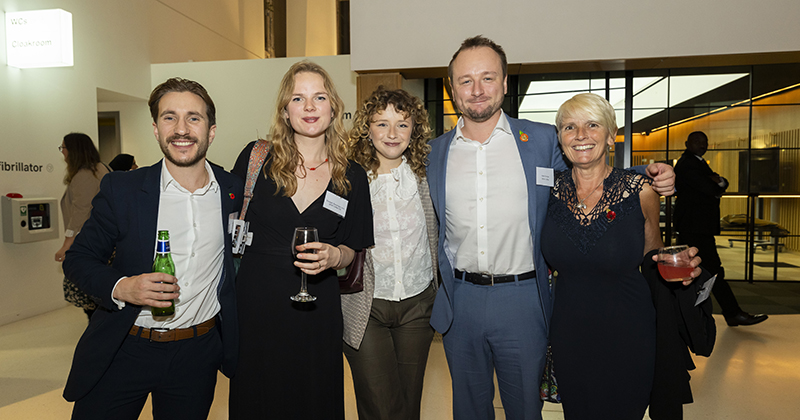 Waltham Forest College was given the highly commended award in this category for its commitment to apprenticeships. The college employs around five per cent of its 320 staff through apprenticeships.
"The way they have adapted the workplace and supported their staff around the cost-of-living crisis stood out," judges said. "They had clear data on the impact of their approach."
Meanwhile, Anastasiia Trubkina won the Inspirational Tutor in Adult Education award for her ESOL teaching at MI ComputSolutions. Trubkina fleed Ukraine last May and volunteered in a humanitarian organisation to support eastern Europeans before joining MI ComputSolutions.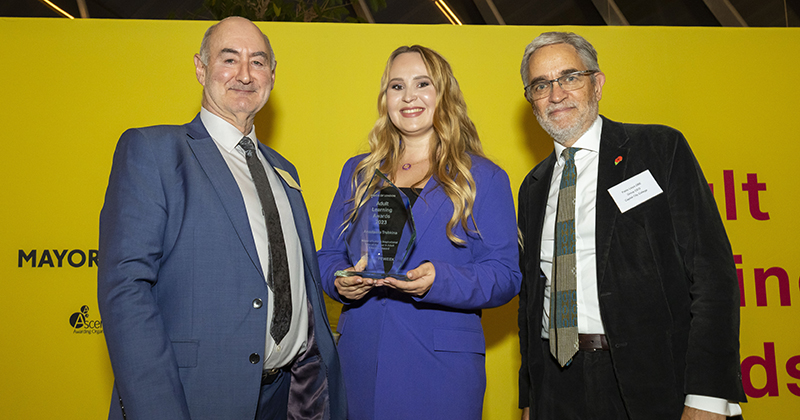 As a former English teacher, her passion for teaching was reignited at the company and also she helps learners into employment and other Ukrainians to settle into the UK.
The Mayor of London is responsible for the £320 million per year adult education budget for the capital after taking over in the devolved budget in 2019.
The budget included a cost of £300,000 for the GLA's recent learner survey which found over half of non-retired adult learners had a positive economic or educational change after their course.