Two huge colleges are walking away from their 14-to-16 provision because the government's new progress measures are too "onerous" and damaging to their reputation, FE Week can reveal.
London South East Colleges was the third-biggest college recruiter in this age group last year, and its principal has described the situation as a "travesty".
NCG, one of the largest college groups in the country, is the other formally putting a stop to the provision more commonly known as "direct entry".
They revealed their decision this week after the Department for Education released its latest Progress 8 data on January 25.
It showed that the 17 colleges which offered direct entry last year scored -2.10 on average, by far the lowest of any type of educational institution (see Progress 8 explainer below).
Individual data was also published, and showed that all but one of the colleges were below the government's floor standard of -0.5.
National media subsequently ran stories listing "the worst schools in the country", in which the colleges were included.
In an FE Week expert article, LSEC's principal Sam Parrett (pictured above) describes the negative reputational impacts of this "misleading" measure on the wider college, which is rated 'good' by Ofsted, and claims direct entry is simply now too big a reputational risk.
Her college had 122 students in direct entry last year, with a Progress 8 average of -2.57.
"Every single student in our own year 11 cohort progressed successfully into employment, further education or training," she said, asking: "Is this really what 'underperforming' looks like?"
But rather than being able to celebrate this success, Ms Parrett explained her board had to take the decision last year to close its 14-to-16 provision.
"Despite these young people making up less than one per cent of our total student community, the effect of these league tables on the reputation of our wider college is a risk we can't afford to take," she wrote.
"This is a travesty for young people in Bromley who wanted and indeed needed a technical alternative to mainstream school."
She added that her college is not alone in its "disappointment" and expects others will "sadly have to follow suit", a prediction that has proved true.
A spokesperson for NCG, also rated 'good' by Ofsted, had a cohort of 18 direct-entry students last year, who scored an average of -3.26.
A spokesperson told FE Week that the college had made the decision to stop direct recruitment in 2016 and "focus on school partnerships instead as the requirements to comply with Progress 8 and other national curriculum requirements were proving onerous in relation to the number of learners".
Independent school data analyst Philip Nye, who works at the research group Education Datalab, is asking whether Progress 8 is an "appropriate" performance measure for colleges, and said it's "clearly having big unintended consequences if it's forcing them to consider whether they continue doing so".
While the loss of 14-to-16 delivery at two high-profile colleges will be damning news to the government, it appears its progress measures are not the final nail in the coffin for direct entry.
Two colleges, South and City College Birmingham and Northumberland College, took on cohorts of 14-year-olds for the first time in September 2017.
This will keep the number of college delivering direct entry this year at 17.
Like nearly every other colleges currently delivering 14-to-16 provision, both are backing the Association of Colleges' wishes to change how the "extremely misleading" Progress 8 measures are reported.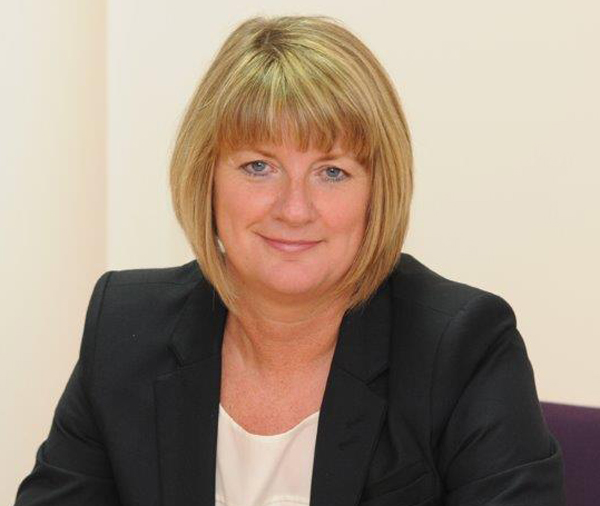 "It is like comparing apples and oranges", said principal of Newbury College, Dr Anne Murdoch.
Nevertheless, she insisted that her college would continue to recruit key stage 4 students as it "provides an important service" to young people who've had barriers to learning at mainstream school.
East Durham College principal Suzanne Duncan said that for the DfE to present "the performance of our college's near-4,000 learners in this way is extremely misleading to the public and detracts from the excellent achievements of so many of our students".
Alison Maynard, the Tyne Coast College principal, described the data as a "slap in the face" for colleges who are "actually looking at alternative provision for all levels of learners".
But she isn't allowing this setback to stop her college delivering the provision.
"The devil is in the detail not the data," she said. "Where are these young people ever going to get education if we pull away another opportunity for them?"
A spokesperson for Hugh Baird College agreed that the general public was "unlikely" to understand how "poorly" the Progress 8 measure fits the unique provision of direct entry, and that results would have a "negative impact" on the college as a whole's reputation.
Niki McKenna, deputy head of Leeds City College's 14+ Apprenticeship Academy, added that this provision offers an "invaluable lifeline" to young people who are struggling in mainstream education and shouldn't be stopped.
The expert view: Colleges are treated 'very harshly'
An independent researcher believes colleges are being harshly treated by the government when it comes to Progress 8.
The performance measure, brought in by the Department for Education in 2016, looks at the progress a pupil has made between the end of primary school and follows their results across eight GCSEs, comparing their achievement with other students of similar ability.
Schools are judged against the measure every year, and are considered to be below the floor standard if, on average, students score half a grade less (-0.5) across these eight GCSEs.
The government believes this to be a "fairer way" to assess overall school and college effectiveness, because unlike the previous five A*-C headline measure, Progress 8 allows them to "get credit for the good work they do with all their pupils, not just those on the C/D borderline".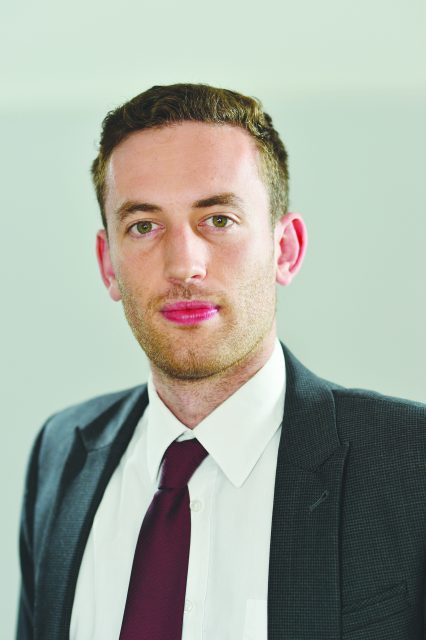 But Philip Nye, a researcher at Education Datalab, believes college key stage 4 provision is unique and they are being judged "very harshly" as it stands, with almost all finding themselves below the DfE's floor standard as a result.
"Pupils will only have spent two years in these institutions, and in many cases they will be pupils who wouldn't have done well had they stayed at a mainstream school," he explained.
"Progress 8 also measures the performance of pupils entering a majority-academic basket of subjects – and these institutions don't always have curriculums well aligned with P8, so inevitably they do badly.
"We'd make the case – as we have with alternative provision – that mainstream schools should retain accountability for pupils who leave to pursue an education at a college."
There is no automatic consequence to being below the Progress 8 floor standard, but scores are used as one factor when deciding if a school or college requires government intervention.
A Department for Education spokesperson claimed the data is "just a starting point for a conversation" about college performance.
"We are clear that while colleges should not be judged on the basis of 2017 figures alone, they are an important part of the picture of a school or college's overall performance."
She added the overall picture of Progress 8 is "one of stability" and many colleges are "rising to the challenge of higher standards."