Those who work in FE often hold a special place in their heart for the sector. None more so than Claire Heywood, who has spent her entire 30-year learning and professional career at the Heart of Worcestershire College (HoW). For her, it is far more than just a workplace.
The deputy principal believes the FE sector saved her life when she was experiencing "dark, dark times" and is gravely concerned that funding cuts and qualification reforms threaten her college's ability to provide for the more vulnerable in society.
When she was just 19 and working in the college's SEND department, Heywood's father died suddenly and she took on caring responsibilities for her mother, who would also pass away five years later.
She survived because a "family of colleagues" rallied around her.
"I got adopted by quite a few people," Heywood says. The "debt of gratitude" she feels toward the college and "the sector beyond it" explains her long commitment.
She compares the worsening pay conditions for FE staff to a bad relationship.
"You probably know in your head you should leave, but your heart can't quite come to terms with that idea.
"You just think 'I need to hang in here because I do still love you. But you're making it really hard for me to keep loving you'," she says.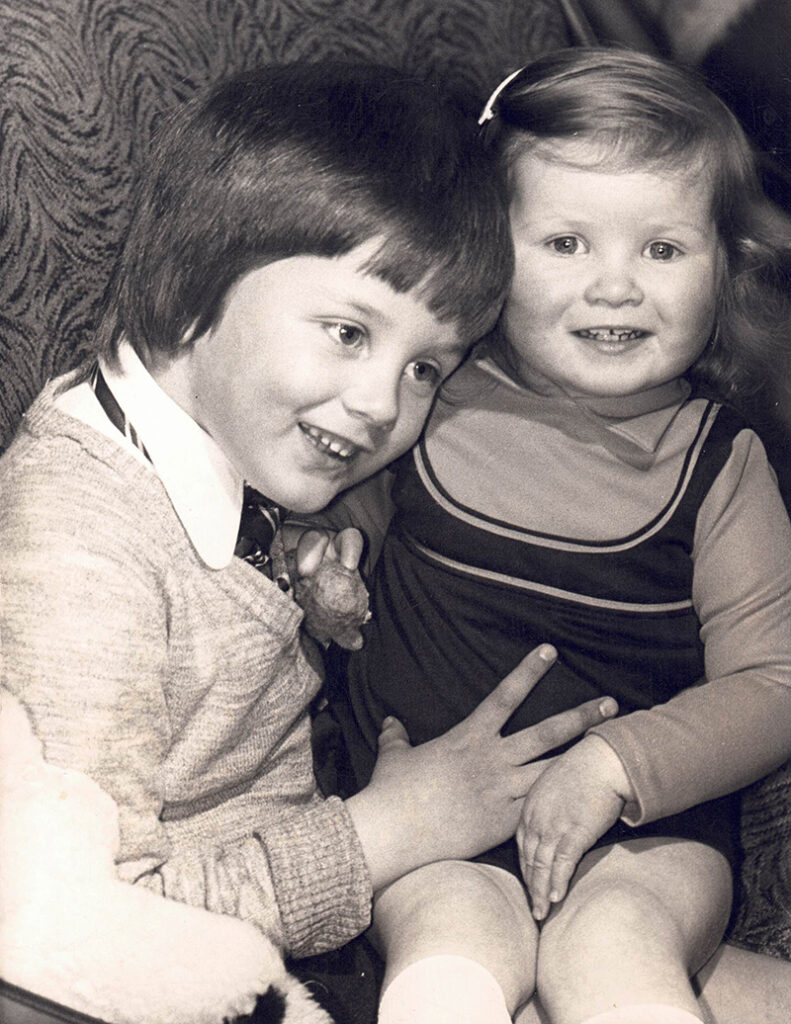 Resisting introvert leanings
I meet Heywood at an education conference after she delivered a presentation on how colleges work with employers, apparently with an easy confidence.
But she was "painfully shy" child and in class she was the one "who knew the answer but never put my hand up". She admits that teaching "doesn't sit any better in my stomach now than when I was at school".
The youngest of four children, Heywood grew up on a Worcester council estate. She explains with a smile that her father was "a milkman – not 'the milkman", and recalls "suddenly feeling very posh" when her family were able to afford central heating.
At 16, Heywood's "typically crap" school careers advisor pointed her in the direction of a job at a new Tesco store. Instead she became the first person in her family to carry on with education post-schooling, "following friends". She enrolled on a BTEC national diploma in health and social care at Worcester College of Technology, which merged with North East Worcestershire College in 2014 to become HoW. The course had a wider public service focus, and Heywood "had a vague idea" about joining the military or police.
She recalls "feeling low" after the first week, and her parents reassuring her of their support if she wanted to drop out – "the opposite" of what she advises parents to say now.
But Heywood "instinctively knew" she needed to stick at it, and soon discovered she "had this brain" she wanted to use.
One course work placement was with the college's SEND students, which Heywood was nervous about because it involved "'out there' stuff in drama classes". It took her as far from her comfort zone as possible.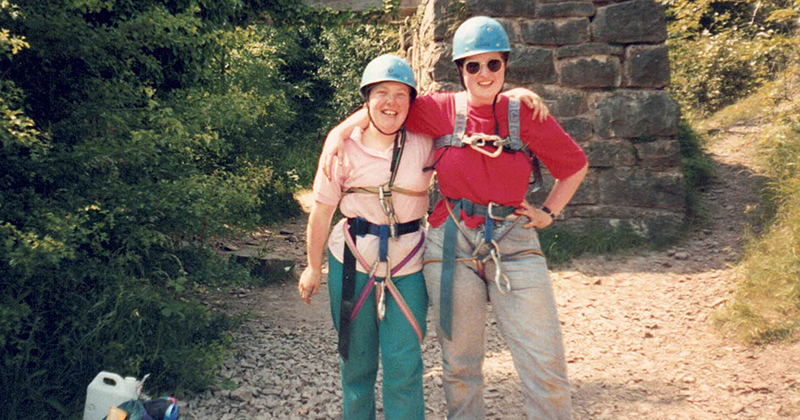 Drawn to naughty boys
After the course, Heywood worked in a factory and became "quite depressed", so she readily accepted an off from the college to work in the SEND department. She quickly moved up the ranks to lecturer, while completing a degree and later a master's in education leadership.
She was "drawn to the naughty kids who talk back, boys in particular" because "it's where I came from".
She describes her older siblings as "very roguish" and some school friends "ended up in prison or on heroin".
Heywood recalls persuading her boss not to kick out naughty students and to "blame me if this goes wrong". She could still see the good in students when others had given up.
"While some see bad behaviour, I see creativity and entrepreneurialism and I think there's something you can do with that because its energy. It's on us to turn that into something positive that doesn't get them into trouble with society."
She "very much pushed" her college bosses to develop NEET (Not in Education, Employment or Training) provision, and took on a succession of roles building that up.
This work brought her into contact with some "particularly high profile" young offenders "put in the area to hide away".
She admits that occasionally she encountered students with "something dark there". "That's just one or two exceptions where the good was perhaps a bit manipulated," she adds.
When teaching at a homeless hostel during a three-year project she led for the college to encourage education reengagement, Heywood recalls one lad who was "really going down a dark path" with crime and drugs.
Now he has his own family and carpentry business, and recently reached out to show Heywood how far he had come.
"He said – quite often they do – 'I was really naughty wasn't I? And asked me why I put up with him. I said, 'because your behaviour isn't who you are, it's just your behaviour. So who am I to judge?"
Defending college to employers
Heywood believes that college dropout statistics mask how many students "make their way back a year or two down the line, because there's a bit of growing up that happens".
She finds herself looking to the college's data to defend it and its young people when she is working with employers on meeting their needs.
"The regulation and some of the beating up of colleges that goes on is really tough," she says. "You can have an employer saying, 'the colleges aren't doing enough on this topic, and I've got vacancies to fill'."
But Heywood reminds them HoW is "not a job centre – it's not my job to fill your vacancies. And here's some data that suggests if you pay a little bit more, you might fill [them]."
Heywood hits back at employers who criticise the young. When they complained at a recent LSIP (Local Skills Improvement Plan) event about young people lacking soft skills and "not showing initiative", Heywood put the ball back in their court: "Well, did you when you walked into your first job? To be fair, they acknowledged they didn't. It's about reminding people that it is too quick and easy to demonise young people."
Heywood was "shocked" to discover that last year, 78 per cent of all local vacancies did not require a minimum level of education. She is concerned colleges are being tasked with providing skills, while "the employer in the driving seat isn't asking for any". This presents "a challenge" for education and training providers.
Heywood believes colleges are not without blame though. They can be "slow to turn things around and make a decision", and she agrees with former skills minister Nick Boles when he warned colleges that "training providers will nick our lunch if we don't get on things quick".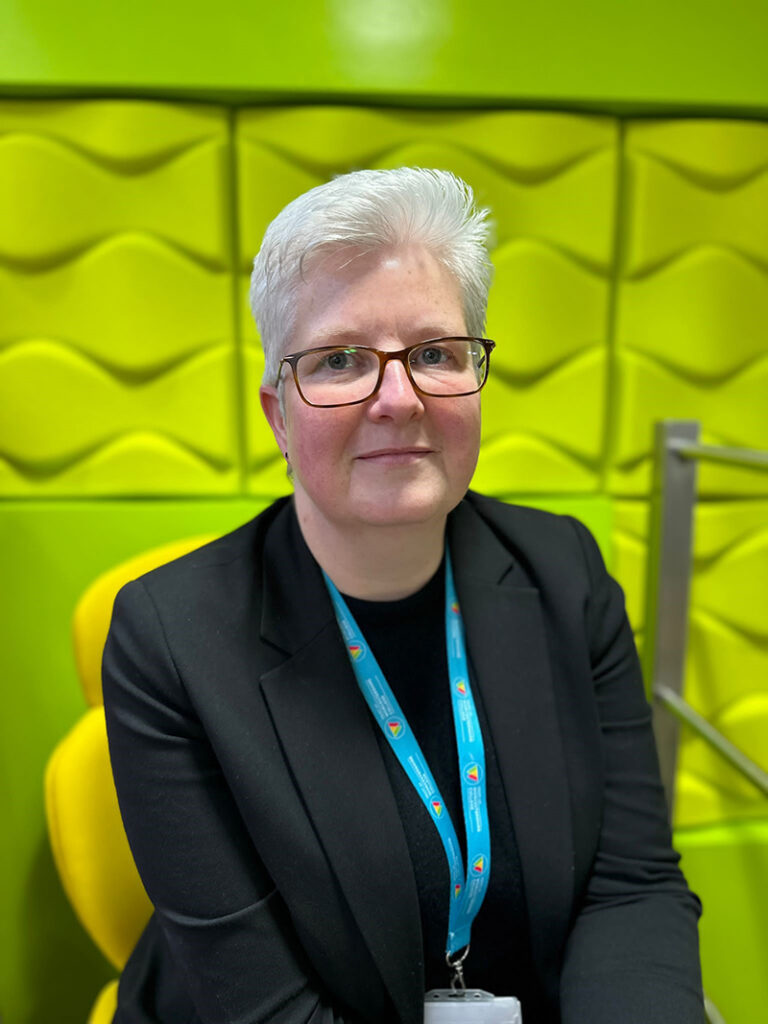 SEND losers in qualification reform
HoW has been providing supported internships for its SEND students since they were first piloted in 2013, and has so far placed 100 into sustained employment.
Heywood says it's a "fantastic programme", but "requires some additional support to businesses because there's a lot of fear and hesitancy about whether they can cope with someone with additional needs". "But actually, the support you have to provide is much less than you anticipated," she adds.
Heywood is particularly concerned about the impact of the rise of T Levels and defunding of other courses on SEND students, who already face limited opportunities as it is.
"There are some good kids practically who even the [apprenticeship] standards are too much for. It just feels like we're cutting them off too soon."
Heywood is also worried about the impact of the sector's financial stability on students. Her college has "pulled in the FE commissioner", who advised streamlining its current portfolio of 16 buildings across four campuses. This would save costs but Heywood is concerned "the disadvantage gap is being wedged even further".
It "boils" her "blood" that "FE is right the way down the [government's] priority list". "If your intent is to wipe out this sector, this is how to go about it. You can't even begin to finance the replacement for what that would lose," she says
Nurturing others into leadership
Heywood, who became vice principal in 2018 and deputy in 2021, never imagined herself as a leader. She now spends much of her time delivering on aspirational leadership programmes and encourages other introverts like her to believe in their own potential. "While there are a lot of it exuberant extrovert leaders around…you actually don't have to fit that particular mould to make it as a leader," she says.
Heywood is also "passionate" about "taking the right person" for the job and then "giving them the skills". When it comes to NEET teaching, "it doesn't really matter" if an applicant has never taught. "What we want to know is what they're motivated by. If that's all the right things, we take them on and train them. I'm proud of people in the college now, and who've moved on to other colleges, who we took with no teaching background and turned into great teachers. They then go pay it forward."
Heywood believes working in FE is "endlessly fascinating" and is clearly in no hurry to end her relationship with it just yet.
"Yes, the relationship might not all be rosy, but you can't help but love it," she admits.