The Education and Training Foundation's new chief executive Katerina Kolyva has taken the helm at a "pivotal moment", guiding it to the future from turbulent times of late.
Kolyva, who joined the charity last month, knows it can no longer rely on clinching automatic government contracts. Her mission is not an easy one; she has to ensure it returns to the same "sector-first" roots it had when it was created in 2013, but also needs to seize on new commercial opportunities to secure its survival. And those might be overseas.
The ETF was initially funded by the then Department for Business, Innovation and Skills but "owned" by the Association of Colleges, the Association of Employment and Learning Providers (AELP) and the adult education provider network HOLEX.   
AELP ditched its "ownership" in 2018, claiming it was "no longer an organisation run by the FE sector for the sector", but has recently re-joined on the understanding that it returns to its original sector-first purpose.
"I think we're clear now – I am clear, at least – that we are moving to a new era of working in partnership with the sector to deliver," Kolyva says.
The recalibration comes partly from necessity. The ETF delivered a large surplus on its 2019-22 T Level professional development programme because Covid meant it was mostly delivered online (and therefore cost less), but then faced pressure from DfE officials to pay back up to £7.5 million. Kolyva admits it was a "very difficult discussion." The contract requirements had already been delivered and the ETF sought legal advice, eventually agreeing to repay £6.2 million.
We have to compete as one of many players
Although she believes the foundation is now on "very good terms" with the DfE, she acknowledges that while the ETF used to get a government grant every year, it now has to shift to competing for contracts as "one of many players".
Kolyva is new to the UK's FE sector having spent much of her career working for the EU, mainly in education and research strategy. But what she lacks in FE know-how she makes up for in leadership expertise, having most recently spent six years as chief executive of the Council of Deans of Health, a UK-based membership organisation representing healthcare education and research.
She is currently in "listening mode" as she develops the ETF's new strategy – and that means talking first and foremost to other organisations representing FE.
"It would be remissive of me to say I shouldn't be talking to these organisations representing the sector [too]. Quite the opposite, I should be talking to them first."
 So far, she has been told the ETF's leadership programmes are "very highly regarded", but when it comes to some "processes" – Kolyva does not elaborate – the feedback is "you could do it better".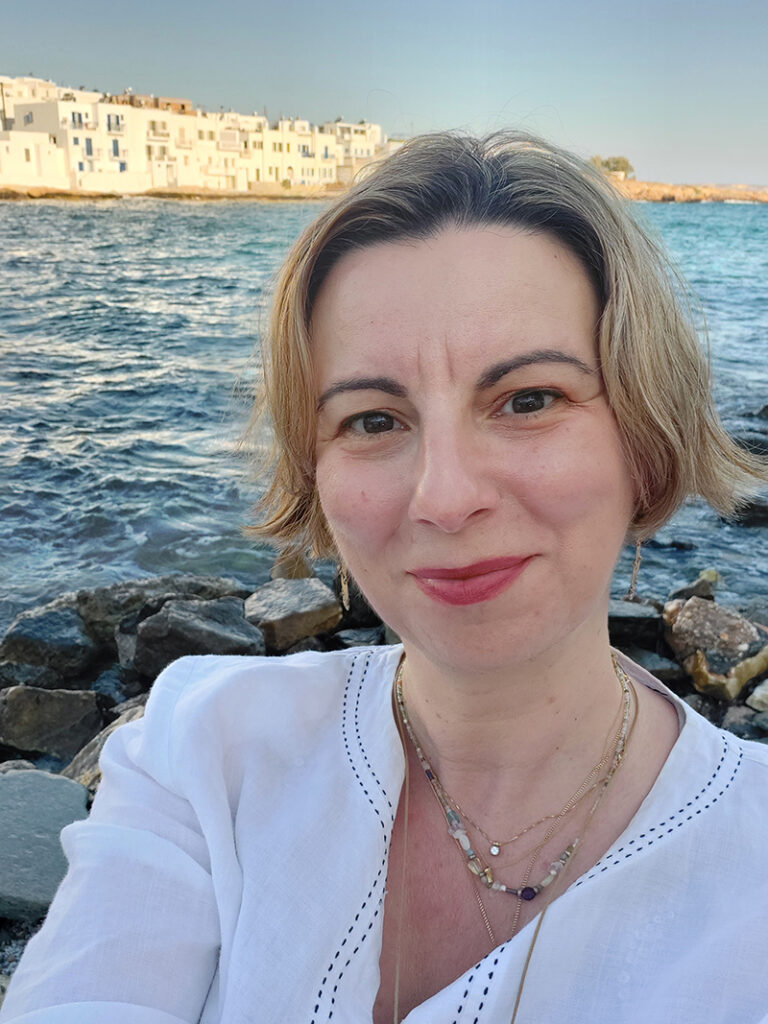 We must understand the needs of the sector
Kolyva wants to use "all the mechanisms we have in our hands" to "understand what the needs of the sector are". "Once we understand that, we deliver that. And if we need to influence government to prioritise what the sector needs, then we have that duty to the sector. That's the narrative from now on…"
But there is also now a need for "income diversification".
Quite aptly, the new chief executive – who is very much a citizen of the world – has her sights set on giving a new global outlook to an organisation that has been England-focused.
Kolyva is from Greece, speaks five languages, has lived in six EU countries and worked in more than 25 of them. And she writes travel blogs.
She believes the ETF "hasn't even touched the surface of [global opportunities] yet . I'd like us to be a lot more outward-facing in terms of what's happening globally, not just on our doorstep."
On the doorstep, Kolyva perceives issues in England with "recruitment, retention, austerity – horrible things". Globally, she sees "metaverse, sustainability and green skills". She refers to a recent report stating how an individual might have 15 different careers, reflecting how the FE trainers of tomorrow will have to build up a more "agile" workforce.
Kolyva, 50, has had a fair few careers herself, including as a teacher, translator, researcher, evaluator, lecturer and academic, as well as chief executive.
After doing lots of travelling with her family as a child and attending a French private school, she studied languages in Greece but has not lived in her homeland since she was 24. She returns regularly to the "very beautiful" island of Paros where her parents live, and there are also regular holidays to Belgium, her husband's home country.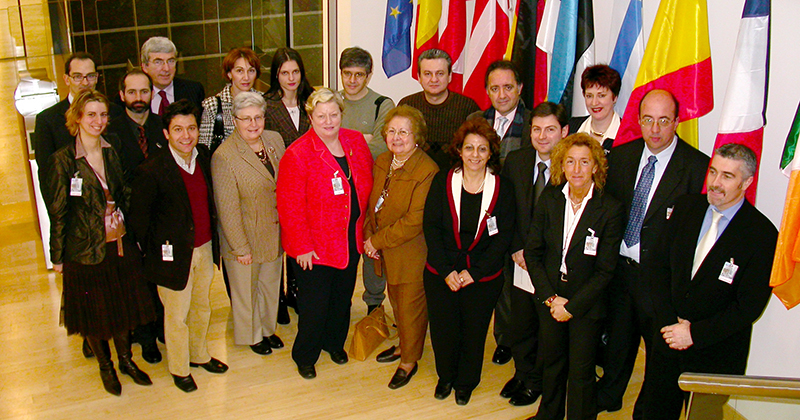 I appreciate the privilege that I have had
Her multicultural experience and insights means she brings a "big focus on inclusion" to the ETF table.
But she is also quite upfront about her privileged background. While Kolyva often hears people identifying with a particular issue because of their working-class roots, she admits she has "never felt or lived in a state of poverty", and believes conversely that is why she is "so passionately committed to social mobility in this sector".
"I don't have pain, so I suppose I appreciate the privilege that I have had. I almost look to others that I've come across in my education journey or my work. I've almost always worked in places that were non-elite perhaps because of that."
Kolyva's "big dream" as a young student was always to work for the EU, and after studying politics and international relations at the University of Kent she got her big break in Luxembourg, then Brussels. But she hated it.
She loved the "idea" of the EU – "the multicultural side, the vision and how countries together can do so much" – but it was "too bureaucratic" and she felt "part of a machine". So she returned to Kent, and wrote a PhD about the "anthropology of bureaucrats".
But her red-tape angst did not put her off from returning to the continent, first to Denmark then Belgium and Lithuania, partly to work on various EU education programmes.
And despite her disdain for EU red tape, she remain an ardent Europhile and hopes for "better collaboration" between the UK and the EU post Brexit, "particularly with education". She's also a huge fan of Eurovision (she's betting on Sweden winning this year, but hurriedly adds that the British entry is "very good").
Kolyva tells me of her love of France, Italy, Spain and especially Denmark, and when she describes returning to live in the UK in 2007, I can't help but wonder why she chose our drizzly shores. She says she likes the way the UK does business – its "focus on delivery outcomes" and "not just faffing around".
"I have been at European meetings where you've got people talking forever, going through a lot of context and background and I'm thinking, 'Oh no, just get to the point!"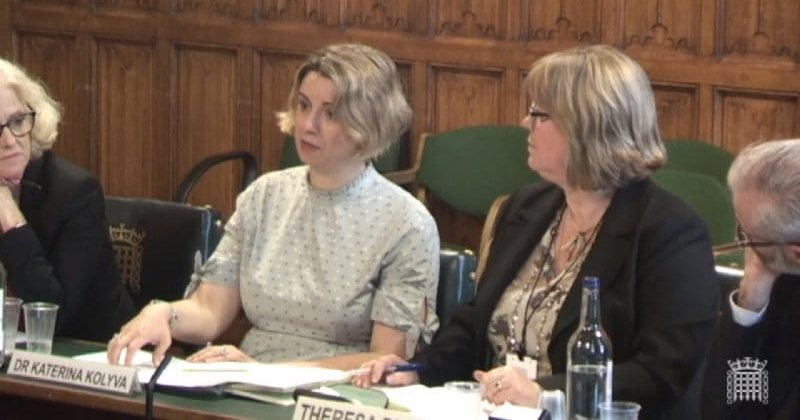 Her first job back here was for the Nursing and Midwifery Council where she quickly moved up to director level.
Her proudest achievement during her nine years there was helping to introduce revalidation, the process of renewal of professional development in nursing.
Whereas previously nurses were able to stay on their professional register indefinitely without requiring any checks on their expertise, Kolyva and her team introduced new rules requiring them to regularly prove they could still meet standards.
"It was about being proud of your professional development, so it was not a punitive thing, [although] the regulator at the time was seen very much as punitive," she says. "It was all about sick pay policies, and disciplinary procedures whereas I was coming in from another angle – the improvement side. I'm proud of how we turned around some of the narrative of what the regulator was."
As chief executive of the Council of the Deans of Health, she gained insights into how FE and FE interact in healthcare.
"I saw it from the other side, now [at ETF] I'm seeing it from this side which is fascinating," she says.
The ETF has expanded from 75 staff in 2019-20 to 141 in 2020-21, and now to about 200, mainly due to the T Level programme but also to a "move to bring in high-level in-house expertise".
But in light of changing market circumstances, Kolyva is "not complacent" about its growth.
"We are a charity in a very competitive market, we are in a sector that is depleted of funding. We have to behave smartly."