The government must cover the additional travel costs of T-level work placements to ensure rural colleges are not at a financial disadvantage, argues Jo Maher
At some point between the T-levels work placement pilot and the latest published government guidance, there seems to have been a change in thinking about how travel costs are to be funded.
On face value it's little more than a hint, but if it's indicative of the government's direction, it could devastate the work experience programme for rural colleges.
Here's the issue: the recent capacity development fund (CDF) documentation included a line indicating that the government would not be opposed to some of the funds being used for student travel in rural areas.
Student travel is not programme capacity development, however, and leaving rural colleges with no option but to draw from the CDF to subsidise travel would be a double hit.
Several FE institutions are taking part in a pilot placement scheme this academic year, part of the T-levels development process. They will then inform the Department for Education's guidance on what good placements look like.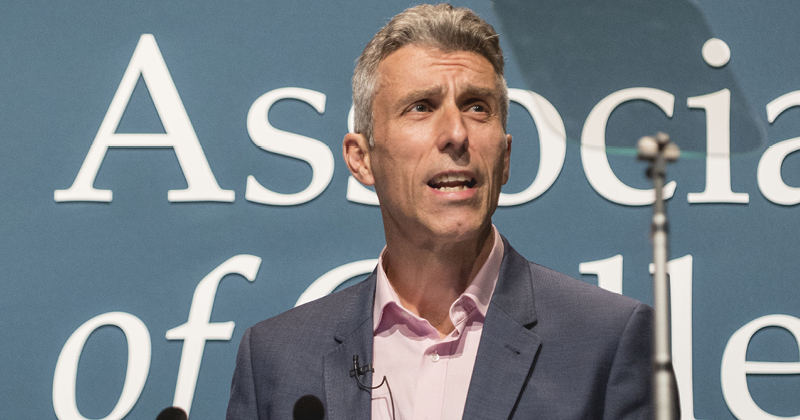 I was involved in setting up one of these pilots, which included a separate budget line for travel, perfectly logical given that travel costs can vary wildly, depending on the proximity of the college to its partner employers.
The CDF has taken a different approach. Available from April 2018 to July 2019 to build up capacity and capability for "substantive work placements", it will be allocated "based on the number of qualifying students in the 2015 to 2016 academic year, at a funding rate of £250 per qualifying student".
Yet it states that "for some students, particularly in rural areas where the placement may require additional travel, using some of the funds to support student travel and subsistence would be acceptable".
Rural colleges face particular challenges in this area. Not only do their students often face long journeys to college and work placements – they are also hampered by the timings and availability of bus services.
Some students may have to travel for an hour into town, where the college is located, then take another bus to the employer. Some bus routes finish around 5pm, causing problems for students getting home at night.
£250 per student will already be tight. It must cover planning and relationship building, any personal protective equipment, visits and support
Meanwhile, the fact that rural colleges often lack access to large employers in close proximity compounds the travel difficulties and increases oversight costs.
Boston College, for example, is located in an area with 96.3 per cent small businesses, most of which will be able to take no more than one student at a time on work placement.
Meanwhile, we have to use the CDF to develop relationships with several hundred new employers.
The requirements on what must be delivered using the CDF are stringent – and rightly so. The development phase must include occupationally specific work placements delivered to a "structured work plan", which are "adequately supervised" and monitored by site visits, for no fewer than 10 per cent of the number of qualifying students.
But £250 per student will already be tight. It must cover planning and relationship building, any personal protective equipment, visits and support, on top of transport costs.
We are keen to make this process work – and despite all the challenges of building new relationships with hundreds of employers, we are putting our backs, hearts and souls into the endeavour.
Which is why this perceived change is so concerning, because it appears to be structured in a way that will severely disadvantage rural colleges and those working with small employers.
We can draw hope from the fact that T-levels are still in the development stages. If the government is intent on its 45-day minimum work placements, it must invest sufficiently into the programme to enable all colleges to provide a quality learning experience for all students.
Jo Maher is principal of Boston College