Employers want to make the new T-levels work, but they will need clear, practical support, writes Stephen Evans
The new T-levels will rely on employers in a number of ways: to help shape content, deliver work placements, and, by getting these right, giving them credibility in the labour market.
The scale of the ask is clear: the government expects around 180,000 work placements per year for T-level students. These will be substantial, lasting 45-60 days with a 315-hour minimum – longer than many employers are used to.
Employers have found themselves in almost as many driving seats as Lewis Hamilton
But it's not just T-levels where we're asking employers to engage, lead and offer work placements. The same also applies to apprenticeships, traineeships, work experience, schools, higher education, and work placements for those out of work and supported by Jobcentre Plus.
Employers have found themselves in almost as many driving seats as Lewis Hamilton. Given this, are we – to overstretch the analogy – heading for a high-speed crash?
The good news is that lots of employers really want to help. Learning and Work Institute research showed that employers are positive about the idea and want to be involved. They are keen to help young people, and they see the value of helping to develop the talent pipeline.
However, they are concerned about how it would all work in practice. Our research also highlighted a clear risk of employer fatigue from the range of initiatives they are being asked to be involved in. Ultimately the employers we spoke to care less about the names of individual initiatives, and more about meeting their future skills needs and supporting the next generation.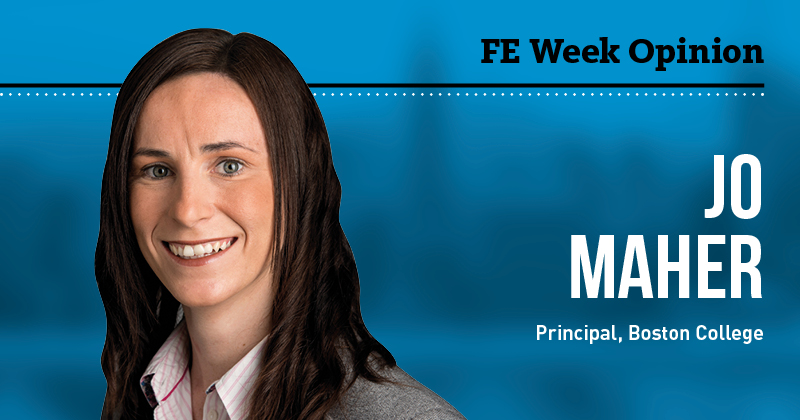 Making sure that we have the right number of placements in the right place at the right time will also be a challenge, particularly in rural areas – matching the supply of work placements in each sector to the demand from learners. Provision of placements today varies by sector: it's more common in childcare and health and social care, but less so in sectors with higher levels of self-employment like construction.
We found that financial incentives would have limited impact; employers told us they wanted to be involved and that dealing with other factors, like hassle, bureaucracy, and lack of support, were more important.
I think there are three areas where we need to prioritise action to turn employer interest into engagement:
Make it simple. Many employers are put off if things get overly complex – after all, they've got businesses to run. We need to be upfront about what we're asking and make it easy to take part. This also means fitting around what works for employers, and being flexible with timetabling.
Offer support. Lots of the employers we spoke to wanted clear guidance about what makes a good work placement and support for putting it in place.
Join things up. What we ask of employers for T-levels needs to be joined up with what is being asked around apprenticeships, traineeships and so on. This includes coherence of language; different departments and programmes have different definitions of what a work placement or work experience is.
As others have pointed out, we've had a lot of so-called once-in-a-generation changes in the last 20 years. But this does feel like a moment in time. The spotlight is on the technical education reforms and many other changes are underway. Employers are willing to play their role in developing the workforce of the future, but they will need clarity, support and coherence to make that a reality.
Stephen Evans is chief executive of the Learning and Work Institute