Staff at 32 colleges have voted to strike over low pay – but half of those balloted for national action failed to meet the turnout threshold.
The University and College Union (UCU) today called on college chiefs to negotiate "realistic" deals where workers have voted to down tools, warning that strikes could come as soon as November.
UCU balloted 89 colleges in total, but the 50 per cent turnout threshold required by law was only achieved in 32 colleges. Members at 13 colleges voted to settle their disputes after receiving pay offers of up to 8.5 per cent, but 43 colleges failed to hit the 50 per cent threshold.
Staff at another, North Warwickshire and South Leicestershire College, received a pay offer shortly after the ballot launched which paused their vote.
The union described the 50 per cent threshold as "anti-trade union" but refused to release the votes and turnouts for each college. UCU did however say that 90 per cent of the staff who did vote said they would back strike action.
UCU is demanding a pay offer in excess of RPI inflation, a national workload agreement, and a commitment to binding national pay negotiations. The ballot was launched on September 5 and closed yesterday.
Two weeks after the ballot launched the Association of Colleges (AoC) recommended its members offer staff pay rises of 6.5 per cent, in line with what is being offered to school teachers.
AoC chief executive David Hughes called on staff to "put down their ballot papers" after the recommendation was made.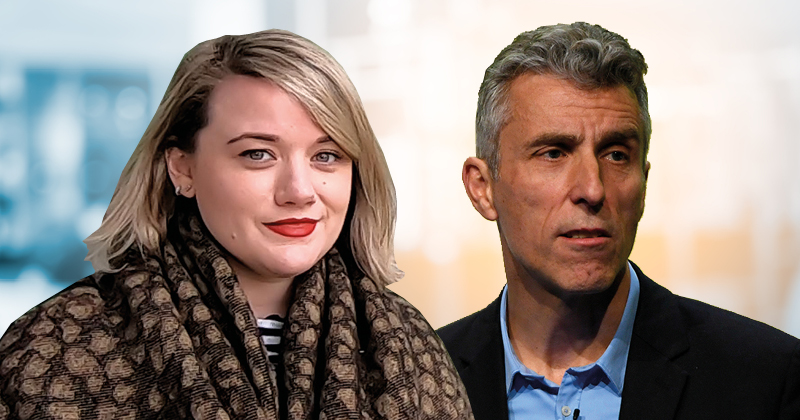 UCU general secretary Jo Grady said: "Our members have emphatically voted to strike over the low pay and high workloads that plague further education. Good quality education cannot be built upon the backs of staff who cannot afford to heat and eat.
"The 6.5 per cent pay recommendation by the AoC is a good start but we fear many employers will simply ignore it as they've done in the past. Where employers can pay more, they should, the money is there.
"If college bosses want to avoid disruption, they need to offer realistic pay awards, address workloads, and make a commitment to binding national bargaining."
Hughes said he was "disappointed" to see UCU move ahead with the ballot "after we made what UCU itself has described as a good start in putting college pay back where it should be.
"This year, after over a decade of government funding cuts, our campaigning helped secure extra funding for colleges to help match the pay award in schools. That money is welcome and allowed us to make a strong offer in response to UCU's pay claim, but the unions know that, frustratingly, not every college will be able to offer 6.5 per cent because of the way the funding was distributed."
Hughes added that the low number of colleges where the "crucial" threshold for pursuing strike action was reached shows that "most college staff agree that the settlement we recommended is reasonable".
UCU's further education committee will meet in the next two weeks to decide next steps.
Colleges that beat the 50% threshold and voted yes to strike:
Abingdon & Witney College,
Bath College,
Bolton College,
Bournemouth & Poole College,
Brockenhurst College,
Burton and South Derbyshire College,
Calderdale College,
Cambridge Regional College,
Capital City College Group,
City of Bristol College,
City of Wolverhampton College,
Colchester Institute,
Craven College,
Croydon College,
Farnborough College of Technology,
Furness College,
Gloucestershire College,
Hugh Baird College,
Isle of Wight College,
Loughborough College,
Myerscough College,
New College Swindon,
Newcastle and Stafford Colleges Group,
Nottingham College,
Petroc,
Runshaw College,
South Thames College,
The City of Liverpool College,
The Heart of Yorkshire Education Group,
Warrington & Vale Royal College,
Weymouth College,
Windsor Forest Colleges Group,
Colleges where UCU has now settled its dispute:
Bishop Auckland College
Bury College
Cheshire College
Dudley College
Ealing, Hammersmith & West London College
East Durham College
Exeter College
Leeds College of Building
Middlesborough College
City College Plymouth
Stoke on Trent College
Wiltshire College
Yeovil College
Colleges that failed to hit the 50% turnout threshold:
Activate Learning
Askham Bryan College
Blackburn College
Blackpool and The Fylde College
Bridgwater and Taunton College
Brooklands College
Burnley College
Chelmsford College
Chesterfield College
Chichester College Group
College of West Anglia
Darlington College
Derby College
DN Colleges Group
East Coast College
East Sussex College Group
Heart of Worcestershire College
Lambeth College
Leicester College
Mid Kent College
Milton Keynes College
Nelson & Colne College Group
New City College
New College Durham
Northampton College
Oaklands College
Orbital South Colleges
Plumpton College
SK College Group
South & City College Birmingham
South Devon College
South Essex College
South Gloucestershire & Stroud College
Sparsholt College
Strode College
Suffolk New College
Tameside College of Technology
TEC Partnership
Truro & Penwith College
Walsall College
Weston College
Wigan and Leigh College
Wirral Metropolitan College