Skills Minister Nick Boles has revealed in the Skills Funding Letter that co-funding in the workplace will be removed from 2016/17.
The letter to Skills Funding Agency (SFA) chief executive Peter Lauener, which set out the Agency's priorities and funding for next financial year, was published yesterday evening.
In a move which FE Week understands will save around £50m from the adult education budget (AEB), Mr Boles said: "Co-funding in the workplace is to be removed. As part of the diversification of funding, we consider that employers should fund learning that takes place in the workplace.
"The funding released by this change can be used by providers to deliver more priority learners."
The announcement on co-funded provision, for non-apprenticeship workplace courses that the SFA only pays half the fully-funded rate for, indicates that employers could be charged a fee to make up for some or all of the difference.
But director of employment and skills at the Confederation of British Industry Neil Carberry said: "Businesses will be concerned that this move has more to do with underwriting colleges than funding high quality learning."
He added: "The [planned new apprenticeship] levy will change who funds learning — but what's important is that learning is relevant and effective, not where it takes place."
According to the November Statistical First Release, in 2014/15 there were 56,100 workplace (non-apprenticeships non-English and maths) funded starts — although the figures did not say how many of these were co-funded.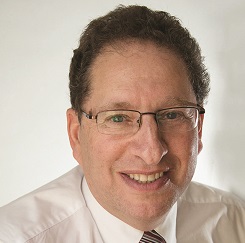 Stewart Segal, chief executive of the Association of Employment and Learning Providers, said: "We have to accept that some people in the workplace that would have previously been co-funded will no longer be funded, other than through the apprenticeship programme or a loan."
Mr Boles added, in the letter, that the Department for Business, Industry and Skills (BIS) will no longer provide a "separate community learning budget".
"The Pound Plus strategy, introduced in community learning in 2013, must be used to deliver value for money focus public support on disadvantage and ensure that all learners pay if they can afford to do so," he added.
"In 2016/17, I ask that you consult with local commissioners and providers to agree how to get the most from the integration of the community learning budget, in order to best meet local adult education needs."
Sue Pember, director of policy and external relationships adult and community learning provider membership body Holex, said: "It is what we expected and have been preparing for.
"It will help adult education providers deliver what the community needs to support productivity and personal growth.
"What needs to be worked through is how the devolution areas local commissioners will operate and how to make provision relevant to local needs without creating another layer of bureaucracy, or worse introducing new unwieldy procurement processes."
Mr Boles also elaborated on the implications of Chancellor George Osborne's commitment announced last month to protect the "core adult skills participation budgets in cash terms, at £1.5bn".
The letter stated that this "£1.5bn available to support adult FE outside of the costs of apprenticeship funding", would form "a new budget we call the AEB".
"It is a single funding line which replaces what has been three separate funding lines: funding for adult FE outside of apprenticeships (previously within the adult skills budget), community learning, and Discretionary Learner Support (DLS)," Mr Boles said.
It also said BIS "will provide information on capital funding in the new year", which differed from the typical expectation on the department to announce the spending level by now.
Questions remain over whether moving community learning to the AEB will mean it is no longer protected, and what impact the move will have on DLS funding which the Government is predicting will be £86m this year.
More detail will also be sought be FE Week on how funding to support 19+ apprenticeships and adult education will be cut by £34m, from £373m to £239m, as stated in the letter.