Sector leaders have welcomed then findings of a new Public Accounts Committee (PAC) report that raised grave concerns over the post-16 education and training area reviews process and FE finances.
The report published this morning, entitled 'Overseeing the financial stability of the FE sector', said it was "unclear how area-based reviews of post-16 education, which are limited in scope, will deliver a more robust and sustainable further education sector".
It warned that the Government viewed "area-based reviews as a fix-all solution to the sector's problems", but they had the potential to be "haphazard".
The comments were welcomed by Martin Doel (pictured above), chief executive of the Association of Colleges (AoC), which submitted written evidence to the enquiry.
He said: "Area reviews are limited in their scope and are too often seen as a fix-all solution to the financial pressures in the sector and it is helpful that the PAC has recognised this."
He added: "The committee has [also] recognised the damage funding cuts have already done to colleges across England, as well as how these are exacerbated by late funding decisions.
"The AoC has called for three-year funding allocations to be introduced to allow for better planning, so the committee's recognition of the problem is welcomed."
The report highlighted a number of "substantial external challenges" facing colleges that were, for example exacerbated by "very late funding decisions" and "overly complex funding arrangements".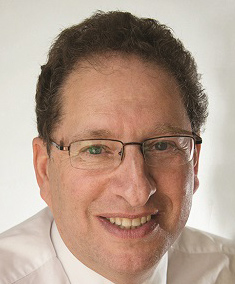 Stewart Segal, Associations of Employment and Learning Providers chief executive, called for more focus on "minimising the amount of financial support required and maximising the money available for frontline delivery".
He added: "It is important that the area reviews consult all providers and AELP is working with local provider networks to provide input into the discussions."
"The [PAC] committee has rightly found that reviews must take into account the education and training provision of a local area as a whole, including school sixth forms, rather than singling colleges out."
James Kewin, deputy chief executive of the Sixth Form Colleges Association said: "The PAC report makes a number of sensible observations about area reviews.
"To be effective, the reviews should of course include all post-16 providers on the same terms.
"Expanding the scope (to include schools) and extending the timeframe will lead to better quality recommendations and a better deal for students."
David Hughes, chief executive at the National Institute of Adult Continuing Education, said: "I'm pleased the PAC conducted this inquiry into the financial health of FE, particularly colleges. In its response, there are two key points I hope the Government will address.
"There does need to be a recognition that funding pressures hinders the ability of colleges to innovate and deliver the policy priorities put forward by Government; big changes are needed by colleges to make a success of the apprenticeships levy, local commissioning, extension of advanced learning loans and delivering high quality English and maths to name just a few.
"Funding pressures are also impacting on quality and on the range of learning opportunities for adults and young people. Both of these directly hit the ambitions of learners."
Meg Hillier, PAC chair and Labour MP for Hackney South and Shoreditch, said that the report's findings were "deeply worrying for a sector which equips people with skills and qualifications that can transform their life prospects, and by extension those of the communities in which they live and work".
Neil Carmichael, Education Select Committee chair and Conservative MP for Stroud, said: "Funding for FE has to match the Government's ambitious goals for the FE sector and ensure colleges have the financial security to plan ahead and achieve these aims."
Skills Minister Nick Boles said on behalf of BIS and DfE: "With early intervention from the funding agencies, the FE commissioner and locally-led area reviews, colleges will become more efficient and financially resilient."