Post-16 education and training area reviews have come in for heavy criticism in a new Public Accounts Committee (PAC) report that raises serious concern about the financial health of the sector.
The report, entitled 'Overseeing the financial stability of the FE sector', was published first thing this morning (Wednesday, December 16).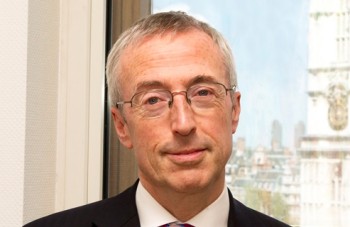 It follows the committee's enquiry into FE finances, which included an evidence session on October 19 where senior figures questioned included Martin Donnelly, permanent secretary for the Department for Business, Innovation and Skills (BIS), and Peter Lauener, chief executive of the Skills Funding Agency (SFA) and Education Funding Agency (EFA).
The report said that it was "unclear how area-based reviews of post-16 education, which are limited in scope, will deliver a more robust and sustainable further education sector".
"The departments appear to see the national programme of area-based reviews as a fix-all solution to the sector's problems. But the reviews have the potential to be haphazard," it added.
The report also raised concern that "with so many parties involved in running the reviews, there may be no clear process for making difficult decisions".
It followed the government announcement on December 3 that 34 general FE colleges and 15 sixth form colleges (SFCs) would be involved in the second wave of post-16 education and training area reviews.
And just like the seven reviews of the first wave, in which 83 colleges are being reviewed, no school sixth forms were listed.
The report recommended the government should "demonstrate the area-based reviews are taking a sufficiently comprehensive look at local provision taking into account all FE providers and school sixth forms".
It also raised grave concern about colleges' finances.
It said the SFA had conceded that the SFA "deemed 29 colleges to be financially 'inadequate' in the 2013/14 academic year", but "the agency's latest estimates, produced in May 2015, suggest that there could be around 70 colleges in this position by the end of 2015/16".
It added "substantial external challenges" facing colleges had been exacerbated by "very late funding decisions", as well as "overly complex funding arrangements, whereby funding comes from many sources for different students attending the same course".
The SFA was also singled out for being "too reactive to emerging [financial] risks".
It recommended, for example, that the government should "review and simplify the oversight and intervention arrangements for colleges", making them as "streamlined" as possible.
Meg Hillier (pictured above), PAC chair, said: "The government has been desperately slow off the mark to tackle a looming crisis in FE.
"This is deeply worrying for a sector which equips people with skills and qualifications that can transform their life prospects."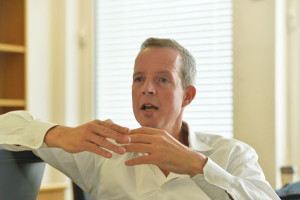 Having read the report, Skills Minister Nick Boles said on behalf of BIS and DfE: "We have protected funding for FE and will be increasing real-term spending by more than a third in the next five years. "Furthermore, funding for apprenticeships will have doubled since 2010.
"With early intervention from the funding agencies, the FE commissioner and locally-led area reviews, colleges will become more efficient and financially resilient."
An SFA spokesperson said: "We have strengthened our own approach to intervention," she added. "It includes using a variety of data sources to assess where risk might be highest.
"In addition, for the current year we included clauses in our funding agreements with colleges that enable us to require early action to be taken before formal triggers for intervention have been breached".
Visit http://www.publications.parliament.uk/pa/cm201516/cmselect/cmpubacc/414/41402.htm to download the report.