The Skills Funding Agency (SFA) has confirmed that publication of the next round of nationwide qualification achievement rates will be delayed by around two months, FE Week can reveal.
The final Qualification Success Rates (QSR) figures for 2013/14 were published in January this year.
But a note sent to providers by the SFA's central delivery service on December 11 said that the equivalent reports for 2014/15, illustrating what are now called Qualification Achievement Rates (QAR), will be published "towards the end of March 2016".
Jerry White, deputy principal of City College Norwich, was frustrated by both delay and short notice of the announcement.
He told FE Week today: "What is so frustrating is that the sector has been planning for the normal cycle of publication, with the provisional data expected next week, so a week's notice of a two month delay seems incredibly late in the day.
"It is especially annoying as the actual changes to the business rules for 2014/15 success (achievement) rates are relatively minor compared to the previous year, so there seems little reason for any technical problems to have occurred."
The SFA note explained that "while this [publication of the report] is later than in previous years, the changes that have been made to collection and storage of this data will make future reporting quicker and more efficient and cost effective," it added.
"We do recognise that this could affect some of your planned business processes.
"However it is important that we allow time for thorough testing and quality assurance to be carried out, particularly as this data will be published and used by external stakeholders. The timing of the publication of National Achievement Rate Tables (NART) will be unaffected."
The full NART will still be in April 2016, the same month that National Success Rate tables were published this year, as reported in FE Week.
It also said that Ofsted had been kept "fully briefed and they have confirmed to us that they will use a combination of provider's own data and the ILR data they receive from the SFA until the provisional QAR are available".
An Ofsted spokesperson said: "Our judgements depend on what inspectors see when they go into FE and skills providers, as well as data. We are satisfied the SFA's arrangements will allow us to have as up-to-date and accurate records as possible."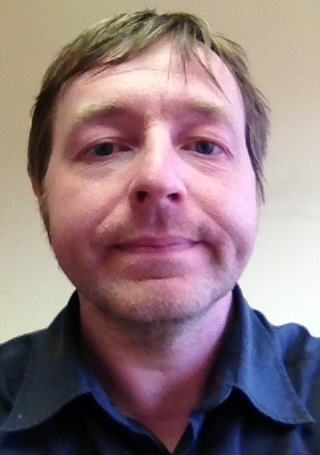 Stephen Hewitt(pictured right), strategic funding, enrolments and examinations manager at Morley College, said: "If this means a little bit of short-term pain this year, through the delay, to allow a better system to be implemented for the long-term, then that should be okay.
He added: "In the past, the QSR report was published as a series of PDFs, but we understand that the QAR data is going to be presented on a database accessible through the Hub.
"It will make it easier for providers and, for example, local enterprise partnerships and Oftsed to check out the revised data."
An SFA spokesperson said: "The new reporting system we are introducing for 2014/15 QAR's will use interactive dashboards accessed via the Hub.
"It will give providers and stakeholders more information than we were able to publish in the PDF reports that were distributed through the provider gateway."