Weymouth College has jumped from an 'inadequate' Ofsted rating to 'good' following intervention from the FE Commissioner.
The latest Ofsted report on the college was published this morning (December 15), with inspectors rating it 'good' across-the-board.
It represented a significant improvement on the 'requires improvement' rating handed out by the inspectorate in June 2013, and the subsequent 'inadequate' rating in February 2015.
It also comes after FE Commissioner Dr David Collins raised concern about the college's finances and leadership and launched a Structure and Prospects Appraisal (SPA) in March 2014 for the provider, which was deemed inadequate for financial health by the Skills Funding Agency (SFA).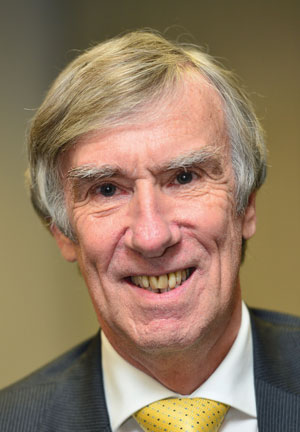 Dr Collins went on to work on improvements at the college with new interim principal Nigel Evans who took over the leadership after Weymouth's previous principal, Liz Myles, was suspended in November 2014 and then resigned in February 2015.
And the latest Ofsted report stated that "since the previous inspection governors and leaders have taken decisive action to remedy the financial position of the college", with governors working to "carefully scrutinise the financial and academic performance of the college".
It said management at Weymouth was now good and managers were developing "strong links with employers and partner organisations".
The curriculum was deemed "cost-effective" and effectively meeting the needs of learners, employers and the local community.
The report found that learners at the college were well-behaved, received good support form staff and are making good or better progress, with "a high proportion" completing their main vocational or academic courses successfully.
Careers advice and guidance were considered "very effective in enabling learners to make the right choices and move on to further learning, training or employment", the report added.
Points for improvement raised by the report included insufficient numbers of 16-18 learners achieving qualifications in English and maths.
A need to boost standards in a minority of subject areas was also identified, including beauty therapy, business and administration.
Mr Evans said Dr Collins' visit had been very significant in making this progress, adding that he felt the commissioner's team were "rooting for" the college to succeed.
He added that Dr Collins "made his position very clear to us about what we should do next, which was about savings. He was adamant that the government wouldn't give us any more money — at least we became clear on what we had to do".
Mr Evans said that a lack of financial expertise, particularly among the previous senior leadership team, had led to significant problems such as running an apprenticeship programme that had not been costed out.
But Dr Collins, he added, brought in Andrew Tyley, who is now part of the FE Commissioner's team, as an interim vice-principal for finance and business planning to advise the college.
The college also carried out its own series of internal mid-term reviews in each subject-sector area, as part of an ongoing process of self-assessment.
Unviable class sizes were addressed by converting poorly recruiting level one provision into a "communal" offering of taster courses, Mr Evans said.
He told FE Week: "We've all moved the college into a different place.
"In October, we came out of the SPA because we had a break-even budget, we'd hit our student number targets, and then we had a week ago we had the letter from the secretary of state taking us out of administered status."
The college, which currently has around 2,600 learners, was told by an FE Commissioner adviser in October that Dr Collins was "ready to take a step back from his oversight role".
After a revisit in July, Dr Collins commented that he was "delighted with the progress that the college has made under its new leadership and management".