The scope of new powers for the education secretary to intervene where colleges are deemed to be "failing" their communities will be revealed today.
The first draft of the new Skills and Post-16 Education Bill will be laid before parliament this afternoon.
It follows last week's Queen's speech and will legislate for reforms set out in the FE white paper published in January.
The three key measures being introduced in today's Bill will involve: local skills improvement plans; greater intervention powers for the education secretary; and a new lifelong loan entitlement.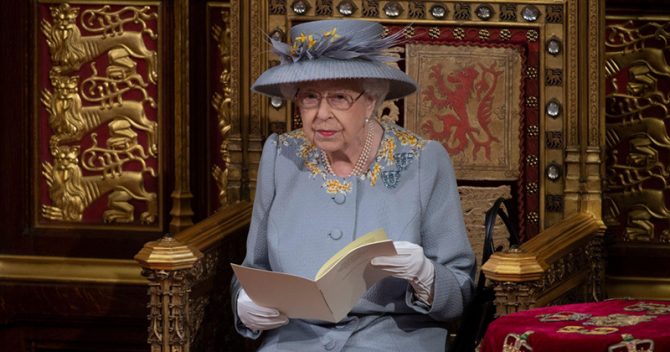 FE Week was first to reveal government plans to take greater control over colleges after the white paper was announced in early 2020. But the extent of these powers has so far remained unknown.
Ahead of today's Bill, the Department for Education said the new powers will enable the education secretary to "intervene when colleges are failing to deliver good outcomes for the communities they serve, and to direct structural change where needed to ensure colleges improve".
In a blog leading up to the Bill, Association of Colleges deputy chief executive Julian Gravatt said he will be reading these clauses "with interest" but expects there "may be a new duty on colleges to obey directions from the education secretary or a power to ask the chair of governors to resign".
But he did question what other intervention mechanisms could be introduced considering it is only four years since parliament approved the Technical and Further Education Act 2017 and gave DfE powers to trigger a college insolvency.
Gravatt said he has also advised officials to "be careful about trampling over employment law" when it comes to action against principals of colleges in trouble.
Elsewhere, the Bill will put employer ownership over new local skills improvement plans on a statutory footing.
The DfE said they will make it a "legal requirement that employers and colleges collaborate to develop skills plans so that the training on offer meets the need of local areas, and so people no longer have to leave their home-towns to find great jobs".
And the lifelong loan entitlement, which is still yet to be consulted on, will "transform the current student loans system" by giving "every adult access to a flexible loan for higher-level education and training at university or college, useable at any point in their lives".
'The Bill marks a significant milestone in our journey to transform the skills'
Education secretary Gavin Williamson said: "Talent is everywhere in our country and the Skills and post-16 Education Bill marks a significant milestone in our journey to transform the skills, training and post-16 education landscape and level up opportunities across the country.
"This legislation will be vital so we can make sure everyone can gain the skills they need to get a great job locally and businesses have access to the qualified employees they need to thrive."
The Bill is expected to be available from around 12.30pm today.
Debates will be scheduled for the Bill in the Houses of Commons and Lords in the coming months which could prompt amendments.
The Bill is not expected to gain Royal Assent for another six months.