As Northern College fights for survival, FE Week asks – is the government overlooking a big opportunity to 'level up'? 
Lee Hughes was 29 years old when he signed up to Northern College, one of just a few adult residential providers in the country, hidden away in expansive grounds in Barnsley. "It's a bit of a story," he begins. "It were quite rough at my school and I thought, if I just play the fool, I'll get by, which I did. But I left school with no qualifications whatsoever."  
Aged 16, Hughes was living alone. "I got a job in a warehouse, and that was it, I was just drifting. I got into drugs. One of my hang-ups was that I'd not tried my best – that I'd let an opportunity slip through my fingers." He'd done electrical engineering for a year at the nearby general further education institution, Barnsley College, but left. "I was just doing it because everyone else was."
He then got a job in a call centre, but he "kept getting disciplinaries for reading books, history books. I was on my final warning at work, and my manager said, 'You're wasted in this work. Go and do something with yourself.' It was a really key moment in my life."
Hughes turned up at Barnsley College once again. "But as soon as I walked in the door, it was just kids. Some of them weren't much older than my son." He'd also been recently made homeless and so the receptionist, hearing his circumstances, told him about Northern College. Like 95 per cent of learners there, Hughes qualified for a means-tested free place.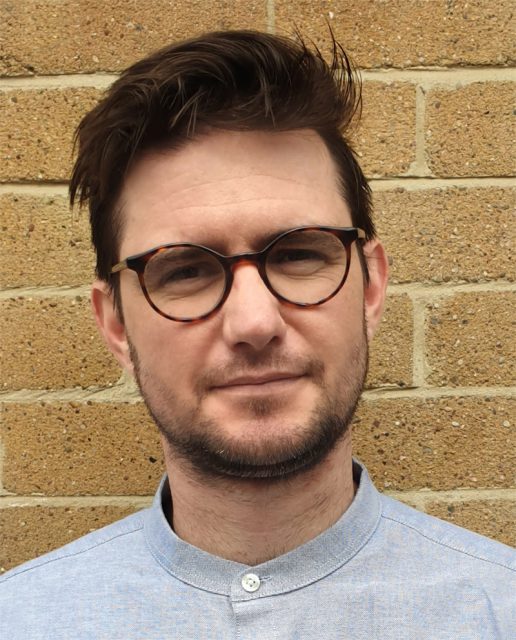 The Ofsted grade 1 college offers two- or three-day short courses, an adult educator training route, maths and English GCSEs, functional and digital skills courses, and two main access routes into higher education: a humanities and social sciences route, and a computing route. A criminal investigations route, leading into police work, is launching this year and a healthcare access route is in development.
Hughes took the humanities route.
"I did well, really, really well, I were absolutely flying," he smiles. Hughes became the student union president at the college, got a distinction in his course, and was accepted on to a history BA at Sheffield Hallam University. He went on to a research masters, and is now applying to PhD positions, aged 36. "If I hadn't had the opportunity to move into Northern College, I wouldn't be having this conversation with you right now." 
Adult education is already under huge pressure due to government cuts. Funding has nearly halved since 2009 and adult education participation rates have fallen by 49 per cent since 2004.  An estimated £1.3 billion will be needed to reverse the cuts of the past decade.  
Hidden within this straining sector is adult education residential provision, which has relatively tiny numbers compared to higher education residential provision. Northern College has about 4,000 enrolments each year, of which about 70 learners are on access to HE routes, and 35 of those are on residential placements. Meanwhile, about 80 per cent of learners on short courses are residential. There are 75 bedrooms on site. 
There used to be more such provision, explains Alan Tuckett, who formerly led the National Institute of Adult Continuing Education and is now emeritus professor of education at Wolverhampton University. After the Second World War, residential education was encouraged and both long- and short-term-stay colleges sprang up. By the 1960s the long-term adult education residential providers included Fircroft College in Birmingham, Ruskin College in Oxford and Hillcroft College in London.
In 1973 a government inquiry into adult education recommended "the establishment of one further college in the northern half of England", and Northern College opened in 1978 on the site of an old teacher training college. All four were intended for vulnerable and working-class adults and have historically close links to community groups and trade unions.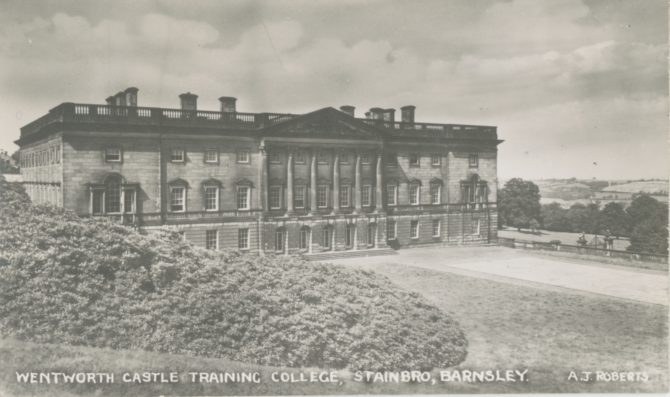 Together, the four are known as the residential Institutes of Adult Learning. When incorporation arrived in 1992, they were registered as "specialist designated institutions", because they differed from other FE colleges in being independent charities, regulated by their own trust deeds, while publicly funded. All four institutions retain that category on government websites. But experts warn only two truly remain in their original form.  
In June, Ruskin College will join Activate Learning college group after being hit with a financial notice to improve in 2014 and again in 2020, and some of its residential provision has been scaled back. Meanwhile, Hillcroft College has merged with Richmond Adult and Community College. Neither college responded to requests for interview.  
"Now there's really only two left, Northern College and Fircroft College, that still have their own distinct centres," says Tuckett. "The failure to distinguish the needs of these institutions has crippled them. The argument is, they'd be better off amalgamated with a general FE college. No – we will lose what is special about their offer." 
Now the two providers are locked into a legal battle with the Department for Education. Last year the DfE told the four "specialist designated institutions" it was carrying out a review of their residential funding.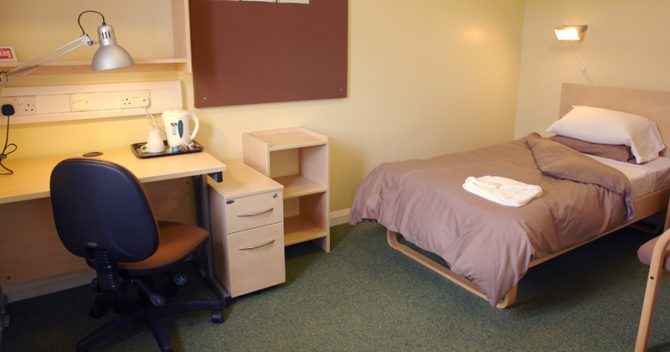 Since then, Northern College has been told it made "errors" worth £1.2 million over the past two years by applying an agreed uplift for residential funding to each course rather than to each learner. Like other adult education providers, Northern College is also facing a clawback on the adult education budget after under-recruiting because of the pandemic. 
But changes to the uplift is the more serious worry. Worth 4.7 times the base funding rate, the uplift was set in the late 1990s by education secretary David Blunkett, says Julian Gravatt, deputy chief executive at the Association of Colleges. It does not apply outside of the four specialist designated institutions, such as for adult residencies in land-based or high-needs specialist colleges, which are funded according to different calculations.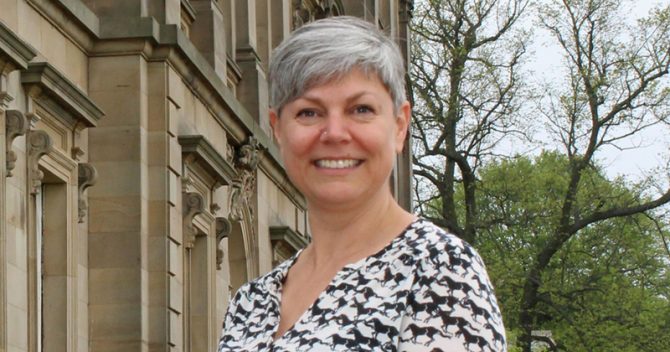 The latest accounts for Fircroft College show a similar story. They reveal the ESFA is seeking between £309,000-£350,000 back from the uplift funding, but "no evidence has been provided that the ESFA's position is legally valid", say the accounts. Fircroft College, like Northern College, has engaged lawyers.
The situation is a "triple whammy", says Sue Pember, chief executive of adult education membership body HOLEX. "Nobody has properly understood the learner operating model for these institutions and how to fund them. They are really adult institutions, and they should have been considered alongside higher education, with the residential element treated in the same way," she says.  
The 4.7 uplift is "not as much as it sounds", since it "recognises the cost of upkeep of an old building and the wraparound support these learners need, like childcare and extra tuition for English and maths". 
"Key to what we do is the residential work, for those adults who haven't got homes, or have really chaotic home lives," says Yultan Mellor, chief executive at Northern College. "We can take them out of that life. We call it an immersive learning experience."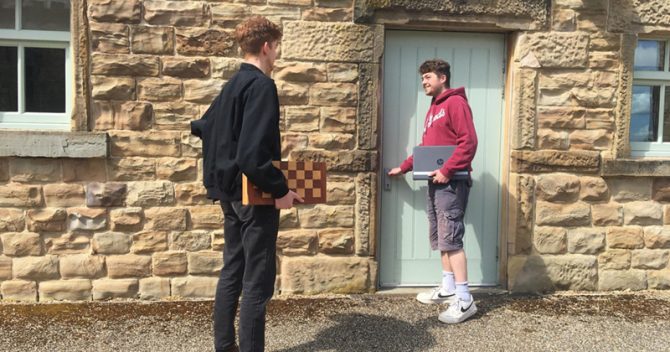 The college is open 48 weeks of the year, 24 hours a day, with the library open until 10pm, and counselling and pastoral services on site. "If the uplift disappeared, we couldn't offer the residential provision. What I keep trying to explain to funders is many of our learners would be publicly funded by the state in other ways. Actually, this is such a positive way to help them."  
The children's centre at the college has already had to close this year.
Natalie Gorton, a former student now on a PhD at Huddersfield University, says she "could never have re-educated myself without that children's centre". She adds: "There's so many mums in Barnsley who would never be able to do it otherwise. It's like a family in there. If they remove the residential bit, I would find that incredibly upsetting. It would be devastating for Barnsley."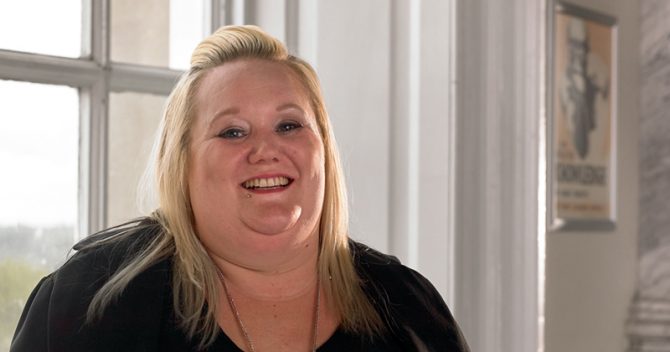 Bryn Middleton, aged 19, and Abraham Crabb, aged 21, are equally emphatic. Both are on the computing access course, and have places at Aberdeen University and Manchester University. "If I was at home, I wouldn't have a study space," says Crabb. "When you're making a big change in life, you need your environment to change with you."
Middleton adds: "I'd be quite upset if the residential part goes. If I didn't have this option, I'd still be working in a café. I'd never had my independence before, never looked after myself, so I was worried about going to university. This way I've prepared myself." 
There is clearly a case for a wide-ranging, constructive review with open consultation on residential adult education, say Gravatt, Tuckett and Pember. The different rates for residential placements in different kinds of colleges could be considered and fitted into an ambitious future plan knitting together bootcamps, Institutes of Technology and the level 3 skills drive. 
A DfE spokesperson gives little away. "The secretary of state requested a review of adult residential funding. Should there be any changes, these will not take effect until August 2022."
"It is reasonable and sensible for DfE to periodically review all parts of FE funding […] but I'm not sure these have been clearly set out," warns Gravatt.
Gorton puts it more bluntly. "You know when Boris talks about levelling up? This is how to do it."
Spoken from the heart of its new "red wall" region, the government may wish to think again – and possibly ponder an adult education residential provider for every region.