The government has published plans to expand the 16-19 Tuition Fund as part of a £1.4 billion package of measures to support education recovery. 
£222 million is being allocated to the existing 16-19 tutoring programme, which originally launched last July with £96 million for providers to hold "small group tutoring" for disadvantaged 16 to 19 students whose studies have been disrupted by the pandemic. 
Colleges opted in for the money, which could be spent on extra tutoring for students without a grade 4 pass in English and maths to study either of those subjects, or another course where learning had been disrupted by coronavirus. 
This latest cash injection will have a special focus on subjects like maths and English, and the Department for Education expects the money will deliver around 700,000 courses each year – though no time frame is given for this funding. 
In a release announcing the funding, the department says this funding will "make sure when teachers identify a disadvantaged child in need of support as a result of the pandemic, extra support is available".
There will also be funding for schools or colleges to offer students in year 13 the option to repeat the year "if they have been particularly badly affected by the pandemic". 
The DfE said it will fund providers to accommodate the additional student numbers. 
Government 'must make sure no child is left behind'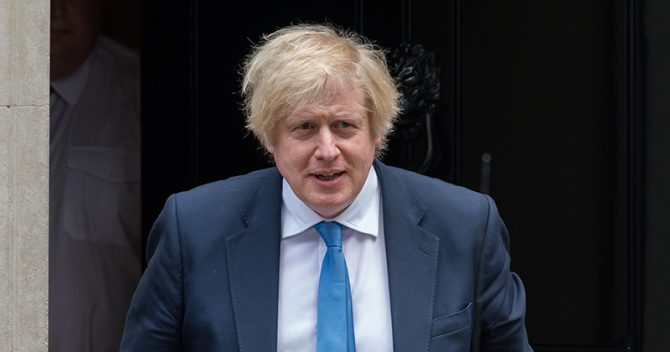 Prime minister Boris Johnson said: "Young people have sacrificed so much over the last year and as we build back from the pandemic, we must make sure that no child is left behind." 
FE Week previously reported colleges had spent their share of the £96 million on hiring extra study support staff and strengthening mental health support systems. 
It was announced in February this year the government had set aside £102 million to run the 16-19 Tuition Fund for another year. 
Earlier this year, it was also announced former Education Endowment Foundation chief executive Kevan Collins had been appointed the government's education recovery commissioner, with a remit to advise on interventions to catch up the education of students aged up to 19. 
Education secretary Gavin Williamson said this third "major" package of catch-up funding in 12 months, "demonstrates that we are taking a long-term, evidence-based approach to help children of all ages". 
Measures 'hugely disappointing,' says ASCL
Plans for an extra year of sixth form for students who cannot complete A-level courses in time were revealed by The Times today, from a leaked report by Collins. 
It had been rumoured the government was putting aside up to £15 billion for this education recovery package, in the face of opposition from the Treasury.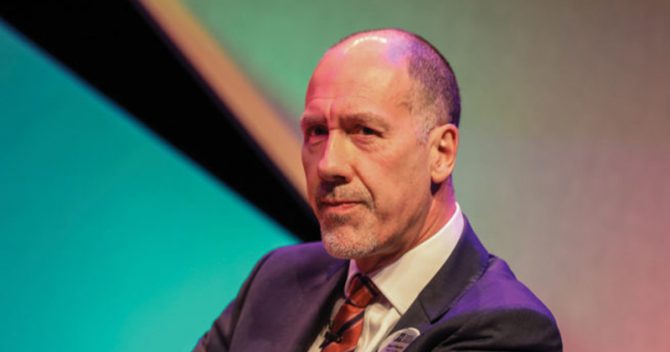 Association of School and College Leaders general secretary Geoff Barton called the £1.4 billion "hugely disappointing," adding: "The amount of money that the government plans to put into education recovery is insufficient and shows a failure to recognise the scale of learning loss experienced by many during the pandemic – particularly those from disadvantaged backgrounds. 
"There has obviously been a battle behind the scenes over funding for education recovery which the Treasury has clearly won with the result that the settlement is less than a tenth of the £15 billion that was being mooted.
"The announcement has then been snuck out in half term presumably with the hope that it won't attract too much attention."
Bill Watkin, chief executive of the Sixth Form Colleges Association, says the announcement "falls well short of the comprehensive package of support that is required to ensure that no young person is left behind by Covid. 
"These measures, little more than an extension of the small-scale 16-19 tuition fund and the promise of additional funding for students that wish to repeat a year, will only address the needs of a very small number of students.
"More information is needed, but ultimately, it would appear that the government has missed the opportunity to introduce the bold measures necessary to start repairing the damage caused by Covid.
"It is vital that ministers grasp the nettle in the spending review later this year and introduce the serious additional investment that is required to meet the needs of sixth form students."
Association of Colleges chief executive David Hughes said "the failure to fund additional teaching hours or to extend the pupil premium to age 18 means that many disadvantaged students may fall through the gaps".
Association of Employment and Learning Providers chief executive Jane Hickie pointed out "not every 16 to 18 year old is at school or college," with  36,000 young people on 16-19 study programmes with independent training providers. 
"Once again, It would appear that they will get nothing and by taking this decision the DfE has actually forgotten those very young people they vowed not to.
"Here is a prime example of the levelling up agenda being failed by the government, taking an institutionalised approach instead of one that will benefit all of the affected learners themselves."
Shadow education secretary Kate Green said Kevan Collins "has all but said this plan is insufficient.
"Kevan Collins told ministers that 10 times this level of investment was needed to help children recover."
As such, this announcement "makes a mockery of the prime minister's claim that education is a priority".
Other funding announced by the DfE today includes £218 million extra for the flagship National Tutoring Programme for schools, as well as £69 million to expand the Early Career Framework professional development scheme to all new teachers.