From the drop in the price of cream to zero weddings, the land-based colleges sector has lost millions of pounds. But innovation is still happening, reports Jess Staufenberg
At Wiltshire College the plans for a new, robotic dairy farm had been in place for three years when lockdown hit. It is an extraordinary piece of equipment: cows enter the automatic milking stations when they want to be milked – rather than at fixed times – and students check high-speed welfare data flooding in about each cow, including any infections, lameness, temperature and weight.
It was part of a £9 million drive to improve facilities across the college, says Ian Revill, the assistant principal. "This is emerging technology that our students need to understand," he explains.
Then Covid-19 arrived. Delays to the building work immediately pushed up the costs of the robotic dairy project. Then, once complete, the new shiny building sat there for many weeks without the college being able to show it off.
"We've done that huge investment, but our recruitment team haven't had the opportunity to showcase that. So we have missed out financially on the bounce factor of that investment," Revill grimaces.
"We've done what we can on social media, but this kind of thing sells itself on smelling, touching, seeing. It doesn't lend itself to an online experience."
'Millions of pounds lost'
At the same time as losing out on face-to-face marketing time, the land-based college sector has lost millions of pounds of income in other ways, FE Week can reveal.
The sector – which delivers agriculture, horticulture and other outdoors-based courses – is small within further education and college numbers have dropped since their heyday after the Second World War, and now stand at 36 in England. About two-thirds have joined general FE college groups to ensure their viability.
Unique about these colleges is the significant proportion of their income they raise from commercial operations, which double up as a core part of the student learning experience. Land-based college courses typically receive a funding uplift to support some "specialist" expenditure, such as on animal welfare and equipment, but commercial income continues to be critical.
For example, Revill says that about a third of Wiltshire College's revenue usually comes from commercial activities. The farm alone brings in £1 million a year, including milk for Cadbury's. Other financial impacts soon followed as the pandemic rolled on.
"We have a small deer farm where we produce venison, and that's tailored for restaurants, so that market completely dried up," Revill says. "People like us who are producing more niche products for farmers' markets have been hit."
The college also has a cat rehoming facility on campus but, with visitors banned, found itself having to take care of more cats as yet another cost. Meanwhile, lambing fairs in March that usually bring in £50,000 have been missed for two years in a row.
At the same time, the costs of running ageing rural sites continue unabated. "A lot of our built space is in old ancestral homes, and the general upkeep is expensive," Revill says.
The college deals with its own sewage, for instance, because it's too remote from the central system. "All this continues 365 days a year. There's a cost of hidden infrastructure that often no one appreciates."
It's a tough outlook after a £9 million outlay on cutting-edge technology.
Weddings, cheese and product trials
Revill's words are echoed across the sector. Chris Knell, finance director at Plumpton College in East Sussex, says £1.8 million was lost in commercial income in 2019-20, with an additional half a million pounds lost from "fee-paying" short courses such as licences to practice (for instance, tractor-driving qualifications).
A further million pounds of commercial income has been lost again this year, says Knell, of which £250,000 was from lost residential placements for languages students in summer.
Meanwhile, the price of dairy also plummeted. "The price of milk is set by cream, and that's set by the café and restaurant industry," Knell explains. "So income from milk and cheese sales has dropped."
Thankfully, the college planted a vineyard in 1989 that wins international sparkling wine awards, and alcohol sales did not suffer over lockdown. Waitrose buys about 10,000 bottles from the college every year, and wine sales come to around £200,000 annually, says Knell. The success has also allowed the college to set up new viticulture apprenticeships.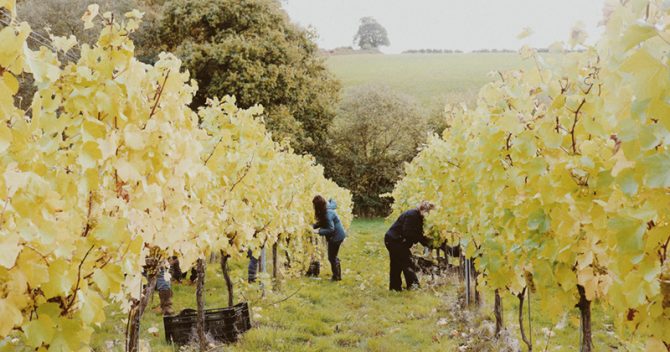 At Reaseheath College in Cheshire, the losses from not being able to run licence-to-practise courses amount to £50,000. Meanwhile the loss from summer schools was even higher at £142,000.
Cheese sales at local markets would generally bring in about £40,000 a year, which again has disappeared. But the college has a unique facility that would usually bring in more than £230,000 a year and acts as a crucial learning resource for students.
"We've got an industry-standard food hall on site, which companies will use to test a new product," explains Sharon Yates, assistant principal. It is the only college food hall with a double-A star accreditation from the British Retail Consortium, she says.
"A company won't want to take down one of its own production lines to trial a new product, so they come here."
A drinks company, which she cannot name, would want to hire the facilities to try out a new flavouring, for instance. With lockdown easing, bookings are thankfully flooding back in, she says – but it has been a huge hit to take.
Weddings are another area where college income has been reduced to zero. Kingston Maurward College, in Dorchester, was Dorset's wedding venue of the year two years ago, and would normally have 40 weddings a year, according to principal Luke Rake. He estimates an annual loss of between £250,000 and £500,000 due to no weddings.
Overall, in a normal year, the college would bring in about £3 million to £3.5 million through its commercial operations, making up about 35 per cent of its funding. Rake says about £1 million of that was lost last year, because the pandemic "destroyed" the commercial side.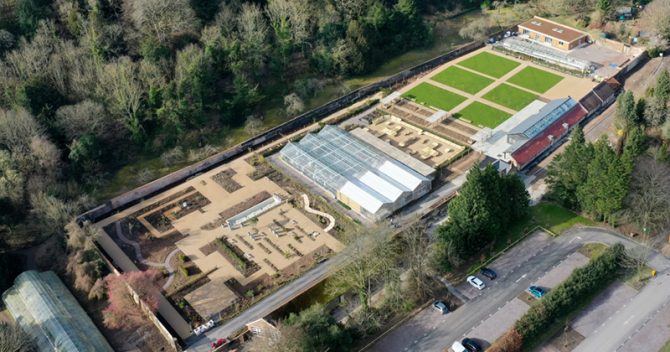 Accommodation refunds
But the biggest hit has been around on-site accommodation, explains Alex Payne, chief executive of LANDEX, the membership organisation for land-based colleges.
"The most significant commercial loss has been in residential income […] due to this element being purely commercial, as residential provision is not eligible for capital support," she tells FE Week. "In some cases, contractual commitments to transport providers have also been a challenge."
Reaseheath College, for instance, has lost £667,000 in accommodation income. "For any period where students couldn't come in, we have refunded them," explains Knell at Plumpton College.
College leaders say they have made use of the government's furlough scheme, and in at least one case taken out a business support loan.
'Commerciality is about culture'
But it is students who lose out when commercial activity drops.
"Effectively, all the money including from the commercial side goes into a single pot and we spend it on the students," says Rake. "If we make a profit, that goes into facilities development."
Learning is also compromised if commercial activities suffer, continues Knell.
"Let me put it this way. You don't train an agricultural student in a farm that loses money. You don't train a viticultural student with a product no one wants to buy. For me, commerciality isn't about income – it's about culture."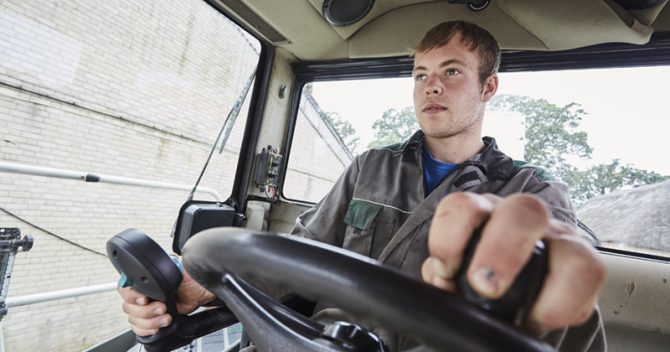 But the sector has tried to make the best of it.
Tough decisions have been made: at Plumpton College, the number of staff with access to the college purchase order system was slashed from 30 to six. "We kept an iron grip on every penny that could be spent," says Knell.
Operations that could be shut down, such as cheese rooms, were while others, such as camping facilities, are set for expansion.
Meanwhile, at Kingston Maurward College, the country estate park is now free to visit, rather than £8 an adult. "We decided it had been a terrible year for everyone and to be more inclusive," says Rake.
This has been a commercial success: footfall has shot up, with coffee sales making the venture more profitable than before. "It's a different way of looking at the business."
Other lessons have been learnt. James Fryer, head of farm estate and grounds at Brooksby Melton College in Leicestershire, said the lockdown coincided with a decision to move away from seeking to raise as much income as possible.
Instead, the college's commercial operations are now more learner-focused, he says. For instance, the college is no longer buying faster-growing cow breeds, but slower growing breeds native to the UK to emphasise sustainability to students.
"We've previously expected the farm to make money to fill the college coffers, which perhaps has meant the farm has suffered. Now we want to focus more on the farm as an outdoor classroom.
The idea is that, with less over-stretched facilities, student application numbers will rise. This year the college has 350 more applications for September compared with last year.
This income loss is going to have a long tail
Other changes are afoot. Wiltshire College is looking at more partnerships with industry so that the latest equipment can be borrowed, rather than bought every time.
But the sector is still under huge financial pressure. Principals are unanimous in warning that its students will be more needed than ever post Brexit and with climate change and food security concerns at the fore.
"This income loss is going to have a long tail," Revill concludes.
"The land-based sector has been underfunded for so long. If we want to train students in skills for the future, the sector needs to be properly recognised."