A recently merged college is consulting on its future and warned its staff of a risk of redundancy as it struggles for financial viability.
NCATI, which has campuses in Birmingham and Doncaster and was formerly known as the National College for High Speed Rail, is proposing to cease direct delivery and instead work through partner training organisations and employers.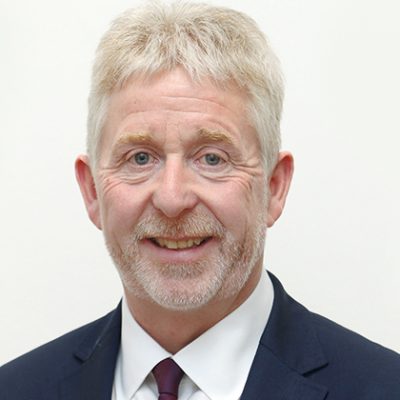 It's interim principal and CEO, Lowell Williams, told FE Week that the college was "a long way" from recruiting apprentices at the volume needed to operate as a traditional college.
DfE statistics show the college, under its previous guise as the National College for High Speed Rail, started 150 apprentices in 2018/19. In 2020/21 however that was down to 100 and in 2021/22 was just 40.
So far this year 61 apprentices have started with the college.
The college has two sites, one in Birmingham and one in Doncaster, and offers courses at levels 3 to 6 as well as apprenticeships and the "fast track to rail" skills bootcamps.
The college has not yet published its accounts for 2021/22, but reported deficits of nearly half a million pounds in the preceding two financial years. 
Williams stressed there was no immediate threat to the college's solvency as it is being sustained by its owners, the University of Birmingham.
The consultation launched by the college's board today admits "there are challenges with its current operating model" and offer proposals to "explore alternative models of delivery based on collaboration with existing providers to ensure a viable future for NCATI."
Williams, who took over from Ian Fitzpatrick as NCATI principal and CEO on an interim basis last month, told FE Week that the college's current "medium to long term business plan looks problematic."
"There is still a will to deliver the mission and vision of NCATI, which is about getting young people into good jobs in the rail industry and making sure the industry has the skills it needs, particularly as it digitises.
"What the consultation is doing is saying that people don't want to walk away, but find a way of delivering the mission differently."
The college confirmed that its 50 staff have been notified of the risk of redundancy in anticipation of a potential change in delivery model.
After years of financial challenges, the college was effectively taken over by the University of Birmingham in February 2021 following a structure and prospects appraisal of the college.
The university said at the time it wished to turn it into a "successful and financially sustainable educational institution to support local, regional and national economic growth".
Professor Stephen Jarvis, pro-vice-chancellor and head of the college of engineering and physical sciences at the University of Birmingham is the chair of NCATI's board.
NCATI's consultation closes on March 30, 2023.