The failure of a government plan to make any major dent in £300m of FE and skills sector red tape costs for providers has prompted a call for "democratic scrutiny" to ensure greater progress in cutting bureaucracy.

The House of Commons Business, Innovation and Skills Select Committee should, it has been suggested, investigate in light of a National Audit Office (NAO) probe that found the Simplification Plan had shaved less than 2 per cent of the cost of complying with funding, qualifications and assurance requirements.
The plan was produced by the Department for Business, Innovation and Skills (BIS) in 2012, but according to NAO head Amyas Morse, it had "not significantly cut the cost incurred by hard-pressed providers".
"Despite some progress there is still too much red tape," he said, adding: "BIS, working with the Department for Education [DfE], needs to consider more radical ways to simplify complex funding arrangements."
Dr Lynne Sedgmore (pictured), 157 Group chief executive, told FE Week: "We are not surprised by these findings. Our members report that their administrative burdens have barely changed in recent years. As they rightly prioritise teaching and learning with less and less funding, dealing with an overly complex policy environment is extremely unhelpful.
"We would support calls for progress with the simplification agenda to be democratically scrutinised, perhaps by the select committee."
Mikki Draggoo, director of corporate relations at City & Guilds, said: "The intention was to make the system clearer and reduce costs. The report shows this didn't happen and FE providers were put to one side — despite it being designed for them in the first place."
She added: "The BIS select committee should conduct its own inquiry into the skills and employment system."
BIS select committee chair Adrian Bailey (pictured front) said: "It is astounding that something [Simplification Plan] which set out to achieve so much has achieved so little.
"My instinct is we wouldn't launch a full inquiry into this, not least because we are running out of days before Parliament dissolves. But what I think we will do when we have the ministers in to talk about the annual report and accounts is raise questions about this."
The NAO report, released on Thursday (December 4), said a "much more serious effort" was needed from BIS and pointed out the plan was "not a strategic stocktake of where simplification might have the greatest impact" and that providers themselves had "little voice" in its development.
Martin Doel, chief executive of the Association of Colleges (AoC), said: "All unnecessary bureaucracy needs to be removed so the maximum resource can be focused on students rather than red tape."
Stewart Segal, chief executive of the Association of Employment and Learning Providers (AELP), said: "The NAO report is welcome because it highlights how providers are often delivering similar programmes, particularly for young people, for three different government departments, ie DfE, BIS and the Department for Work and Pensions, which require different procurement and contracting processes.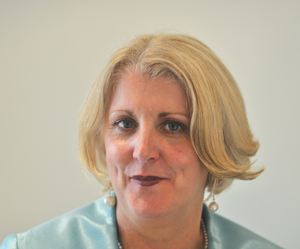 "This inevitably has significant cost implications. We continue to call for more alignment of cross government programmes and the need for an environment where more resources are focused on delivery."
A BIS spokesperson said: "We have made good progress in removing and reducing bureaucracy for FE providers. Funding and inspection systems have been streamlined and providers tell us that this has had a positive impact.
"We will carry on working with the sector to reduce bureaucracy while driving up the quality of FE provision and making it more responsive to the needs of learners and employers."
Click here for more coverage and a link to the NAO report.